Lisbon is one of the most scenic and romantic cities of Europe, and car hire Lisbon would be the best way to visit beautiful areas of an unexplored place. By renting a car, you will be able to travel easily to all those places that are inaccessible by public transport. Moreover, driving by yourself will make your trip all the more exciting and adventurous.
How To Hire A Car In Lisbon?
You can hire a car in Lisbon by visiting various car rental websites separately or by checking all of them on our Auto Jardim website. Hiring a car in Lisbon is extremely simple through our website. Here, you can compare the latest deals offered by famous car rental companies and pick the one that suits your requirements. Various filters like fuel options, suppliers, car categories, prices, perks, etc. will help you to car hire Lisbon effortlessly. It will just take a few minutes to hire a car and if you want to avail plenty of discounts then it is better to rent a car well in advance.
Why Should You Consider Lisbon Car Rental From Us?
We at Auto Jardim ensure that you get the cheapest car hire for your holiday. We offer a huge fleet of cars from reputed car rental companies. Managing date and time of your booking as well as making any changes is extremely easy and can be done with a few clicks of the mouse. Our customer care is available 24/7 so you can contact us anytime for getting your queries resolved.
Famous Lisbon Car Rental Companies
MyChoize
InterRent
Sixt
Centauro
Avis
Top Tips For Renting A Car In Lisbon
Carry All Documents
Ensure that you always carry your driving license, International Driving Permit Card, passport as a valid identity proof, and credit cards for making payments. If your age is less than 25 years then be prepared to pay extra charges to car rental companies as you would be considered as an inexperienced driver. Moreover, any additional driver will have to pay extra fees to car rental companies and present all valid documents.
Follow The Rules
Always follow basic driving rules like not to drink and drive, wearing seat belts, not using a hand phone while driving, paying attention to all road signs, and more. Driving is on the right side of the road, so keep that in mind especially while driving on single lanes. In case of an emergency, dial 112 from any part of Portugal without adding any area or country code.
Buy Via Verde Card
If you are planning to drive to nearby areas like Cascais and Albufeira, then the quickest way to reach is by passing through toll booths. You may come across a huge queue at toll booths, especially during peak tourist season. If you want to avoid waiting in queues then you should purchase the Via Verde card. This card will let you pass through the toll booth instantly as there are special lanes and your car will automatically get charged for it.
How To Save Money While Renting A Car?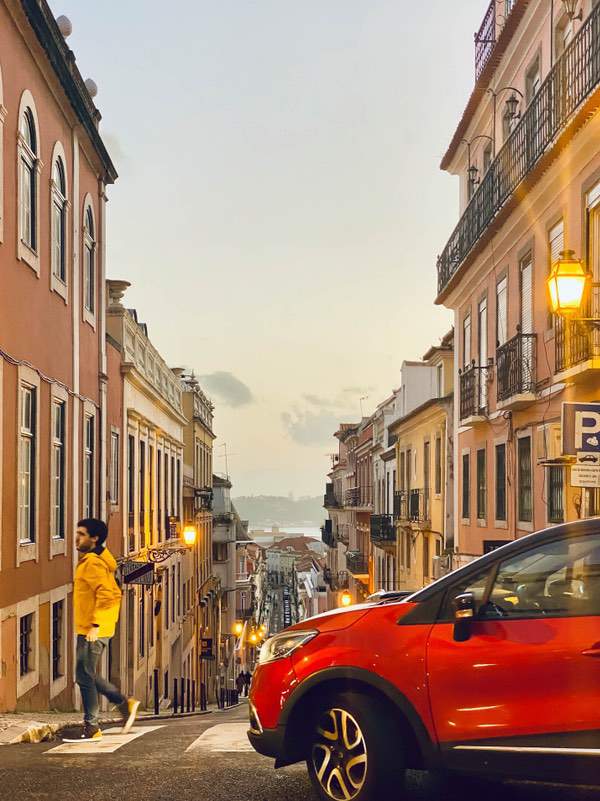 As soon as you plan for your holiday, you should book for a car rental as this will let you avail several discounts. Most of the credit cards have in-built insurance coverage. You should gain complete information on it so that you do not end up paying for a second time to car rental companies. Do not fall prey to extra perks offered by rental companies as most of them are not useful. Keep in mind that renting a small car is less expensive than big ones.
Traveling Around Lisbon
Lisbon offers an extensively convenient local transportation, which includes buses, metro, trams, taxis, and ferries. However, you need to do extensive research on them as they ply on fixed timings and routes. Moreover, if you want to travel to nearby areas of Lisbon then renting a car would be more affordable as well as convenient. Car hire Lisbon would give you the freedom to discover unseen gems of Portugal and make your trip an unforgettable one.
As soon as your flight lands, you can pick up your rented car from Lisbon airport, so that you do not face any difficulties to reach your destination. Pre-booking for Lisbon airport hire car for your holiday is ideal as well as cost-effective. Rental car at Lisbon airport would give you the entire control of planning the itinerary for your stay. Moreover, you won't have to plan your vacation as per the schedule of buses or trains.
Things To Do In Lisbon And The Best Time To Do It
Spring and Autumn are the best months to visit Lisbon as the weather is pleasant and perfect for exploring the city during the day. Summers (July and August) are the peak tourist season as travelers enjoy spending their time relaxing and sunbathing on the beaches. It rains during the months of November and December, so you can plan your trip in these months only if you are looking forward to spending a lot of time in the hotel room or visiting museums and other enclosed attractions.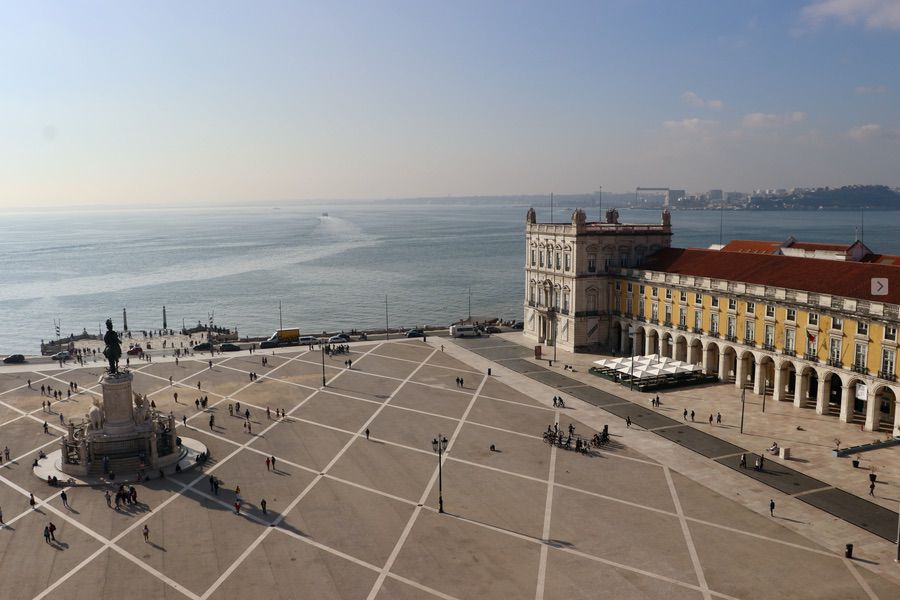 Beach Hopping
There are several beaches in Lisbon where you can relax under an umbrella or hire a sun lounger for sunbathing during summers. If you want to go swimming or surfing then you should visit Guincho beach and if you are interested in relaxing while hearing the roaring of the waves then visit Meco Beach. Tamariz is a perfect beach for kids and is also one of the most crowded ones on the Lisbon coast, so ensure that you visit the beach early in the morning or late in the night.
Belem Tower
A UNESCO World Heritage Site, the Belem Tower was built somewhere between 1514 and 1519. The Tower was built as a defense against possible invasions and for serving as a gateway to the city of Lisbon. Travelers visit this beautiful ornamental building to capture the mesmerizing architecture of Portugal. If you want to learn more about its history, then ensure that you buy tickets for the entrance as well as a guide who would provide complete information on this amazing monument.
Jardim Botanico
To have a relaxing day that is away from the hustle and bustle of the city, you should head straight to Jardim Botanico, which is a massive 10-acre garden. As it showcases more than 18,000 species of plants, Jardim Botanico attracts innumerable tourists from different parts of the world who enjoy strolling through the lush greenery. Most of the exotic species of plants have been bought from New Zealand, China, South America, Australia, and Japan. Once here, you can even visit the National Museum of Natural History and Science.
Towns And Cities Close To Lisbon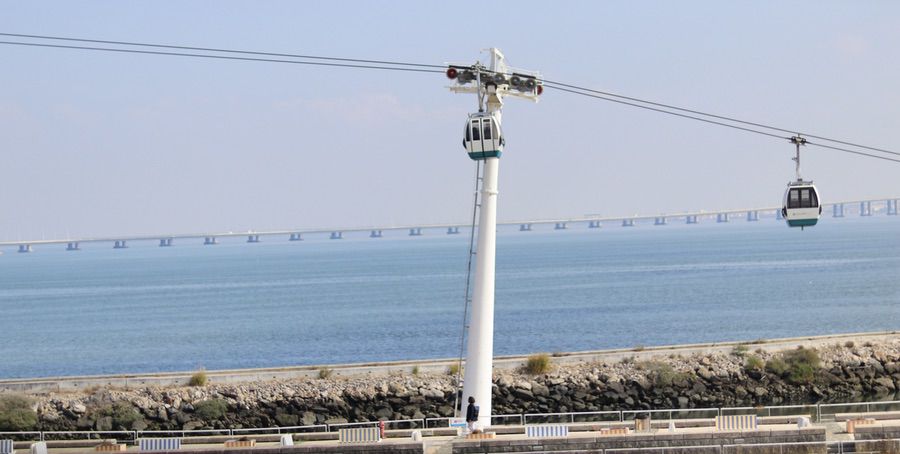 The most important advantage of hiring a car is that you can visit neighboring areas easily. A 25 minutes drive would take you to Cascais where you can spend time relaxing on the beaches or shopping for some traditional stuff. To click beautiful pictures of historical palaces and castles, you can visit Sintra, which is a 20 minutes drive from Lisbon. If you want to go on a long drive while enjoying the beauty of Portugal then you can add Portimao, Tavira, and Albufeira to your itinerary as all of them are approximately 2 hours away from Lisbon.