Albufeira is considered to be Algarve's most popular holiday destination and the best way to explore this charming town and its stunning beaches is by car hire Albufeira.
It is a perfect place to visit as a couple, family, or with pals as it boasts innumerable beautiful beaches, infinite activities, and rocking nightlife. This is the reason that Albufeira is referred to as the finest resort town of the Algarve, Portugal.
How To Hire A Car In Albufeira?
If you are a solo traveler or holidaying with family, renting an appropriate car for your vacation is of utmost importance. You should spend time online by comparing the numerous perks provided by various car rental providers and then pick the best one among them. Most travelers find this to be a daunting task and a simpler solution is to compare all car rental providers on a single tab by checking our Auto Jardim website. Through our website, you can use filters for comparing prices, perks available, type of car, pick up location, etc. with a few clicks of the mouse. Services provided by all major car rental companies are available on the website so choosing a cheap car hire Albufeira becomes easy.
List of Popular Car Rental Companies in Albufeira
– Zest Car Rentals.
– Expedia.
– Europcar.
– Car Flexi.
– VIP Cars.
– Hertz.
Top Tips To Car Hire Albufeira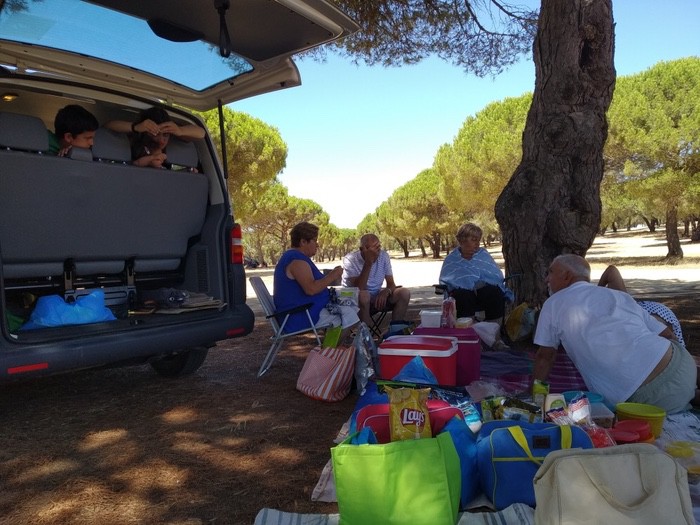 Discounted Price
To rent a car Albufeira Portugal at a discounted price, you can join a loyalty rewards program with a car rental company so that you earn points and use them at the time of booking. Some airlines even offer rewards in the form of discounts at car rental companies so check them before booking your tickets. Moreover, you should always car hire Albufeira at least 25 to 30 days in advance so that you can avail discounts that are directly offered by rental companies.
Extra Charges
Check for the extra costs that car rental companies impose at the time of billing. Most of the car rental companies charge additionally for GPS or car seats for children or Via Verde card, which is a prepaid toll card. So, get these billed only if you actually require them. Also, check the insurance costs that have been charged. Usually the basic insurance cover is necessary and anything that is sold as insurance upgrades would not be required.
Traveling Around Albufeira
There are innumerable places to visit in and around Albufeira and some of them are easily accessible through buses and trains. However, the hidden gems that are not frequently visited by travelers can be reached only by hiring a car. Your rented car will give you the flexibility to drive to a nearby attraction at your preferred timing. You can visit the innumerable beaches or go shopping at a flea market conveniently. In short, renting a car in Albufeira is a must if you want to completely explore the neighboring areas of the city. Remember to car hire Albufeira a few weeks before your holiday so that you get the best-priced car for your trip.
Best time and places to visit in Albufeira
The best time to visit Albufeira is in Spring and Autumn as the daylight hours are long and temperature is pleasant. However, if you want to visit especially for sunbathing then summer months i.e. June to August would be apt for your holiday. There is plenty to discover in Albufeira and the Algarve region so it is advisable to rent a car for your entire vacation.
Albufeira coastline is famous for several caves which can be reached only by water. Various water sports providing companies offer canoe, kayak, and paddleboard excursions to reach the caves. Moreover, you can try kitesurfing or windsurfing on the western beaches of Albufeira. You can even experience parasailing, water inflatables such as Banana boat rides, yacht charters, and more with your family. Do not worry about equipment or safety guidance as both are easily available.
Praia dos Pescadores Beach
Located in Albufeira's Old Town, Praia dos Pescadores is a wonderful sandy beach that gets extremely crowded in summers. However, there is enough space for everyone as it is a 2 km long beach. Tourists visit the beach for sunbathing by hiring loungers or spend their time swimming in the warm waters.
There are several restaurants, cafes, and bars along the beachfront that offer authentic Portuguese seafood. The Praia dos Pescadores beach is about 30 km away from Faro. You can take a direct bus from Faro to reach the beach; but, their services depart hourly so it is a time-consuming task. A better alternative is to travel by your rented car, which will take about 30 minutes.
Zoomarine Theme Park
A 15 minutes drive in your rented car from Albufeira will take you to Zoomarine theme park, Algarve. If you are traveling with kids then you must allot an entire day for this magical theme park. Some of the amazing attractions of the park are "Jurassic River" that will take you through a wonderful journey of dinosaurs and "Pirate Bay" where you can view numerous sword stunts of heroes.
Artificial beach waves, giant wheel, carousel, roller coasters, 4D movie and many more attractions will keep you entertained for the entire day. There are innumerable restaurants and cafes in close vicinity for a quick meal so that you can get back to view the dolphin show or take a stroll in the butterfly garden.
Igreja Matriz
Built in the 18th Century, the Igreja Matriz is a stunning Parish Church of Nossa Senhora da Conceicao (Our Lady of the Conception). Located in the Old Town of Albufeira, the church is an exemplary example of neoclassical architecture. Do not forget to click pictures of its beautiful structural design. On Monday to Saturday, the church is open from 10 am to 12:30 pm and from 3 pm to 6pm. On Sundays, it is open only in the morning from 9 am to 12 noon. Since it is the main church of Albufeira, it is advisable to reach 10-15 minutes before time as it tends to get very crowded.
Marina de Albufeira
Among holiday resorts, Marina de Albufeira is a beautiful tourist attraction to visit and have great fun with friends and family. It is away from the busy town center, which gives you a real feeling of a vacation and you are ready to enjoy yourself with family.
Largo Engenheiro Duarte Pacheco
In the plethora of resorts, restaurants, café, and such attractive places, you can have a fun time on this road. Even fashion boutiques are a great place for those who want some inexpensive clothes, and you can find so many things which will always give you nostalgia.
Towns close to Albufeira
Lagos, Vilamoura, and Portimao are some of the towns that can be explored during your trip to Albufeira. Lagos is about 60 km, Vilamoura is 16 km and Portimao is 35 km from Albufeira. So, if you have a car hire Albufeira Portugal then you can easily visit these areas for its beautiful beaches, architecture, and churches.