Exploring Bulgaria's captivating cities, tranquil seaside towns and stunning natural parks becomes an enjoyable experience when you opt for a rental car. Discover how easy and affordable it is to hire a car in Bulgaria in 2023, ensuring an unforgettable journey across this beautiful Balkan country.
Bulgarian Car Rental Agencies – An In-depth Overview
In Bulgaria, several well-established international car rental agencies operate alongside some reliable local companies. They all provide a variety of options to meet diverse customer needs, with varying price ranges and types of vehicles. Here are some of the leading car rental agencies you'll find in Bulgaria:
Hertz: An internationally recognized brand, Hertz offers a broad range of vehicles for rent, from compact cars to luxury sedans and SUVs. The agency has a user-friendly booking process and several convenient locations across Bulgaria.
Europcar: Known for its wide array of rental options, Europcar provides everything from economy cars for budget-conscious travellers to larger family-friendly vehicles and premium models. Europcar's Bulgarian locations include major airports and city centres.
Enterprise: With a strong reputation for excellent customer service, Enterprise offers a variety of vehicles to suit different travel needs. Their fleet includes compact cars, spacious SUVs, and even cargo vans.
Sixt: This international brand is known for its modern fleet and competitive pricing. Sixt offers various vehicle categories, including sedans, SUVs, convertibles, and even electric cars.
Top Rent A Car: The largest car rental company in Bulgaria, Top Rent A Car, has a comprehensive fleet, competitive pricing, and numerous pick-up locations. They offer everything from small city cars to large vans.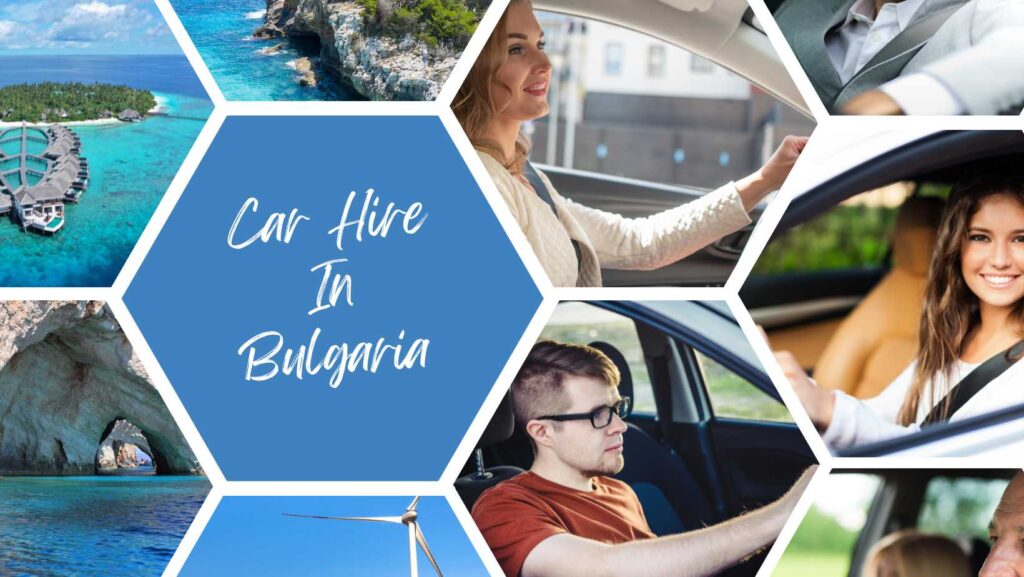 Comparison Table
| | | | |
| --- | --- | --- | --- |
| Rental Agency | Price Range (per day) | Offered Vehicles | Customer Rating (out of 5) |
| Hertz | $20 – $120 | Compact, Sedan, SUV, Luxury | 4.0 |
| Europcar | $15 – $150 | Economy, Compact, Sedan, SUV, Luxury, Electric | 3.8 |
| Enterprise | $18 – $130 | Economy, Compact, Sedan, SUV, Vans | 4.2 |
| Sixt | $16 – $200 | Economy, Sedan, SUV, Convertible, Luxury, Electric | 3.9 |
| Top Rent A Car | $12 – $100 | Economy, Compact, Sedan, SUV, Vans | 4.1 |
Rating source: Google reviews & Trust Pilot, Price Range: approximate prices from car rental company sites
Please note that prices and customer ratings can vary based on location and date, so it's always a good idea to check with the rental agencies directly for the most accurate and up-to-date information.
The Booking Process
It is generally recommended to book your car rental online and in advance for the best deals on car hire in Bulgaria. Early booking allows you to compare rates, vehicle classes, and rental terms across various companies. This way, you can secure the most cost-effective package that meets your travel needs.
Pick-up and Drop-off
Whether you're landing at Sofia, Varna, or Burgas airport, hiring a car at your arrival point allows you to start your Bulgarian adventure immediately. Furthermore, many companies provide the convenience of dropping the car off at a different location at the end of your trip, adding to the flexibility of your travel plans.
Vehicle Selection
The vehicle selection on offer for car hire in Bulgaria is expansive and caters to all types of travelers. From economy cars for budget travelers and compact city cars for easy maneuverability, to SUVs for families and luxury vehicles for an extra touch of comfort, you're sure to find a vehicle that suits your needs.
Driving in Bulgaria
Driving in Bulgaria is an excellent way to experience the country's diverse landscapes at your own pace. However, keep in mind that driving rules may differ from those in your home country. In Bulgaria, you drive on the right side of the road, and all passengers must wear seatbelts. Also, be prepared for varying road conditions, particularly in rural and mountainous areas.
Insurance
In terms of insurance, rental companies typically include third-party liability coverage in the rental price. Additional options like collision damage waiver (CDW) or theft protection may also be available. Be sure to clarify the insurance coverage when booking your rental car.
Car hire in Bulgaria is a straightforward process that can significantly enhance your travel experience in 2023. By doing a bit of research and booking in advance, you can ensure a memorable journey in this fascinating country, exploring its unique blend of history, culture, and nature at your own pace. Enjoy the ride!