Sagres is an ideal holiday destination for beach lovers and by car rental in Sagres you will be able to discover the unseen gems of this beautiful small town of Algarve region. Renting a car would let you plan your itinerary as per your timings and preferences. No need to spend time understanding the schedule of buses in Sagres; as you can drive in your car to the destination instantly!
How To Hire A Car In Sagres?
Comparing the prices and add-ons of all car rental companies as well as understanding their policies is a time-consuming task. To make things easier; we at Auto Jardim provide all details of various car rental Sagres companies on a single web page. You can effortlessly compare prices, perks, and insurance cover of numerous rental companies and hire a car for your holiday. By using the filters on our website, booking a car rental Sagres would be a cake walk.
Famous Car Rental Companies In Sagres
Some of the popular car rental companies that offer their services in Sagres are mentioned below.
Luz Ocean Drive

Algarve Cars

Zest Car Rental
Top Tips For Sagres Car Hire
Read The Policies
You should always read the terms and conditions of the car rental company before making payments. Through these policies, you would get to know if you need to return a fuel filled car, what to do at the time of an emergency, and much more.
Go For Insurance Cover
It is advisable to get insurance while renting a car in Sagres. However, the level of protection can differ for all. Before taking insurance cover through car rental companies, you should check the facilities provided by your credit card company as most of them cover insurance.
Save Your Euros
To save some Euros, you should always book for car rental well in advance as the rental companies offer a lot of discounts at that time. Moreover, do not fall prey to the extras offered by rental companies. Buy only what is absolutely necessary for you!
Traveling Around Sagres
Public transportation is quite limited, so renting a car is necessary for exploring in and around Sagres, Portugal. There isn't any train station in Sagres and the closest station is in Lagos, which is about half an hour away. Locals usually travel by buses or taxis. However, buses are available at fixed timings and routes, so Sagres car hire would be a perfect option for you to explore this beautiful town.
Things To Do In Sagres And The Best Time To Do It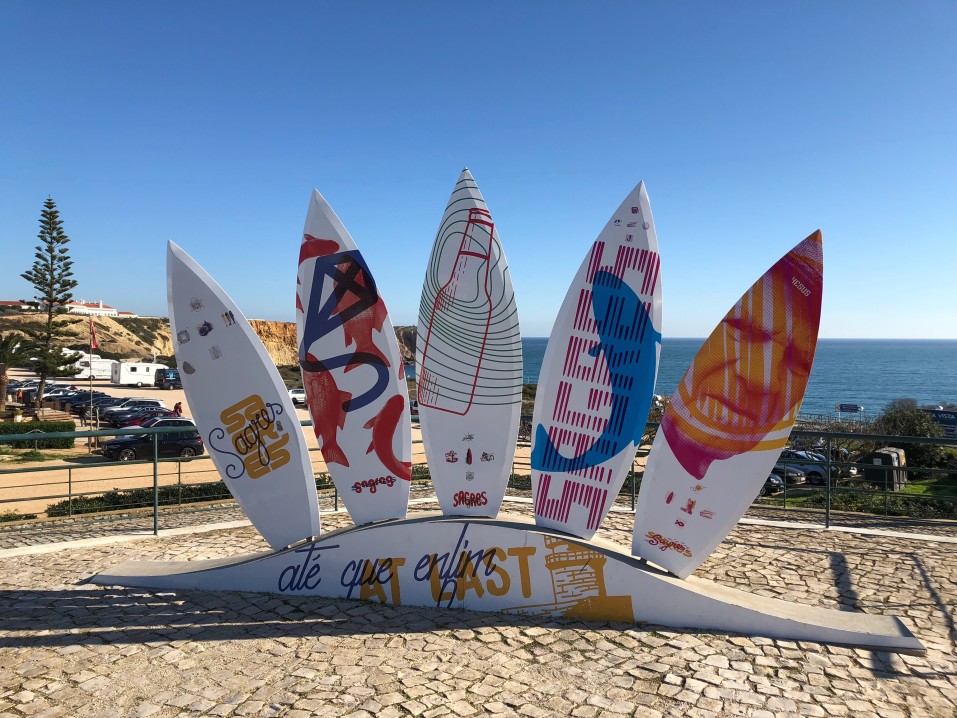 The months of May, June, September and October are the best time to visit Sagres as the temperature is pleasant. Peak summer season is in June to September, so it is a perfect time to visit for those who want to relax and sunbathe on the beaches. The coldest month in Sagres is January when the average maximum temperature is 16 degree Celsius.
Sagres Fortress (Fortaleza de Sagres)
Built in the 15th century, the Fort of Sagres is one of the most popular attractions for those who want to learn about the history of Portugal. The panoramic views over the Atlantic Ocean and Cabo de Vincent coastline are worth capturing in your cameras. Do not forget to check a huge navigational wind compass and cannons that were previously used in wars.
Sagres Beaches
Sagres is famous for its vast sandy beaches with beautiful natural scenery. Most of the beaches are ideal for surfing; thus, attracting thousads of tourists each year. Some of the most beautiful beaches of Sagres are Praia da Mareta, Praia do Tonel, and Praia do Martinhal. If you are traveling with kids then Praia do Martinhal would be a perfect beach as it is sheltered from strong waves and has lifeguards during summers.
Towns Close To Sagres
The Algarve region has many more towns and cities that can be explored by car during your trip to Sagres. To view a beautiful old town in the Algarve region that has several cliffs and beaches, head straight to Lagos which would take 30 minutes to reach by car. Another interesting city in the Algarve is Portimao, which is about 45 minutes away and can also be covered on the same day. Faro is around 115km away and would take approximately 1hr 15 min to reach. Faro is famous for its historical monuments, cathedrals, and amazing beaches.