Famous for its grilled sardines and beautiful beaches, Portimao is the second-largest city in the Algarve, Portugal. The best time to visit Portimao is in the month of May and October when the climate is pleasant all through the day. June to September are summer months, so if you want to spend your trip basking in the sun on the beaches then these would be the best months to travel. Whatever you choose, the most convenient and pocket-friendly way to discover Portimao would be by renting a vehicle. Car rent Portimao would ensure that you visit the untouched areas of this beautiful city at your pace.
How To Hire A Car In Portimao?
There are numerous well-known car rental companies in Portimao that offer various facilities and varied types of cars. So, selecting an appropriate car for your vacation can be a time-consuming task. To make it easier, you can refer to our Auto Jardim website where you can compare pricing, perks, and taxes of various car rental companies and then choose the best one as per your requirements. Our website will help you to get the best deals by renting a perfect vehicle. Auto rent Portimao will ensure that your expedition turns out to be a memorable one.
Few Well-known Car Rent Portimao Companies
Some of the popular car rental companies of Portimao that offer an innumerable range of cars and facilities are mentioned below. These car rental companies will make sure that you have a vacation that is etched in your mind forever.
Europcar

Hertz

Avis

Thrifty
Top Tips For Renting A Car In Portimao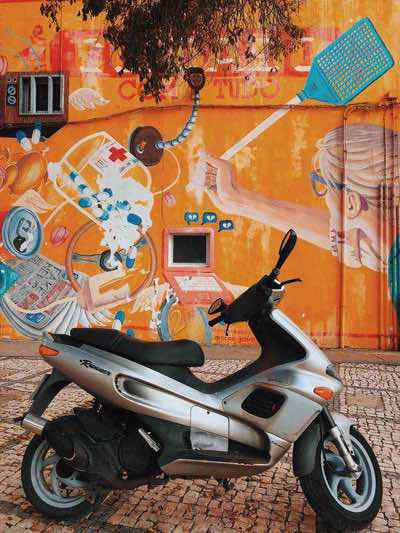 Driving License: Ensure that you carry a valid international driving license that is at least one year old. If you are coming from a non-EU country then you will require an International Driving Permit. Driving without license is a punishable offense.
Overtaking: Drivers drive on the right side of the road and you may come across several narrow roads to reach an unexplored area. Overtaking can be done only from left side.
Legal Requirements: Before renting a car, ensure that it already has a spare wheel, necessary tools, a red reflective warning triangle, and a reflective danger vest as these are legal required for driving.
Drinking or drugs: Drink and drive is strictly prohibited. Also, you cannot drive under the influence of any kind of drugs or illegal substances as it will attract heavy penalties.
Eligibility: The eligible driving age in Portimao is 18 but many car rental companies prefer providing their cars to drivers who are above the age of 21. This is because they want to avoid the risk that is associated with less experienced young drivers. For similar reasons, some rental companies charge high rental rates to drivers under the age of 25.
Toll Booths: If you are going to pass through tolling booths then it is better to have Via Verde, which is a card that allows you to drive straight through the tolls without stopping. This will let you save a lot of time as your vehicle will automatically be scanned and charged. You can acquire this card and gain more information on it through your car rental company.
Traveling Around Portimao
There are several mini-buses that provide their services in the city of Portimao. They are locally known as the Vai e Vem city buses that begin their services at 7am and ends by 8pm. However, they offer limited services during public holidays and weekends, so you should be prepared for overcrowding. Another option is to hire an Uber, but they can make your holiday an expensive one.
A better and most convenient way to visit the unexplored areas of Portimao is by car hire Portimao. Portimao is famous for its amazing beaches and landscapes, which can be discovered by driving to these areas at your convenience. Car rent Portimao will ensure that you have an unforgettable and memorable holiday by visiting all those places that public transport cannot reach. Moreover, renting a vehicle is very easy as there are innumerable rental companies that offer cars on discounted prices.
Popular Places To Visit In Portimao
Algarve International Circuit
Located at the outskirts of Portimao is the Algarve International Circuit, which is a famous car race track. It can host up to 100,000 spectators and is about 4,692 meters long. In addition to the racing track, the complex also has a technology park, apartments, a sports complex, a go-karting track, and a five-star hotel.
Alvor
Located in the municipality of Portimao, Alvor is an old fishing village, which has been transformed into a wonderful tourist area. If you want to enjoy your Portimao journey by staying in a luxurious villa or apartment then you should book your stay in Alvor. You can spend time walking around the cobbled streets, view the Manueline-style architecture, or enjoy innumerable water sports on the beaches of Alvor and if you want you can also rent a car in Alvor.
Ribeirinha
If you are willing to start with the fun on the very first day of your trip, then it is the finest place to go for having ample fun. In the south, you can make your visit to the riverside esplanade that is situated at the town's old docks. The chaotic environment is filled with enthrallment and air of joy. The place is situated farthest from the hotel areas. Hence, it would be the finest option for you would be to rent a car and visit all the fun places.
Igreja do Colégio
Portugal is known for the beautiful churches and its religious history. Millions of individuals visit Portugal to explore the churches. Some aesthetic churches are settled in the Portimao; one of them is Igreja do Colégio. Additionally, the origin story of the place is intrigued by the great merchant of that time, Diogo Gonçalves. In 1759, this church was included in one of the cathedrals for Portimao.
Praia do Vau
when talking about beautiful places of Portugal cities then how can one omit charismatic beaches. Praia do vau is a gorgeous beach that is small and calm. Therefore, once you have visited all the chaotic places, then this would be the finest place to have a relaxing day at the beach. Visiting this place can allow you to have considerable fun and enjoy your trip to the fullest.
Trying for watersports
lagoon at Alvor is a geographical anomaly that is sheltered with the ocean, however, exposed with robust breezes. It would be a convenient option for you to have optimal fun for yourself. You can get here the best conditions for the kitesurfing in the Algarve. On Praia da Rocha waves are pretty much reliable and good enough for you to try during your trip.