The vibrant city of Sofia, the capital of Bulgaria, is renowned for its rich history, stunning architecture, and diverse cuisine. As one of Europe's oldest cities, there's an abundance of sights to explore, and having your own set of wheels is the best way to do it. When planning your visit, consider a car hire in Sofia to ensure you make the most out of your trip.
Why Hire a Car in Sofia?
Public transportation in Sofia is reliable, but the freedom that comes with a rental car offers unparalleled flexibility. Whether it's the iconic Alexander Nevsky Cathedral, the scenic Vitosha Mountain, or the Sofia History Museum, hiring a car in Sofia allows you to visit these attractions at your own pace. Moreover, it lets you explore the surrounding regions that showcase Bulgaria's picturesque countryside and charming small towns.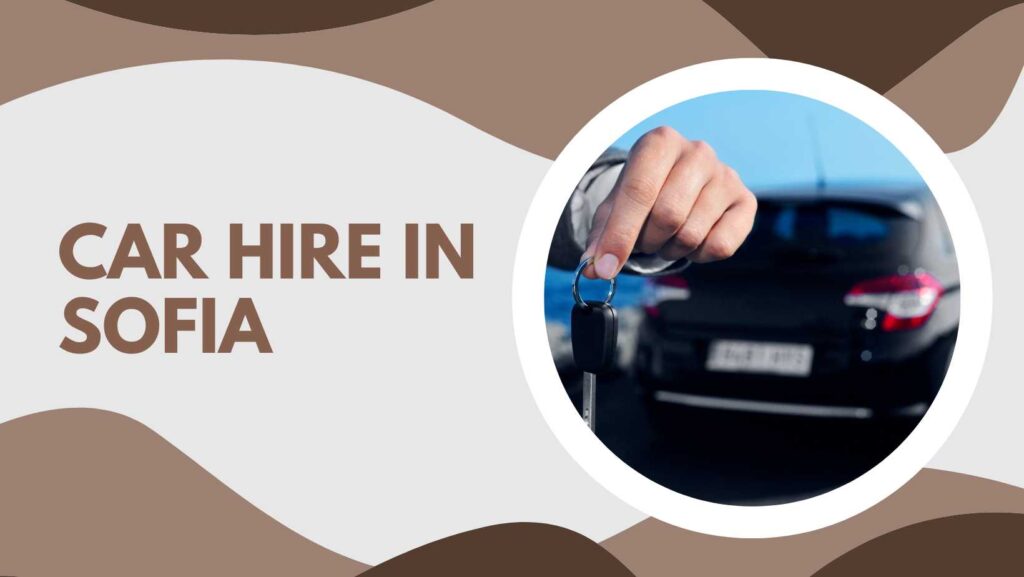 In-depth Analysis of Car Hire Companies in Sofia
1. Hertz: Hertz is a well-known international car rental company that operates in Sofia. Known for its vast fleet of high-quality vehicles and excellent customer service, Hertz offers a range of cars from compact city cars to luxury vehicles and SUVs. However, Hertz is often considered one of the pricier options when it comes to car hire in Sofia.
2. Europcar: Europcar is another prominent player in Sofia's car rental market. With its extensive selection of new, reliable cars, Europcar caters to a wide variety of needs, whether you're traveling for business or pleasure. The company is reputed for its good service, but its pricing can sometimes be on the higher end.
3. Avis: Avis provides a broad selection of cars to rent in Sofia, from economical models to premium vehicles. Known for its attention to customer service and reliability, Avis also offers competitive rates, especially if you book in advance.
4. Sixt: Sixt is a reputable car rental company that offers a diverse range of vehicles at its Sofia locations. From economy cars to luxury models, Sixt tends to have a vehicle to suit every type of traveler. The company is known for its high standard of service, and while its prices can sometimes be higher than local providers, it often has special offers that bring costs down.
5. Top Rent A Car: Top Rent A Car is a local car rental company in Sofia known for its competitive prices and wide selection of vehicles. While it may not have the international recognition of the brands above, Top Rent A Car gets positive reviews for its customer service and the quality of its vehicles.
Comparison Table
| | | |
| --- | --- | --- |
| Car Hire Company | Average Price Per Day | Customer Rating (out of 5) |
| Hertz | $40 | 3.7 |
| Europcar | $35 | 3.9 |
| Avis | $38 | 4.0 |
| Sixt | $40 | 4.1 |
| Top Rent A Car | $30 | 4.3 |
Rating source: Google reviews & Trust Pilot, Price Range: approximate prices from car rental company sites
Please note: Prices and customer ratings can vary based on time of booking, length of rental, type of vehicle, and other factors. It's always recommended to research and compare prices before booking.
Driving in Sofia
Driving in Sofia is relatively straightforward, with well-maintained roads and clear signages. The city observes right-hand traffic, and seat belts are mandatory for all passengers. Be aware of the city's parking zones – blue, green, and red, with varying hourly rates. Moreover, it's recommended to avoid the rush hour traffic, typically between 07:30 – 09:30 in the morning and 16:30 – 19:30 in the evening.
Frequently Asked Questions
What types of cars can I hire in Sofia?
There is a wide range of vehicles available for hire in Sofia, including compact cars, SUVs, minivans, and premium vehicles.
Which car hire companies operate in Sofia?
Several car hire companies operate in Sofia, including major global brands such as Hertz, Europcar, Avis, and Sixt, as well as local providers offering competitive prices.
How can I avoid rush hour traffic in Sofia?
Rush hour traffic in Sofia typically occurs between 07:30 – 09:30 in the morning and 16:30 – 19:30 in the evening. It's recommended to plan your travel outside these hours for a smoother journey.
Are there specific rules for driving in Sofia?
Yes, in Sofia, as in the rest of Bulgaria, you drive on the right-hand side of the road. Seat belts are mandatory for all passengers, and you should be aware of the city's parking zones, which come with varying hourly rates.
How can I get a cheap car rental in Sofia?
To get the best deal on a car rental in Sofia, it's recommended to book at least a few weeks in advance. Also, consider comparing prices from different car hire companies, including both international and local providers.
Conclusion
By arranging a car hire in Sofia, you can unlock the full potential of your visit to this beautiful city. Not only does it give you the freedom to explore Sofia's many attractions, but it also provides the opportunity to venture beyond the city limits and discover the beauty of Bulgaria. Remember, the earlier you book, the better the deal you're likely to find. So, start planning your Sofia adventure today!