If you are planning for your honeymoon in Portugal then a romantic road trip would be the best decision of your life. You can rent a luxurious car for the entire trip so that you travel around the country at your convenience and pace. Hiring a car would also ensure that you can discover the innumerable attractions comfortably by listening to music and spending time privately during your honeymoon.
Premium cars such as Range Rover, Jaguar, Mercedes, or Audi can be easily rented for your holiday through Auto Jardim. On our website, you can compare prices of numerous cars that are available on rent by various car rental companies and pick the best one for your honeymoon in Portugal. After all, honeymoons are special; so make it incredible by exploring the beauty of Portugal in your rented car!
Mentioned below are some beautiful cities of Portugal that you can include in your road trip and have a holiday that is etched in your mind forever.
Lisbon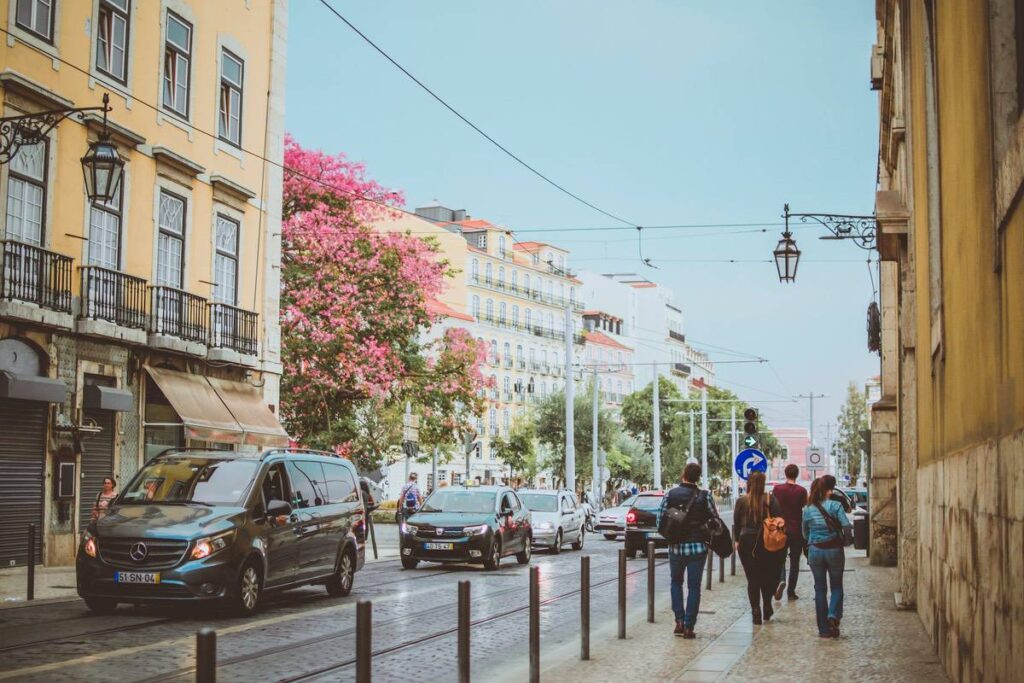 To view stunning architecture and relish authentic Portuguese food, you should add Lisbon to your itinerary. Allot at least 2-3 days to explore the main tourist attractions of the capital city of Portugal. Don't forget to experience its vibrant nightlife by visiting various Fado houses and nightclubs. Walking along the picturesque streets by holding hands would certainly make your day an unforgettable one.
Sintra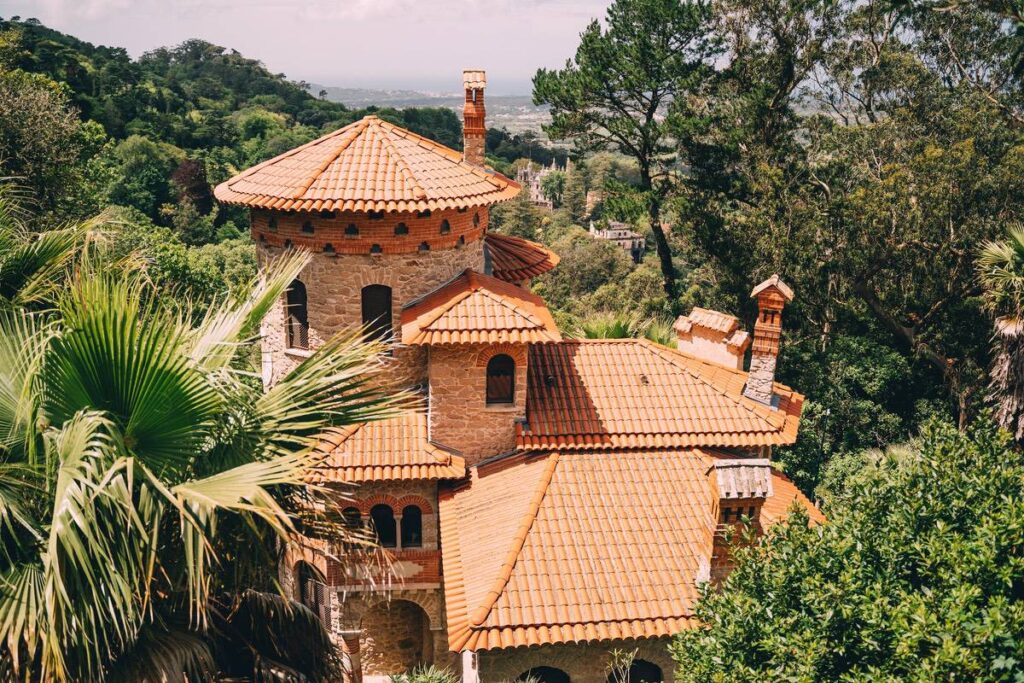 Sintra is a beautiful calm resort town that is only half an hour away from Lisbon by car. The main attractions of this stunning place are Sintra National Palace and Pena Palace, which is considered to be one of the Seven Wonders of Portugal. Park your rented car at Cabo da Roca for free of cost to visit the Ursa beach and spend some private time together as a couple.
Coimbra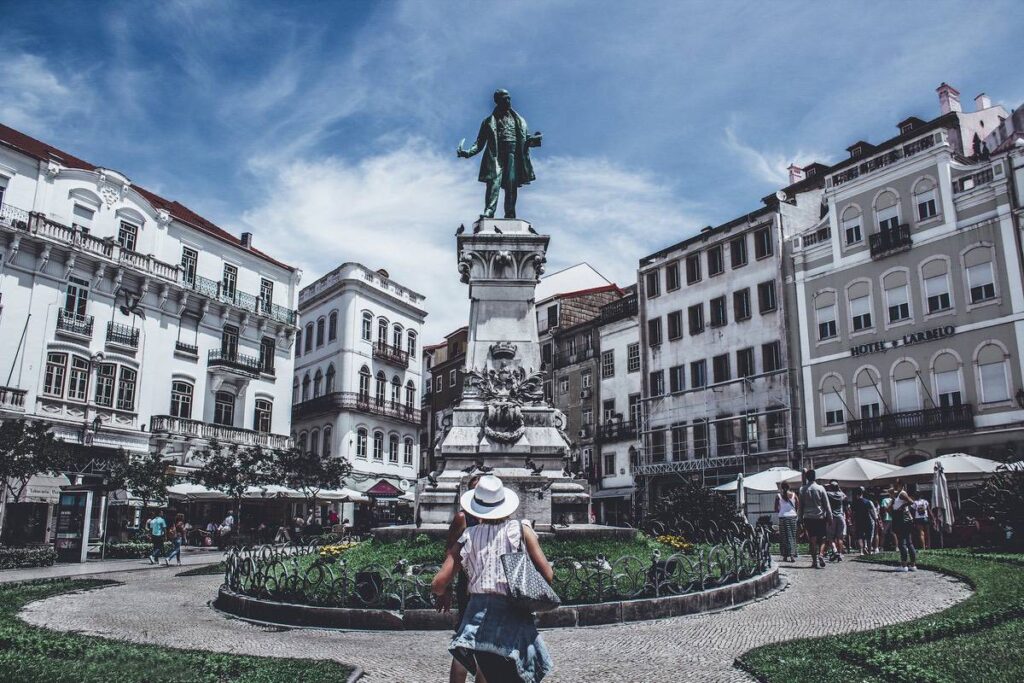 You can make a short stoppage at Coimbra, which is a riverfront Portugal city. A day trip or probably a single night would be enough to explore the entire area. Spend your time discovering the beautiful Cathedrals, monasteries, museums, and the University of Coimbra. These monuments display the splendor of Romanesque Art.
Aveiro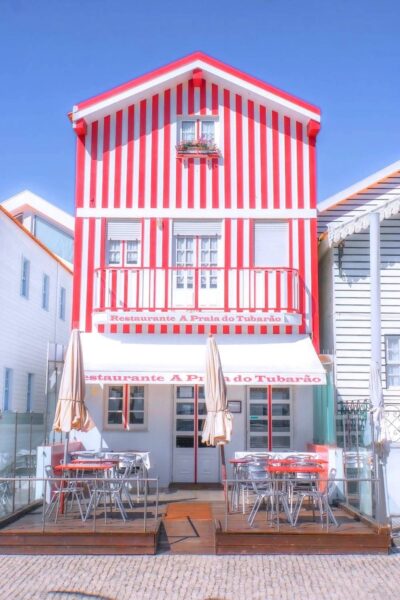 Popularly known as the "Venice of Portugal", Aveiro should be the main highlight of your romantic road trip as you can click innumerable photos and make memories while wandering through the winding streets. This colorful and vibrant city is famous for its colorful tile work, traditional boats, canals, and lagoon. You can easily drive to Aveiro from Lisbon in your rented car.
Porto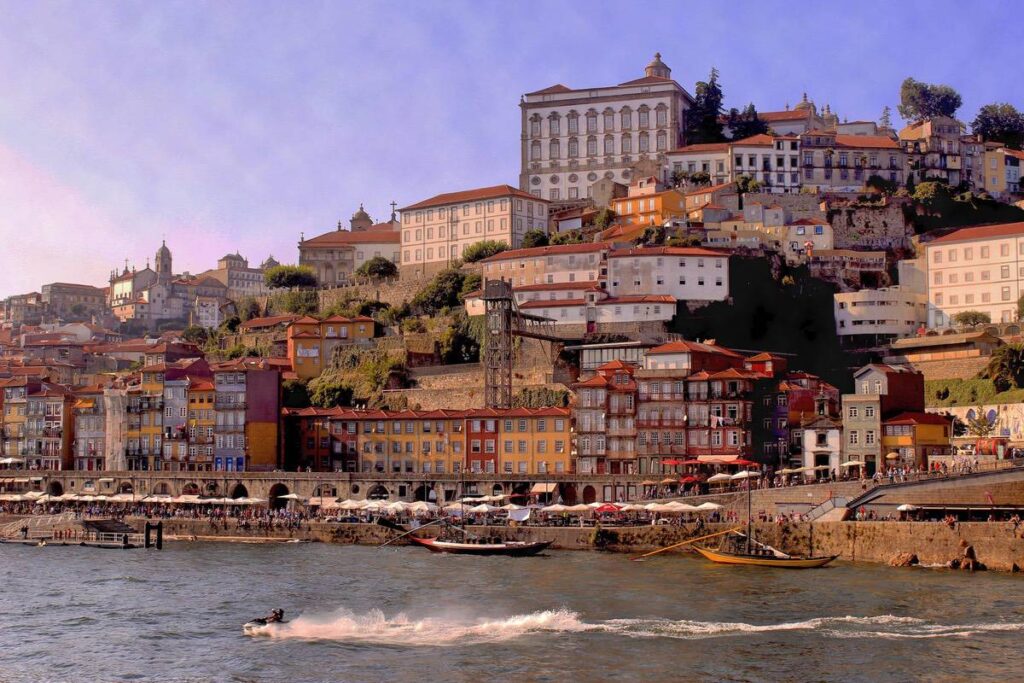 By driving for another 50 minutes, you could reach Porto, which is considered to be one of the most popular tourist destinations of Europe. The fascinating Douro River, spectacular Old Town, and the Baroque churches are absolutely worth exploring. If you are a fan of Harry Potter then don't forget to check out the Porto bookstore that inspired Hogwarts School of wizardry.
Vila Nova de Gaia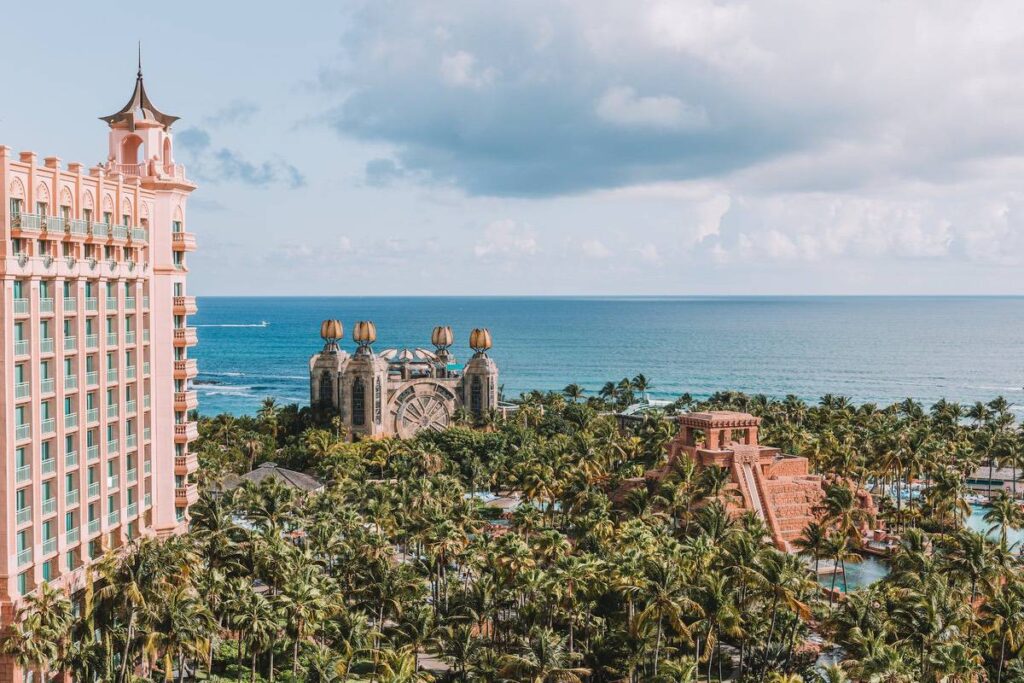 To view some of the most mesmerizing views and beaches of Portugal, you should visit Vila Nova de Gaia. Situated on the other end of Porto's Dom Luis bridge, it is a famous hub of port wine industry. You can taste some of the best selected wines at one of the numerous port lodges. Also, you can book for a Gaia cable car ride to view the wonderful beauty of Portugal.
Braga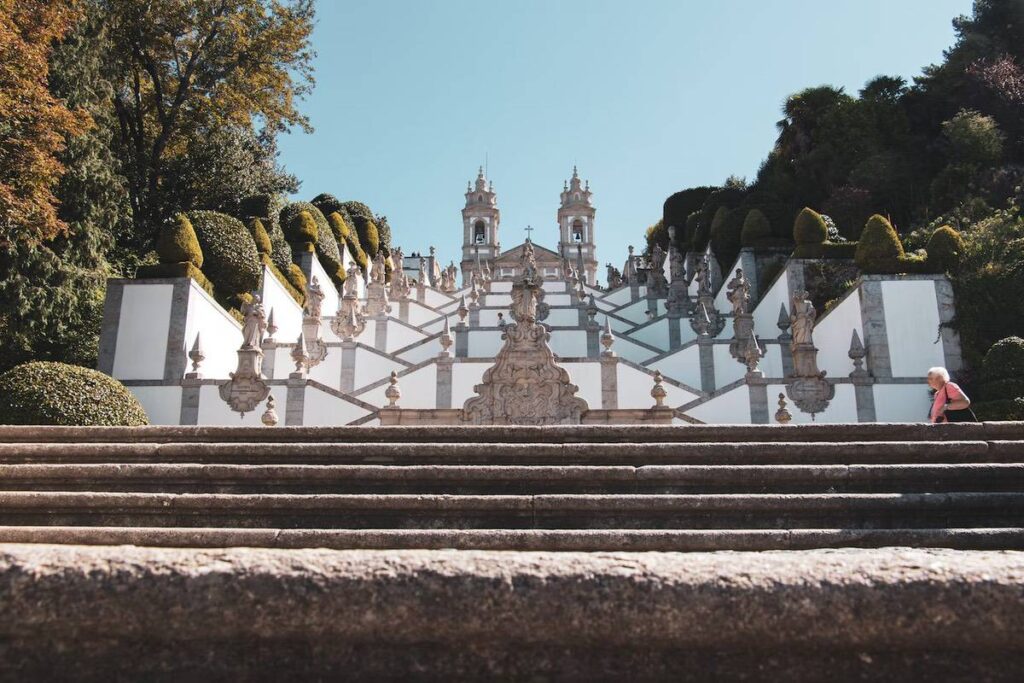 You can then head straight to Braga, which is the third largest city of Portugal. However, it is less crowded than Lisbon and Porto so you can have a calm and peaceful stay here. The main attraction of Braga is the Sanctuary of Bom Jesus do Monte, which is a staircase consisting of 573 steps that portray the ascent to heaven. Also visit the Santa Barbara Garden for a leisurely stroll and relaxing day.
Conclusion
All in all, there is a lot to explore in Portugal and a road trip will give you the freedom to travel through small towns and the countryside. Don't forget to click many pictures and videos of the mesmerizing landscapes. By adding these aforesaid attractive cities and touristy destinations of Portugal to your itinerary, you are surely going to have a remarkable holiday.
Renting a car would provide you the ease to make several spontaneous stoppages for relishing authentic cuisines, romancing on the beaches, dancing in the discotheques, exploring its culture, and much more. Go slow, and enjoy your honeymoon in Portugal to the fullest so that you can bring back many happy memories to cherish for the rest of your lives.