Carvoeiro is a picturesque resort town that is located in Lagoa, Algarve and the best way to explore its least visited areas is by Carvoeiro car hire. Public transport can be complicated and time-consuming so the easiest mode to get around is by renting a car. Moreover, some of the mesmerizing beaches and untouched scenic spots of Carvoeiro are accessible only by car.
How To Hire A Car In Carvoeiro?
Hiring an appropriate car for your holiday is not an easy task as you will have to go through several websites of car rental Carvoeiro Portugal companies and then select a suitable one. If you are short of time then a better alternative is to visit our Auto Jardim website where you can compare pricing, discounts, and perks provided by all car rental companies. By comparing the deals of all companies together at a single webpage, you will be able to hire a car easily and quickly.
Famous Car Hire Companies In Carvoeiro Portugal
– Expedia.
– Carflexi.
– Rent A Star.
– Kayak.
– Sixt.
Carvoeiro Car Hire Tips And Tricks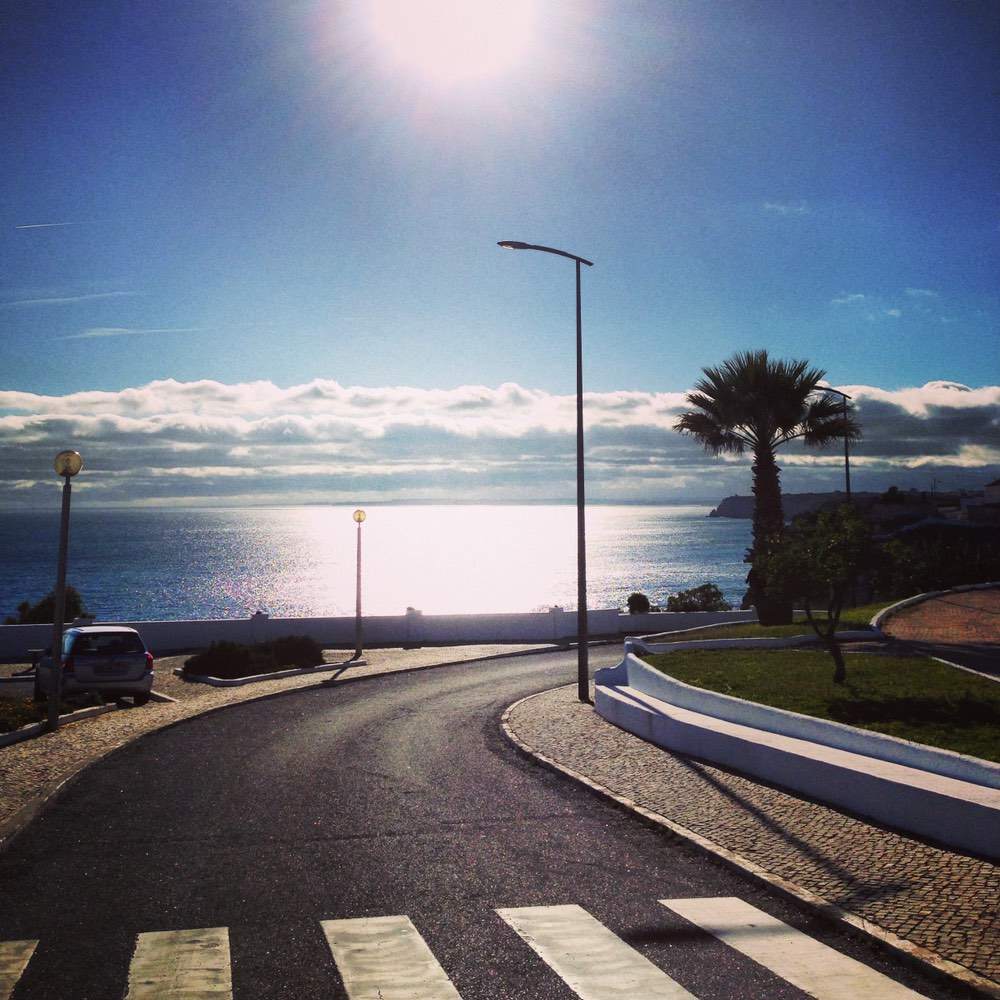 Type Of Car To Choose
Choosing the right type of car is very important as it will be easier for you to drive during your trip. The size of the car will depend on the number of people traveling as well as amount of luggage. However, remember that if you are going to travel to villages then a wide car would be difficult to park and while taking turns. Mostly, cars with manual transmission are the ones that are rented more often than automatic ones. So, if you are planning to rent an automatic car then be prepared to pay additional charges.
Check Your Vehicle
It is very important to check your vehicle at the time of pick-up and drop-off. You should click several pictures and make a video of the car so that there isn't any kind of confusion at the time of returning your rented car. Note down all dents and scratches in the exterior of the car as well as check for any kind of damages in the interior. Keep a record of the gas level and mileage. Ensure that the spare tire as well as other vital things like warning triangle, reflective jacket, and tool kit is provided.
Driving Rules
Drive on the right side and do not attempt to overtake on the right as it is illegal. Do not make use of headphones and mobile phones without a hand-free system. It is compulsory to wear seat belts for drivers as well as passengers. The speed limits are 120 km/h on motorways, 90 km/h on rural roads, and 50 km/h in residential roads.
Traveling Around Carvoeiro
The closest airport to Carvoeiro is Faro (FAO), which is about 62 km away. There aren't any direct buses from Faro to Carvoeiro. You will have to change three buses to reach your destination. So, the most suitable option is to rent a car in such a way that you can pick it up from the airport itself. This will not only make your conveyance easier but would also save a lot of time that was otherwise wasted in waiting for buses.
Popular Places To Visit In Carvoeiro And The Best Time To Do It
July and August are the peak tourist season as the weather is hot and dry, which makes it perfect for a beach holiday. Carvoeiro is mostly visited for its vast number of calm beaches, so if you want to stay away from crowds and explore the town then plan your trip during spring season. The climate during spring is perfect for boat rides, hikes, and short strolls along the beach.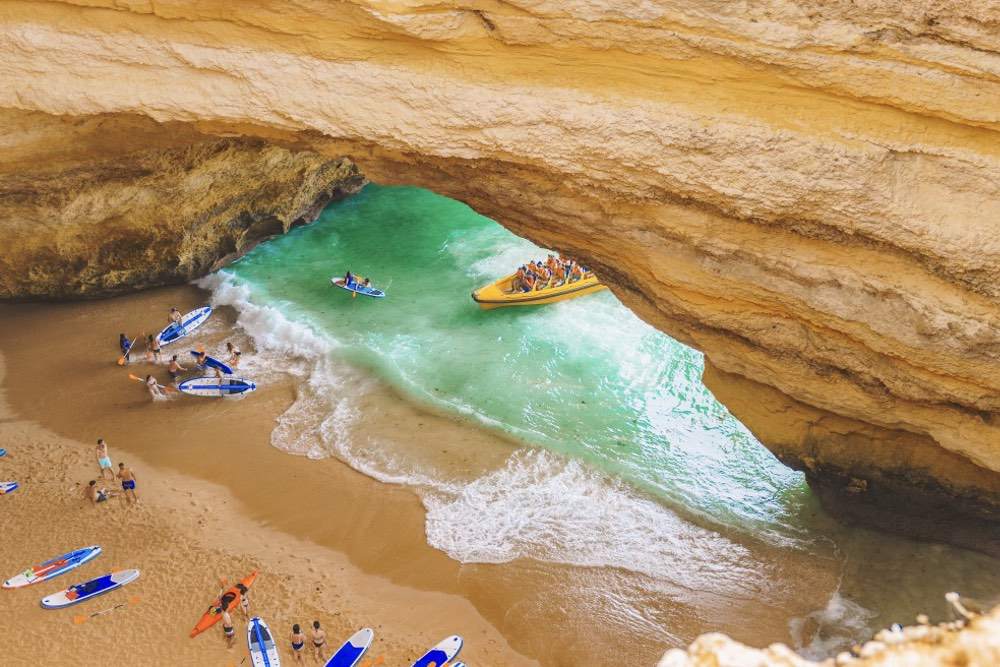 Praia de Carvoeiro Beach
Praia de Carvoeiro is a very calm and lively beach that attracts innumerable tourists from across the world. During summers (15th May to 15th October) the beach gets a little crowded so you need to plan your trip early to get a car parking slot. There are several bars and restaurants that offer authentic Portuguese cuisine. Usually tourists take a boat to visit sea caves that cannot be reached by foot. These colorful boats depart daily from Praia de Carvoeiro beach.
Slide & Splash
Considered to be the best and biggest water park of the Algarve, Slide & Splash has innumerable water rides to keep you busy for an entire day. There are separate rides for young children and adults, so it is a perfect place to visit with your family. To take a break from the splashing and sliding, you can relax on the sun loungers that are provided in landscaped gardens. The water park is about 6 km away from Carvoeiro, so you can easily reach in your rented car.
Castelo de Silves
Silves is a red sandstone castle that is situated overlooking the beautiful town of the Algarve. You can click innumerable mesmerizing pictures while climbing up the narrow roads to reach the castle. Just beneath the castle, you can visit Silves Cathedral, which was built in the 13th century and is the finest example of Gothic architecture. Another attraction that you can cover at the same time is the Silves Archeological Museum.
Algar Seco and Carvoeiro Boardwalk
If you are looking for some more beautiful places, then Algar Seco and Carvoeiro Boardwalk is the place you are looking for. You must take a look into the charismatic views which are perfect for your couple photoshoot or bachelor trip pictures. It helps you to admit a fascinating view of the land. During your visit to Carvoeiro, it is a must-see place to explore the site optimally.
Towns Close To Carvoeiro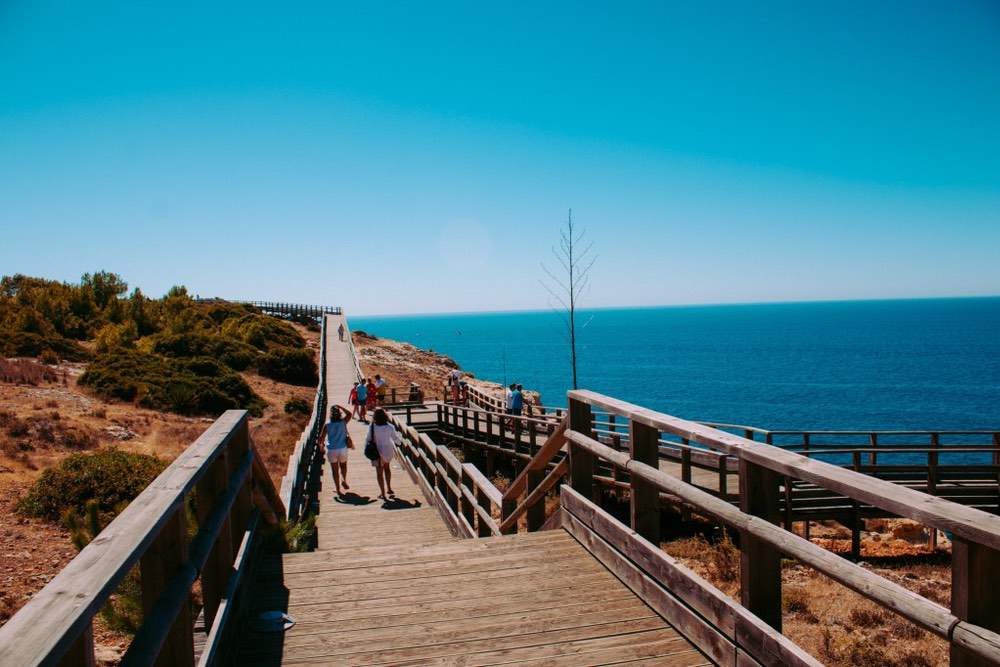 There are several cities and towns that are close to Carvoeiro, which can be explored during your Portugal trip. In your hired car, you can visit Lagos, which is about 42 km away, Albufeira which is at a distance of 35 km, and Alvor is approximately 20 km away. So, car hire Carvoeiro Algarve will give you the freedom to travel around many more nearby cities and towns.