Monte Gordo is a lively beach destination that is located in Eastern Algarve, Portugal and the most appropriate way to explore this small town and its neighboring areas is by Monte Gordo car hire. The clean and calm beaches of Monte Gordo attract innumerable travelers from various parts of the world. A car hire in Monte Gordo Portugal would ensure that you discover this beautiful town at your convenience and pace.
How To Hire A Car In Monte Gordo?
Hiring a car in Monte Gordo is simple and can be done online with a few clicks of your mouse. All you need to do is check out the various deals that are offered by different car rental companies on our Auto Jardim website. By using several filters, you can pick a perfect car for your holiday and at a discounted price. All offers provided by car rental companies can be checked easily on our website, so you can avail many perks and have a hassle-free vacation.
Famous Car Rental Companies In Monte Gordo
Easy Terra

Europcar

Zest Car Rentals
Top Tips On Car Hire In Monte Gordo
Carry Your Documents
To car hire in Monte Gordo Portugal, you will have to provide certain documents like valid driving license, passport, International Driving Permit, and credit card. You should have driving experience of at least one year. If you are less than 25 years or more than 70 years old, then be prepared to pay extra fees to car rental companies.
Follow The Rules
Driving in Portugal is easy as its roads are well-maintained. However, you need to follow basic driving rules like wearing seat belts, not using your phone while driving, and no drinking and driving. If you are traveling during peak tourist season, then be ready to face traffic jams in Monte Gordo as some of its roads are narrow.
Mandatory Equipments To Keep In Your Car
Spare wheel, warning triangle, extra lights, and reflective jacket are the mandatory gear that should be kept in your car. Moreover, if you are traveling with kids under the age of 12 then booster seats are compulsory.
Traveling Around Monte Gordo
Traveling in Monte Gordo is easy as it is well-connected with public transport. However, if you are planning to visit nearby cities and towns then it is advisable to rent a car. Public transport like buses and trains can be complicated between cities, so it is better to hire a car and drive away to the undiscovered parts of Portugal.
Things To Do In Monte Gordo And The Best Time To Do It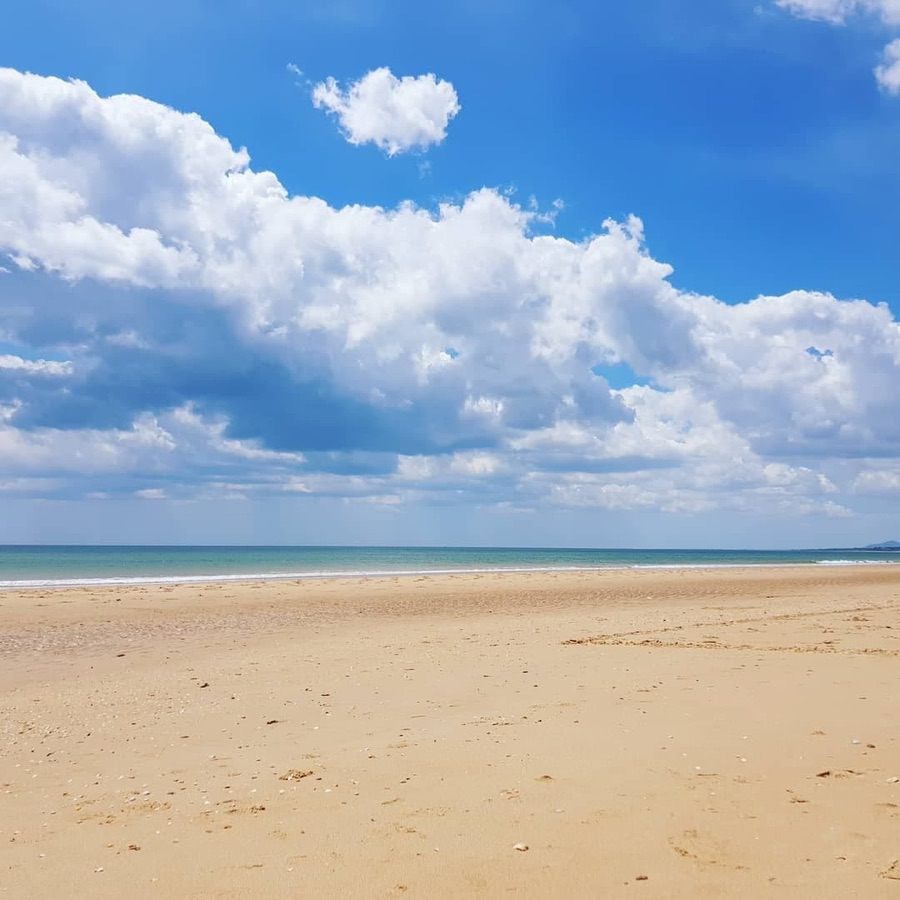 The months of May to October are the best time to visit Monte Gordo as the temperature is pleasant for spending an entire day sunbathing and swimming. July and August are the peak summer season and also a busy time for hotels and restaurants as travelers prefer visiting at that time to enjoy their holiday on the beach.
Monte Gordo Beach
An exceptional stretch of golden sand, Monte Gordo beach is one of the most visited beaches in the Algarve region. Surrounded by tall pine trees, it is a favorite place for tourists to visit for relaxation, swimming, and to click memorable pictures. Along the top of the sand dunes, there is a well-maintained broad walk with innumerable sunbeds, umbrellas, restaurants, bars, and cafés.
Casino Monte Gordo
Since the casino Monte Gordo is located only 6 km from the Spain border; it attracts hundreds of visitors each day. The casino is open from 3pm to 3am each day and its widest range of games are sure to keep you occupied for the entire time. There are several restaurants and bars in the casino where you can relish various varieties of cuisines. If you are not interested in gambling, then you can visit the casino for its innumerable events and authentic Portuguese food.
Towns Close To Monte Gordo
During your trip to Monte Gordo, you can visit several nearby areas in your rented car. A 50 minutes drive would take you to Faro where you can visit the famous Ria Farmosa Natural Park. About 20 km away is Tavira, which is famous for its stunning churches and island. If you are traveling with children then you can drive for an hour to reach Albufeira and spend an entire day at its Zoomarine Theme Park.