Are you planning to explore the architectural marvels of Budapest, enjoy the thermal baths of Heviz, or traverse the scenic wine regions of Villány? When it comes to navigating Hungary's diverse landscapes and vibrant cities, there's no better option than a reliable rental car. This article explores everything you need to know about car hire in Hungary in 2023, aiming to make your trip as effortless and enjoyable as possible.
Why Rent a Car in Hungary?
Hungary is a country of contrasting landscapes, from its bustling cities to tranquil countryside. Whether you're drawn by its culture, history, or natural beauty, the freedom to move around at your own pace enhances the experience. With a rental car, you can map out your journey, lingering in places that captivate you and skipping those that don't.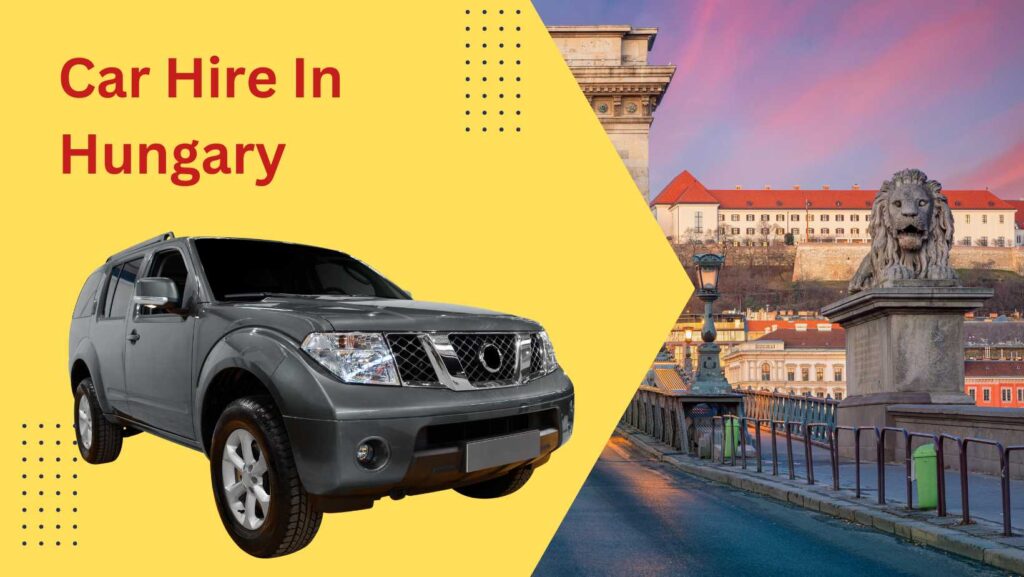 Choosing a Car Hire Company in Hungary
There are several reputable car hire companies in Hungary, offering a wide range of vehicles to cater to every traveler's needs. Some of the popular agencies include well-known international chains such as Hertz, Europcar, Avis, and Sixt, along with locally-based firms like Autonom and Flotta Rent.
When selecting a company for car hire in Hungary, consider factors like price, customer reviews, the variety of available vehicles, and rental terms. It's advisable to make your reservation in advance, especially during peak tourist seasons, to ensure the availability of your preferred car type.
Car Rental Pricing in Hungary
Pricing for car rentals in Hungary varies based on factors like the car model, rental duration, season, and the rental company. On average, you can expect to pay around €20-€30 per day for a compact car. Luxury and larger vehicles are priced higher, typically starting from €50 per day. To get the best deal, compare prices from different agencies and consider booking your rental car as part of a travel package.
Driving in Hungary
When driving in Hungary, remember that you must drive on the right-hand side of the road. It's mandatory for all car occupants to wear seat belts, and children under 150 cm in height must be seated in a child restraint. Hungary has a zero-tolerance policy towards drink-driving, so the blood alcohol limit is 0.00%.
The country's well-developed network of motorways, main roads, and secondary roads makes driving relatively easy. However, be aware of the mandatory toll on motorways. A prepaid e-vignette is required, which can be purchased online or at petrol stations.
Frequently Asked Questions
What are some reputable car hire companies in Hungary?
Some of the reputable car hire companies in Hungary include Europcar, Hertz, Avis, Budget, and Sixt. These companies offer a wide variety of vehicles and have offices in multiple locations throughout the country.
How much does it typically cost to rent a car in Hungary?
The cost to rent a car in Hungary can vary depending on factors such as the rental company, the type of car, and the duration of the rental. However, on average, you can expect to pay around €15-€30 per day for a compact car.
What rules and regulations should I be aware of when driving a rental car in Hungary?
In Hungary, you must drive on the right side of the road. Seat belts are mandatory for all passengers, and children must be in appropriate car seats. Hungary also has a zero-tolerance policy towards drinking and driving
Is it necessary to book a car rental in advance in Hungary?
While it may be possible to hire a car upon arrival, it's generally recommended to book in advance to ensure availability and get the best rates. Online booking can provide more options and better deals.
Does Hungary have a zero-tolerance policy towards drink-driving?
Yes, Hungary has a strict zero-tolerance policy when it comes to drinking and driving. The legal blood alcohol content (BAC) limit is 0.00%. Violation of this rule can lead to heavy fines and even imprisonment.
Key Takeaways
In conclusion, car hire in Hungary is a convenient and affordable solution for travelers who value flexibility and freedom during their trips. With a bit of planning and research, you can find a rental car that fits your budget and suits your travel needs. Experience the beauty and culture of Hungary at your own pace, making unforgettable memories along the way.