Portugal is one of the top European destinations for anyone looking to relax and catch some sun at the beach. When hiring a car in Portugal, you'll have the opportunity to travel around and see some of the best beaches in Portugal. Today we're going to share some of our top picks for anyone looking to enjoy the country's stunning beautiful beaches, all of which can be accessed by car during a road trip.
Guincho Beach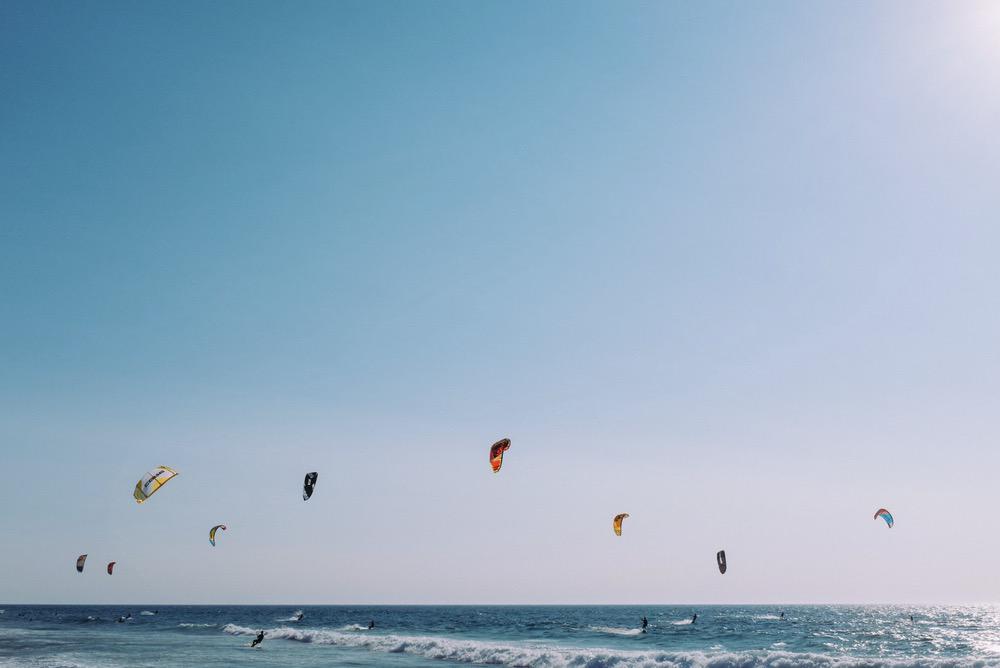 Just six kilometres northwest of the popular resort of Cascais is Guincho Beach. This beach is a best beach in Portugal for anyone looking to enjoy windsurfing and kitesurfing. It attracts visitors from across the continent who are looking to enjoy these two sports throughout the year.
Guincho Beach would be the ideal addition to a road trip from Lisbon, where you could also take in Sintra and Cascais during your travels. It's a great stop to get an adrenaline rush when trying these activities on your holiday. Keep in mind you'll want to bring an umbrella or shelter to the beach here, as it offers very little protection from the elements.
Praia do Porto do Seixal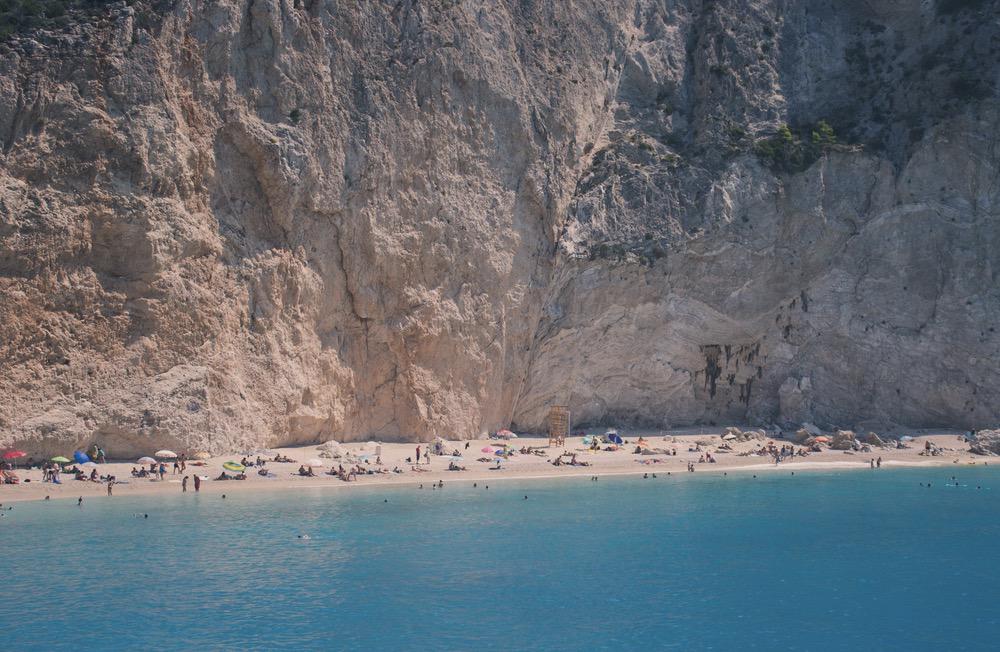 Madeira attracts visitors from around the world throughout the year, thanks to its fantastic weather. While there are plenty of day trips and attractions to explore here, a day at the beach is a must for anyone coming to Madeira. We particularly recommend spending time at Praia do Porto do Seixal.
This beach is known for its crystal clear water and volcanic sand. With the pleasant weather here all year round, you can enjoy a day out surrounded by some of the country's best nature. Drivers will want to consider stopping here as part of their road trip around the island or you could have a beach day where you stop at two or three of the best beaches in Portugal during your travels.
Camilo Beach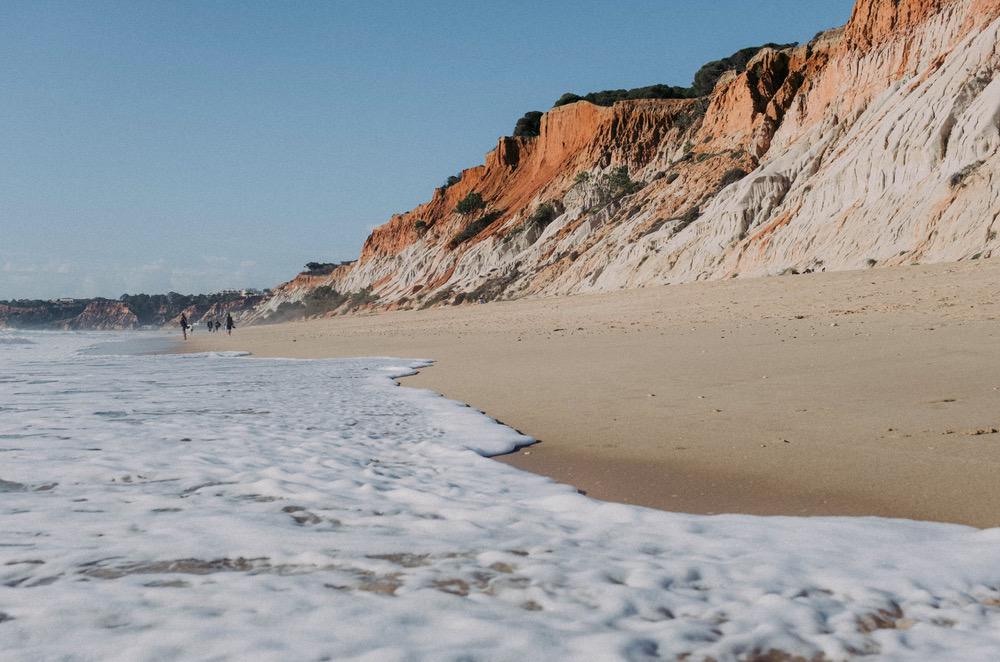 When looking at beaches in southern Portugal, Camilo Beach continually comes out on top. It's located near Lagos, which is a great spot to pick up a car and begin your adventures around the country. The beach is surrounded by rock formations and sandstone cliffs, but it's best known for its white sand and turquoise waters.
One of our favourite activities to do here is go snorkelling, thanks to how clear and warm the water is. You may be surprised to find this beach is quite peaceful compared to some of the other local beaches, making it a good spot for anyone looking to escape the crowds and reconnect with nature during their holiday.
Amado Beach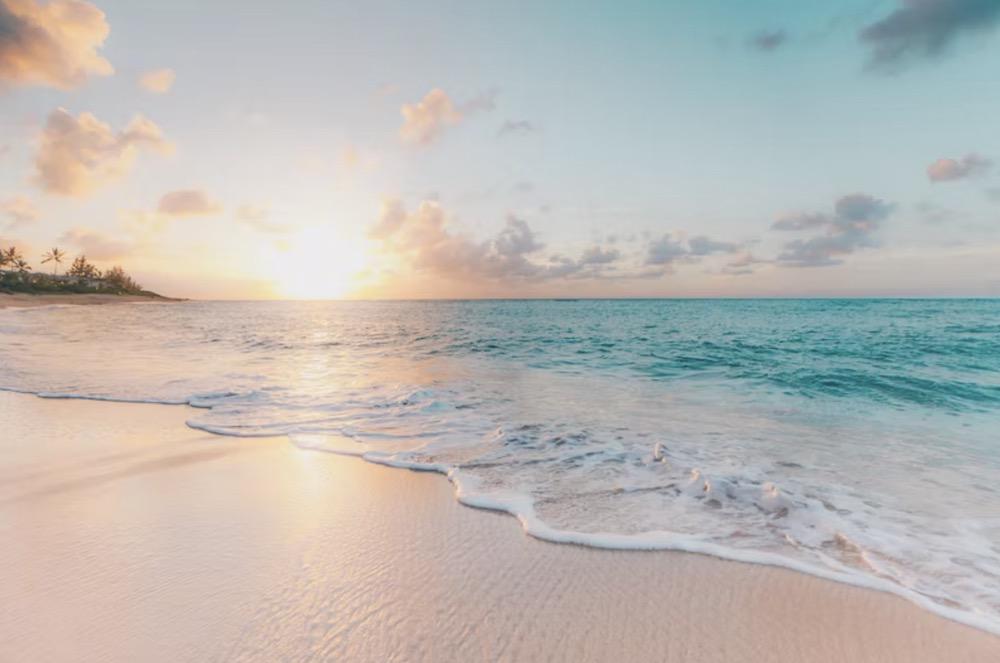 Surfers won't want to miss the chance to spend the day at Amado Beach, which is consistently rated as one of the best beaches in Portugal for this sport. It's known for having reliable waves throughout the year, but it's also a very pretty beach to explore and walk along. The surf schools here offer lessons throughout the year, so it's a fun place to learn a new skill during your road trip around Portugal.
It's also the base for some of the biggest competitions in the country if you are looking to witness some incredible surfing. This is a great beach for anyone who wants to avoid the crowds that are often found in the summer months. It's perfect for anyone looking for a unique beach experience while also enjoying the chance to admire the flora and fauna that the region is renowned for.
5 Best Beaches In Portugal For Families – Convenient, Safe and Beautiful
Carcavelos Beach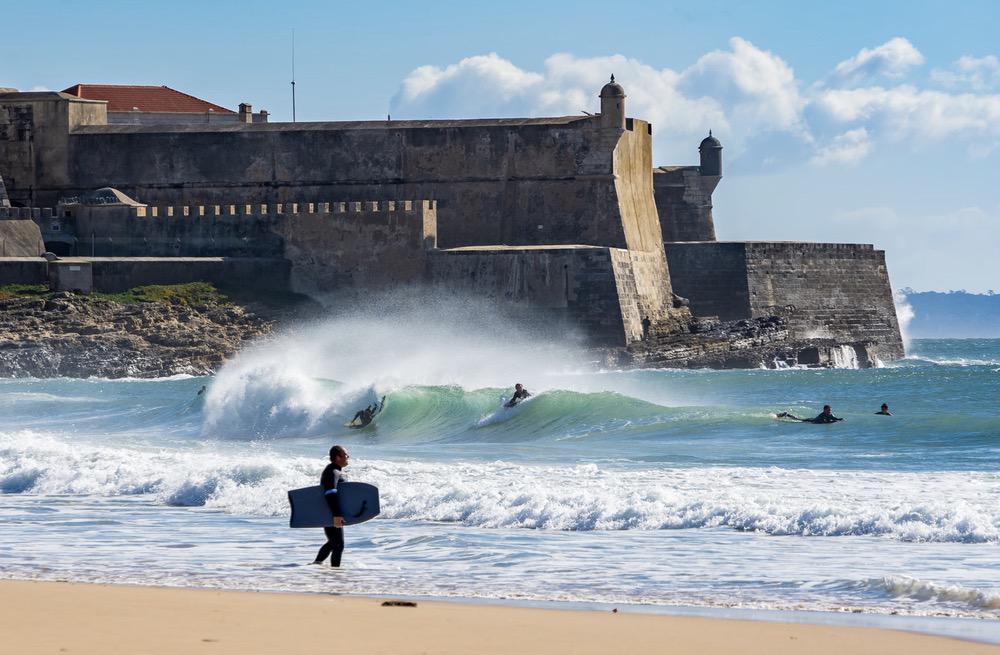 Lisbon is one of our favorite cities in Portugal to visit, but we know that after a few days of exploring, you'll want some time to relax at the beach. One of the best beaches in Portugal for families in this region is Carcavelos Beach, which can be accessed by car during your city break. It offers two kilometres of picturesque beach, perfect for anyone looking to sunbathe and rest. If you fancy staying active during your beach day, there's plenty to see and do here as well.
The beach has many water sports and leisure activities and attracts surfers from across the country. Even if you don't want to take part, you'll enjoy watching everyone in the water. This beach is particularly busy during the summer months, attracting both locals and visitors to the city. After your day here, enjoy walking along the esplanade, which has fantastic views over Carcavelos Beach.
Martinhal Beach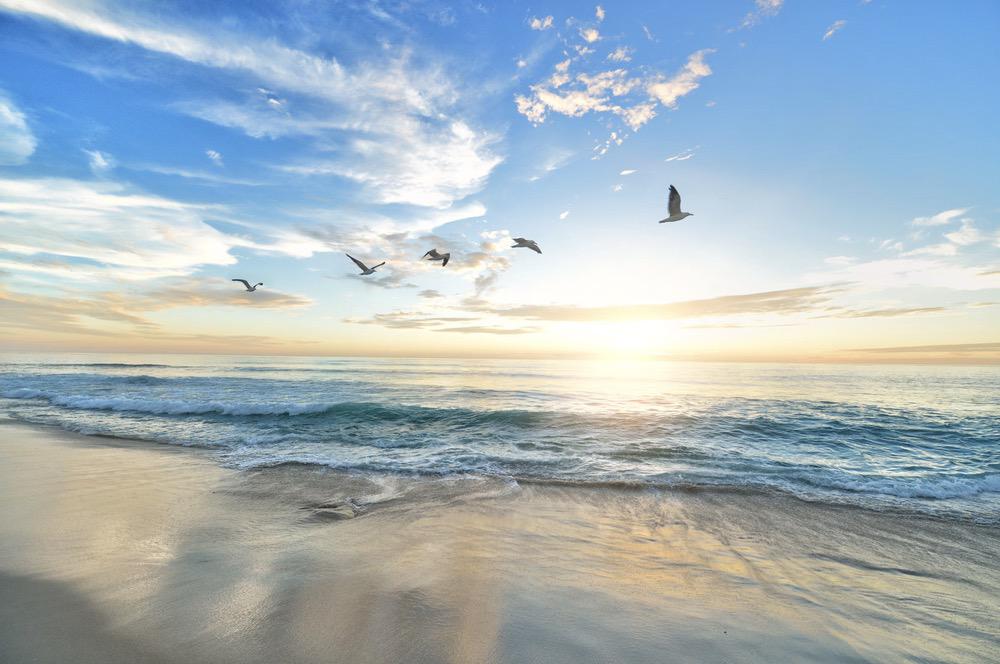 After picking up your hire car in Sagres, start your vacation in style with a stay near Martinhal Beach. This is one of the best beaches in Portugal for families, with fantastic resorts and hotels on offer in the region. You'll likely want to spend a few days here, as you won't be able to tear yourself away from the beaches.
The hotels here offer oceanfront dining and bars, so after a long day of sunbathing, you can head back to relax while admiring the sunset and view. The soft sand makes this a safe beach experience for your whole family, and you can enjoy playing games and sports on the sand. Local tour operators offer diving excursions in the area as well, where you can witness the marine life that calls this region home.
To sum up
With so many beaches to explore in Portugal, there's no time like the present to start planning a road trip around this European country. Our list of best beaches in Portugal to visit gives you a taste of what some of the country's beaches are like, but you'll find dozens more to choose from depending on where in the country you choose to travel.
We offer car hire pick-up locations throughout Portugal, so there's great flexibility for anyone planning a road trip. No matter what time of year you choose to visit the country, you'll find beaches that are suitable for your holiday plans and preferences. We hope that you feel inspired to get out there and see more of Portugal by hiring a car using our site.