Funchal is famous for its gardens, churches, wine cellars, hills, beaches, etc. and the most appropriate way to discover this beautiful capital city of Madeira is by Funchal car hire. Self-drive car rental services will provide complete privacy, hygiene, safety, affordability, and flexibility to move around places. You can even take quick stoppages at various scenic areas or for some quick road-side shopping. As soon as you plan your Portugal holiday, you should start looking for car hire Madeira online so that you can avail some amazing early booking discounts.
How To Car Hire Funchal?
If you want to discover the stunning scenic roads and hidden gems of Madeira, then the best option is to rent a car Funchal. To book a perfect vehicle for your holiday, you should check the offers that are provided by various car rental companies. This can be done either by visiting each website separately or by checking and comparing them on our Auto Jardim website. Our website provides several filters so that you can choose and pick the best car effortlessly by comparing various deals offered by car rental companies. With a few clicks of the mouse you can compare prices, discounts, insurance cover, perks, etc. and select the most appropriate vehicle for your trip.
Popular Car Rental Companies In Funchal
To car hire Funchal, here is the list of famous car rental companies that provide vehicles for rent. We compare all of them and pick the best choice for your trip.
Madeira Rent
Guerin
Atlantic
Keddy
Rodovante
Enterprise
Global Rent a Car
Budget
Europcar
Thrifty
Hertz
Avis
Bravacar
Funchal Drive rent a Car
Top Tips On Car Hire In Funchal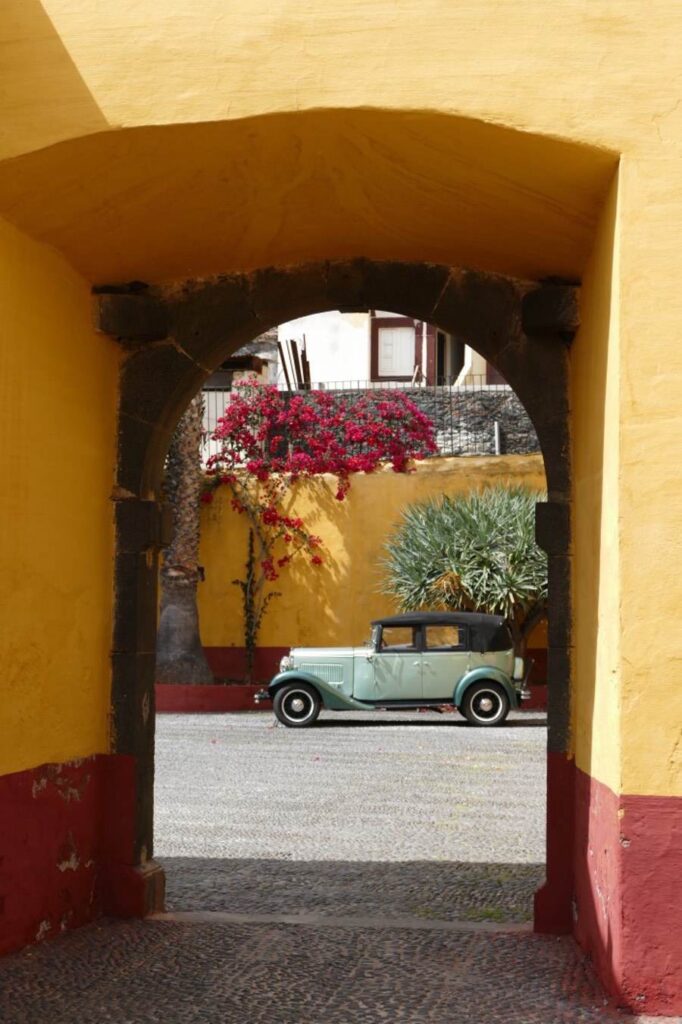 Follow The Rules
While driving your rented car, you should follow all traffic and road rules of Portugal. Driving is on the right side of the road and all passengers have to wear a seatbelt. You may come across some blind roads, so drive carefully by following all road signs.
Carry Your Documents
Always carry vital papers with you at the time of driving. Some important documents are driving license, International Driving Permit Card, car papers, and a valid photo identity proof. Save the emergency contact number 112 in your phone so that you can contact the police quickly in case an emergency situation arises.
Rent A Small Car
If you are not traveling in a large group with a lot of luggage, then it is advisable to rent a small car as Madeira is a steep island with few narrow and winding roads. Moreover, parking a small car would be easier than a large one due to space constraints.
Manage The Fuel Tank
Most of the car rental companies have a clause wherein you need to return the car with the same level of fuel. So, you need to understand how much fuel your car consumes per kilometer. This will help you to gauge the amount of fuel that you will require on the day of returning the vehicle.
Traveling Around Funchal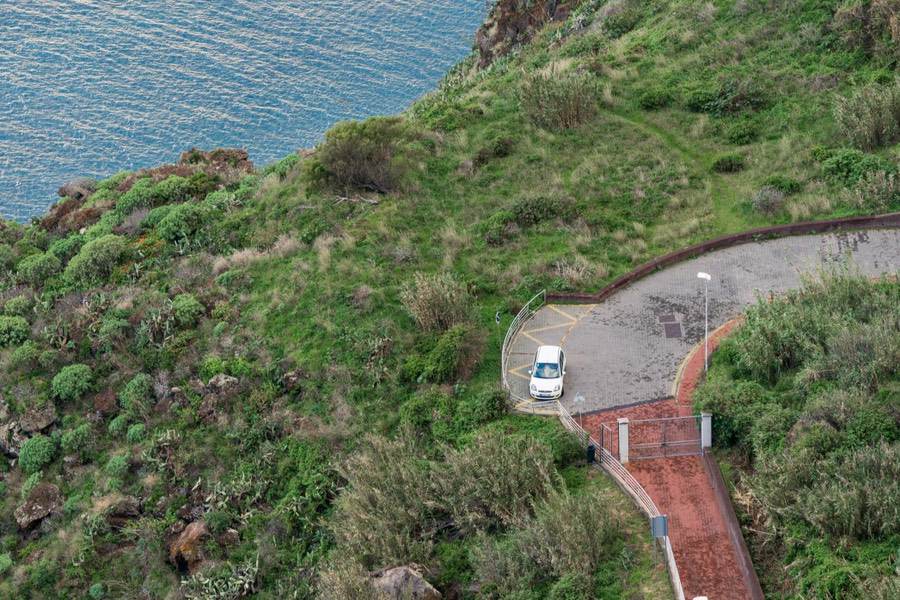 Funchal has a well-planned public transportation system that connects the entire city. So, you can easily use them as per their fixed schedules and routes. However, if you want the freedom to travel at your timings and pace then you should consider renting a car. Funchal car hire will let you explore the entire city as well as its nearby areas easily. You can even drive to the unexplored areas of the city that are not connected with local transports like scenic spots and beaches. Moreover, car rental Funchal is very easy as there are innumerable car rental companies that offer vehicles at economical prices.
Things To Do In Funchal And The Best Time To Do It
The best time to visit Funchal is in the months of April to October as you will be able to watch plenty of species of whales, dolphins, and beautiful flowers in the gardens. September to November are autumn months, which are comfortable for swimming and sunbathing. Moreover, autumn is a quiet season as most of the tourists have already left. In the month of May, the widely popular Flower Festival is held, which makes Funchal a colorful and aromatic city.
Botanical Gardens
The Botanical Gardens are located right above Funchal, in Monte and the most scenic way to reach there is by taking a cable car from Funchal City. However, if you already have a car hire Funchal, then you can straightaway reach the cable car station in Monte instead of Funchal City for buying tickets for the cable car as well as Botanical Gardens. April to August are the best months to visit the garden as it is the blooming season so you will be able to see hundreds of varieties of beautiful flowers.
Rua de Santa Maria Doorway Art
In Funchal, there is a narrow street in the name of Santa Maria, which is famous for its painted doors. Travelers from all over the world visit Madeira to walk along the street to view more than 200 doors of houses that have been painted by artists and designers. Here you can even relish amazing authentic Portuguese cuisine as there are several restaurants and cafés. However, remember that the road is narrow and with several chairs and tables set by restaurants you cannot drive a vehicle.
Funchal Cathedral
Ranked as a National Monument, the Funchal Cathedral is one of the most important religious buildings of the city. The beautiful sculptures and architecture showcase the true essence of Portugal. Don't forget to notice the ceiling, which is made up of cedar wood and is an amazing example of Mudejar décor. The church is open from 8am – 8:30am and 11am to 5:30pm from Monday to Friday. On Saturdays, the timings are 6pm and on Sundays the church opens from 8am to 9am and 11am to 6:15pm.
Cities Close To Funchal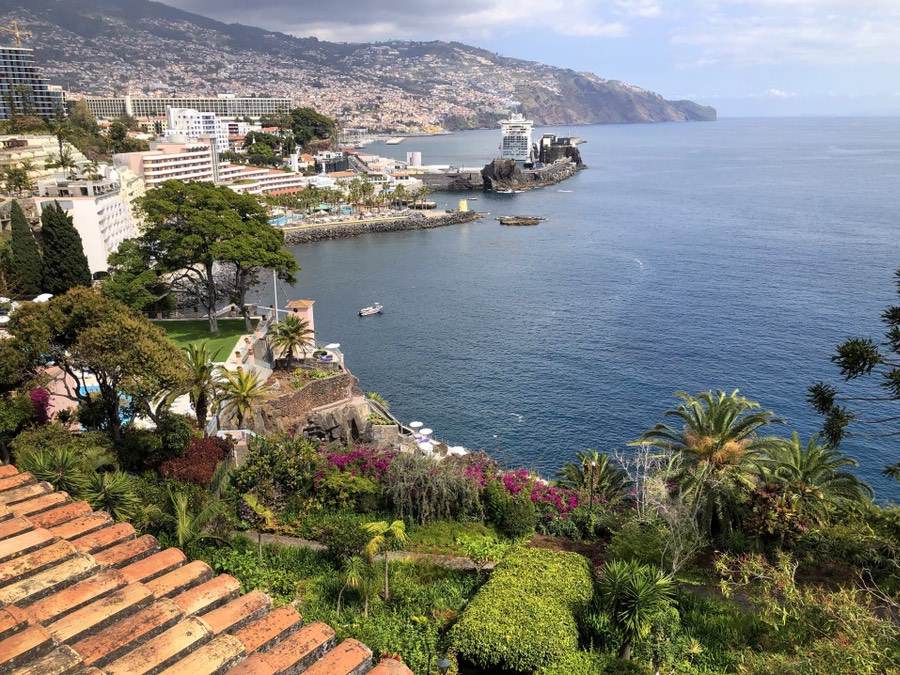 A major advantage of renting a car is that you can explore the nearby areas quickly and effortlessly. Moreover, if your flight is landing at Santa Cruz, Madeira then you can book a car hire Funchal airport to reach the city easily. You can drive in your rented car to Our Lady of Peace sanctuary in Terreiro da Luta as it is 2 km away. If you enjoy spending time in the midst of nature then you should drive straight to Palheiro Gardens, which is located at Palheiro Ferreiro, about 4 km away from Funchal. A half an hour drive would take you to Ponta do Sol where you can watch the Volcanic Pools or simply relax at the beaches.