Madeira is a breathtaking island that offers a unique blend of natural beauty, cultural experiences, and exhilarating activities. Embarking on a Madeira attractions by car journey allows you to enjoy the stunning landscapes and hidden gems that this island has to offer at your own pace. We have curated a list of must-see attractions that you can explore by car, along with some helpful tips on car rental in Madeira.
Top 5 Locations to Explore
1. Pico do Arieiro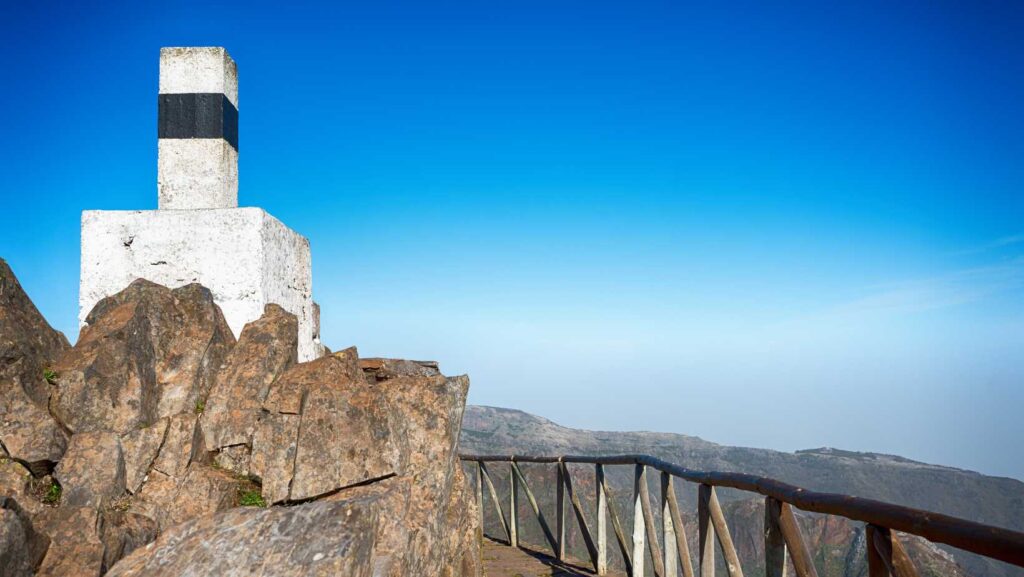 The third highest peak on the island, Pico do Arieiro offers jaw-dropping views of the surrounding landscape. Take a scenic drive up the mountain and stop at the viewpoint to marvel at the sights. If you're up for a challenge, hike the trail to Pico Ruivo, Madeira's highest point.
2. Cabo Girão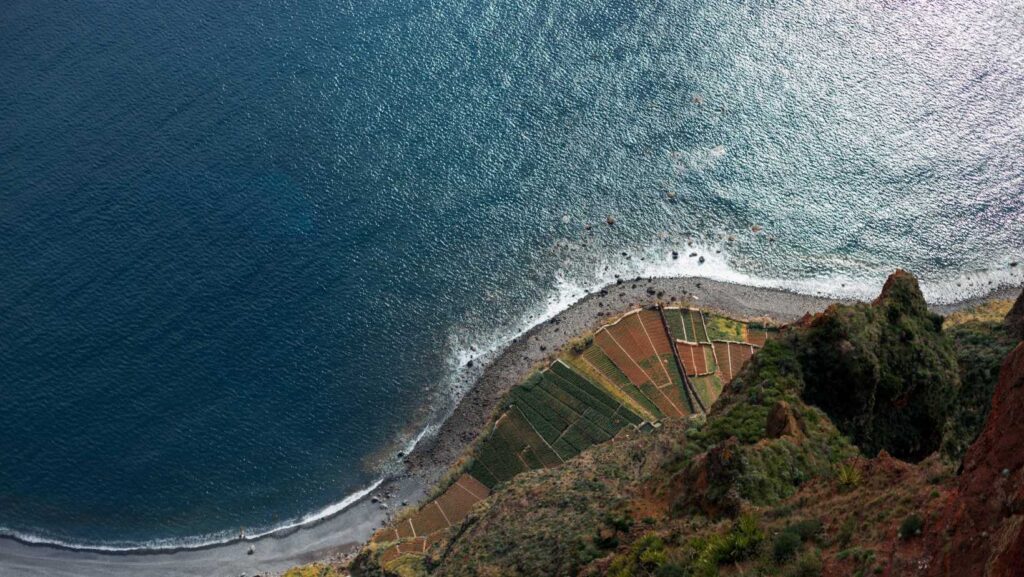 Cabo Girão is the second highest sea cliff in Europe, standing at 580 meters above sea level. The glass skywalk at the viewpoint provides a thrilling experience with panoramic views of the Atlantic Ocean and the town of Câmara de Lobos below.
3. Levada Walks
Madeira is known for its levadas, a network of irrigation channels that traverse the island. Car rental companies in Madeira can help you explore the island's picturesque levada walks. Some popular ones include Levada do Caldeirão Verde and Levada das 25 Fontes.
4. São Vicente Caves and Volcanism Center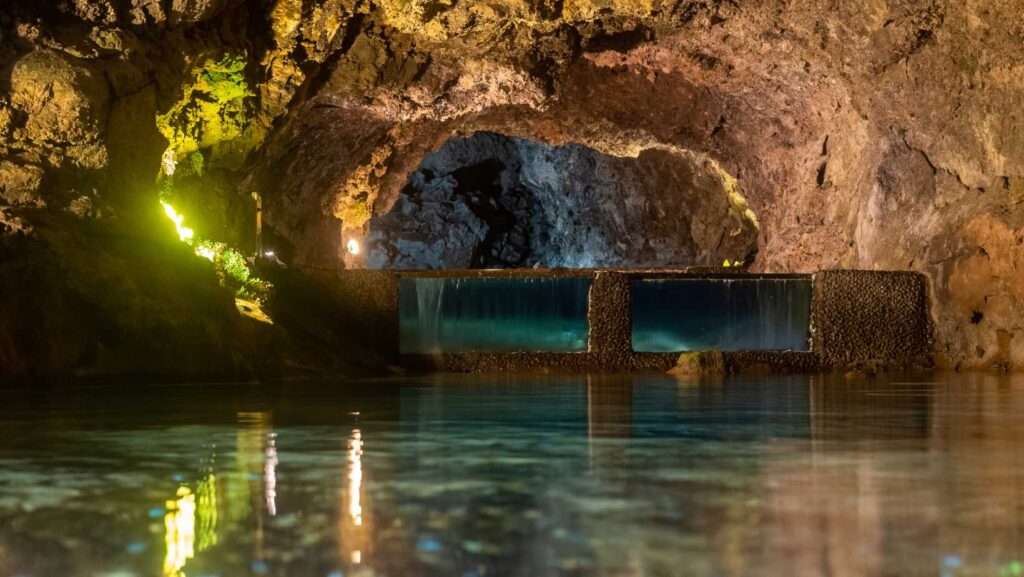 Formed by volcanic activity more than 890,000 years ago, the São Vicente Caves are a geological wonder. Drive to this fascinating site and learn about the island's volcanic history at the Volcanism Center.
5. Funchal's Old Town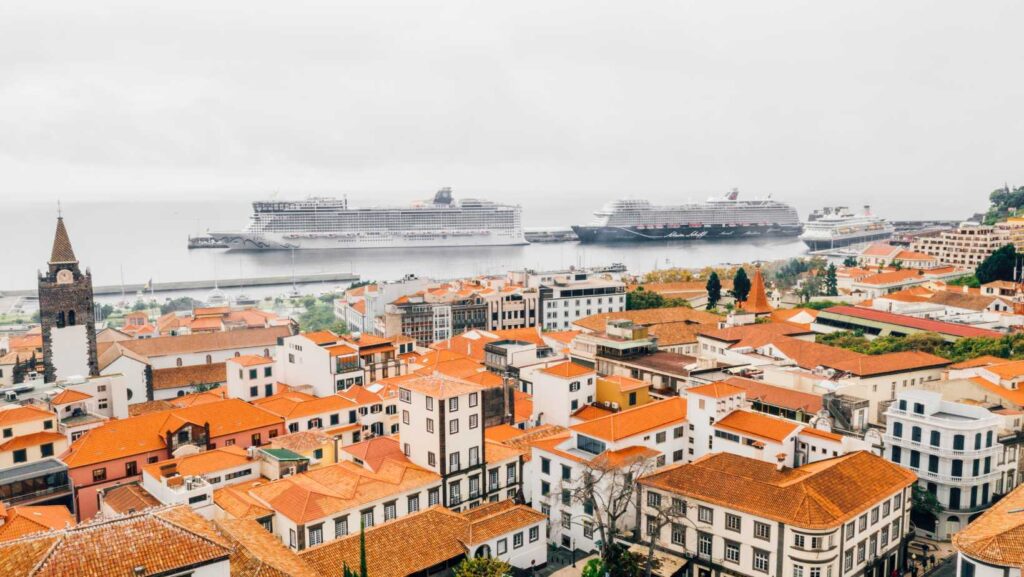 The charming Old Town of Funchal is a must-visit for its narrow cobblestone streets, colorful street art, and historic buildings. Park your car in a designated spot and take a leisurely stroll through the area, stopping at local shops and restaurants.
Detailed Tips for Your Madeira Attractions by Car Adventure
1. Choose a Reputable Car Rental Company
To ensure a smooth and enjoyable experience, research and select a reputable car rental company. Read reviews and testimonials from previous customers, compare prices and available vehicles, and check for any additional services that may be beneficial during your trip. Consider our list of the top 5 best car rental companies in Madeira as a starting point.
2. Familiarize Yourself with Madeira's Driving Tips and Regulations
Before setting out on your Madeira attractions by car adventure, it's essential to familiarize yourself with local driving tips and regulations. This includes understanding the rules of the road, speed limits, and parking regulations. Be prepared for narrow and winding roads, especially in rural areas. For a comprehensive guide, refer to our article on driving tips for Madeira car rentals.
3. Opt for a Cheap Car Hire in Madeira
To save on costs without compromising on quality, consider opting for a cheap car hire in Madeira. Compare prices and available vehicles from various rental companies to find the best deal. Keep in mind that booking in advance or during the off-peak season may result in additional savings. Check out our recommendations for cheap car hire in Faro for some budget-friendly options.
4. Be Aware of the Car Rental Insurance Options
Car rental insurance is an important aspect to consider when planning your Madeira attractions by car adventure. Different rental companies may offer various insurance options, such as Collision Damage Waiver (CDW), Theft Protection (TP), and Personal Accident Insurance (PAI). Review the insurance policies available and choose one that best suits your needs and budget. For more information on car rental insurance in Madeira, consult our guide on car rental insurance in Madeira.
5. Plan Your Route and Schedule
A well-planned route and schedule will ensure a smooth and enjoyable road trip. Begin by listing the must-see attractions you want to visit, then plot them on a map to determine the most efficient route. Be sure to include a mix of popular attractions and off-the-beaten-path gems for a diverse experience. Allocate enough time for each stop to fully explore and enjoy the sites. Additionally, schedule breaks for meals, rest, and refueling to prevent fatigue and maintain a comfortable pace during your adventure.
Frequently Asked Questions
What type of vehicle should I rent for my Madeira attractions by car adventure?
Choose a vehicle that is suitable for Madeira's terrain, which includes steep hills and narrow, winding roads. A compact car with good fuel efficiency is often the best choice for navigating the island comfortably and economically.
Can I rent a car in Madeira without a credit card?
Some car rental companies may allow you to rent a car without a credit card, but you will likely need to provide an alternative form of payment, such as a debit card or cash deposit. Check with your chosen car rental company for their specific policies.
Is an International Driving Permit (IDP) required to rent a car in Madeira?
An International Driving Permit (IDP) may be required for some foreign drivers, depending on your country of origin. It's always a good idea to check Madeira's driving regulations and the requirements of your chosen car rental company before your trip.
What is the minimum age for renting a car in Madeira?
The minimum age for renting a car in Madeira is typically 21 years old. However, some car rental companies may impose a young driver surcharge for drivers under the age of 25. Be sure to check the age requirements and any additional fees with your chosen car rental company.
Are there any specific driving rules or regulations to be aware of in Madeira?
In Madeira, you must drive on the right side of the road, and seatbelts are mandatory for all passengers. Be cautious of narrow, winding roads, especially in rural areas, and adhere to the speed limits. It's also important to familiarize yourself with parking regulations and any toll roads on your planned route.
Conclusion
By following these detailed tips, you'll be well-prepared for an unforgettable Madeira attractions by car adventure. Proper planning and research will help ensure a smooth and enjoyable road trip, allowing you to fully experience the island's diverse landscapes and rich cultural heritage at your own pace.