More About Thrifty Car Hire in Funchal
When visiting the beautiful island of Madeira, securing a reliable and affordable car rental service is essential for a memorable experience. Thrifty Car Hire in Funchal is an excellent option for those looking for cheap car rentals without compromising on quality.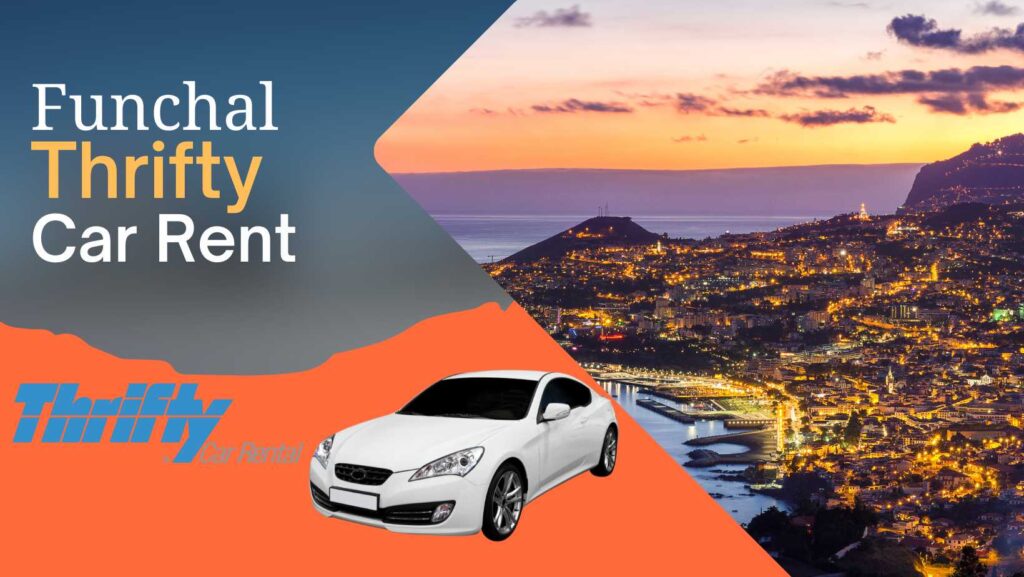 Location
Thrifty Car Hire is conveniently located in Funchal, the capital city of Madeira. The branch can be found close to popular tourist attractions, making it an ideal starting point for your exploration of the island.
Vehicles
Thrifty offers a diverse selection of vehicles to cater to different needs and preferences. Whether you require a compact car for city driving, a spacious SUV for family adventures, or a luxury model for a special occasion, Thrifty has you covered. All vehicles are well-maintained and regularly serviced to ensure a safe and comfortable driving experience.
Customer Service
Thrifty Car Hire prides itself on providing excellent customer service. The knowledgeable and friendly staff are always available to answer any questions or address any concerns you may have. They can also provide recommendations for sightseeing and activities to ensure you make the most of your time in Madeira.
Pricing
As a well-known international brand, Thrifty offers competitive rates for car rentals. Customers can take advantage of various discounts and promotions, making it an attractive option for cheap car hire in Funchal. To ensure the best price, it's recommended to book your vehicle in advance, especially during the peak tourist season.
Working Hours
Thrifty Car Hire in Funchal operates during convenient hours to accommodate the needs of travelers. The branch is open seven days a week, ensuring you can pick up and drop off your vehicle at a time that suits your schedule.
If you are looking for alternative car rental options in Funchal, you can also consider the following companies:
Top Tips for Renting a Car from Thrifty at Funchal Airport
Funchal is a small city with a reliable bus system, but renting a car from Thrifty at Funchal Airport (FNC) offers more flexibility to explore the city and its surroundings at your leisure. With Thrifty's wide range of vehicles, you can easily visit nearby attractions like Santana (25 miles away), Porto Moniz (31 miles away), or Arco da Calheta (20 miles from Funchal).
Located around 8.2 miles northeast of Funchal city center, Thrifty car rental at Funchal Airport can be found inside the terminal near Arrivals. After checking in, a staff member will guide you to your car in the nearby car bay.
Madeira's landscape features numerous peaks and viewpoints. If you plan to visit these areas, consider renting a four-wheel drive vehicle from Thrifty. The minimum age to rent a car with Thrifty is 21, with a Young Driver's Surcharge for those under 25, and a Senior Driver's Surcharge for individuals over 75.
Thrifty's Funchal Airport location operates daily from 7:00 am to 11:59 pm. If you need to return your car outside these hours, inform the agency in advance, as an after-hours fee may apply. A staff member will inspect the car for any potential damage upon return.
To secure a below-average price, book your car at least one day before your trip. Thrifty's compact cars at Funchal Airport are typically 11% cheaper than other car types on average. Approximately 25% of users found rental cars from Thrifty at Funchal Airport for £48 or less.
Frequently Asked Questions
What are the working hours of Thrifty Car Hire in Funchal?
What are the operating hours for Thrifty Car Hire in Funchal, and do they offer any special services outside of their regular working hours?
What types of vehicles are available for rent at Thrifty Car Hire in Funchal?
What is the range of vehicles offered by Thrifty Car Hire in Funchal, and do they cater to different budgets and preferences?
How does Thrifty Car Hire in Funchal compare to other car rental companies in terms of pricing and customer service?
How does Thrifty Car Hire in Funchal stand out from its competitors in the area, and what makes their pricing and customer service unique?
Conclusion
In conclusion, Thrifty Car Hire in Funchal offers a great balance between affordability and quality service. With a wide range of vehicles, exceptional customer service, and convenient location, it's an excellent choice for your car rental needs while exploring the enchanting island of Madeira.