More About Rodavante Car Hire in Funchal
When planning a trip to Funchal, Madeira, a reliable and affordable car rental service is essential for exploring the island at your own pace. Rodavante Car Hire in Funchal offers a range of vehicles, competitive pricing, and excellent customer service to make your journey unforgettable.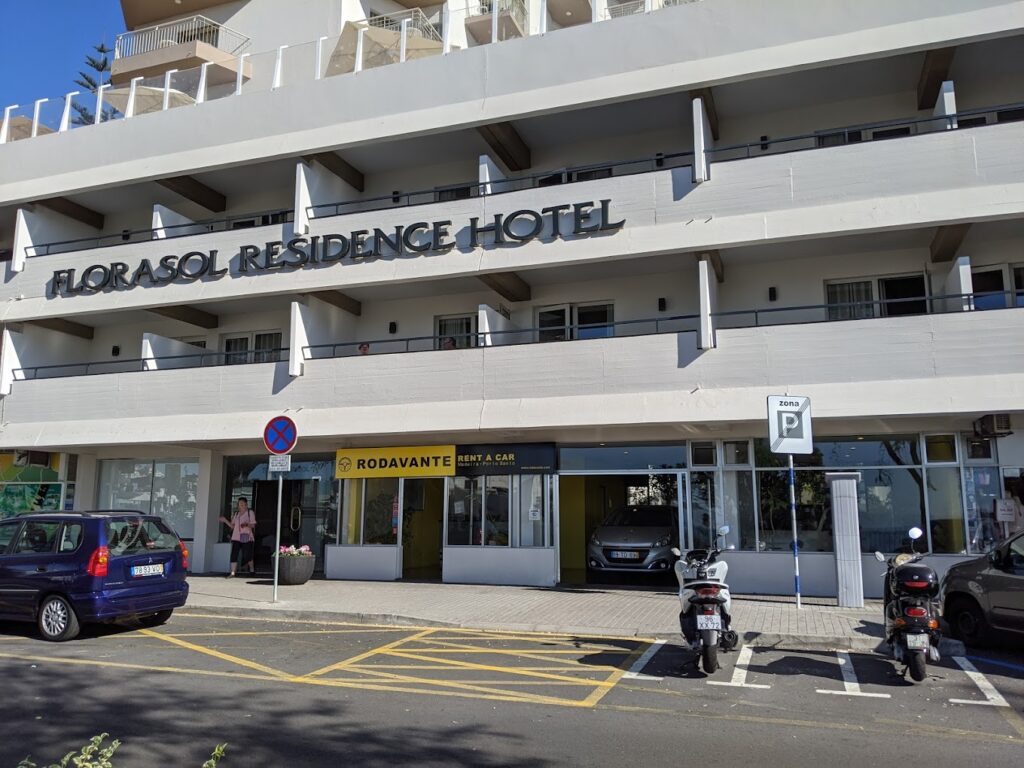 Location
Rodavante Car Hire is conveniently located in Funchal, the capital city of Madeira. This prime location allows for easy access to the city's attractions and the stunning landscapes that surround it.
Vehicles
Rodavante Car Hire offers a variety of vehicles to suit the needs of every traveler. Whether you're looking for a compact car for city driving, a spacious family car, or a luxury vehicle for a special occasion, they have you covered. Their fleet includes well-maintained and reliable vehicles from top brands, ensuring a comfortable and safe driving experience.
Customer Service
Customer service is a top priority for Rodavante Car Hire. Their friendly and knowledgeable staff are always ready to assist you with any questions or concerns, providing valuable local tips to help you make the most of your time in Madeira. With a seamless booking process and a commitment to customer satisfaction, Rodavante is the ideal choice for cheap car rentals in Funchal.
Pricing
Rodavante Car Hire offers competitive pricing for their vehicle rentals, making it an affordable option for travelers on a budget. Prices vary depending on the type of vehicle, duration of the rental, and time of year, so it's worth checking their website or contacting them directly for the most up-to-date information.
Working Hours
Rodavante Car Hire operates daily, with flexible working hours to accommodate the needs of their customers. To ensure a smooth pick-up and drop-off process, it's recommended to book your vehicle in advance and confirm the specific working hours during your rental period.
Check Out Rodavante's review ratings compare to other car rental suppliers near Madeira – International Airport – Funchal?
| | |
| --- | --- |
| Car Rental Company | Rating |
| Enterprise | 9.2 |
| Global Rent A Car | 9.1 |
| Insularcar | 8.7 |
| Budget | 8.4 |
| Rodavante | 8.3 |
| Avis | 8.1 |
| Madeira Rent | 8.1 |
| Alamo | 8.0 |
| Hertz | 7.6 |
| Sixt | 7.4 |
| Europcar Premium Pickup | 7.2 |
| Key N Go | 7.2 |
| Europcar | 7.1 |
| Dollar | 6.6 |
| Centauro | 6.4 |
Rating source: Google reviews & Trust Pilot, Price Range: approximate prices from car rental company sites
Additional Car Hire Options in Funchal
If you're looking for more car rental options in Funchal, you can also consider the following:
Frequently Asked Questions
What types of vehicles does Rodavante Car Hire offer in Funchal?
Rodavante Car Hire offers a diverse range of vehicles, including compact cars, sedans, SUVs, luxury cars, and vans. Can you provide more details about their fleet and any specific models they have available?
How do Rodavante Car Hire's prices compare to other car rental companies in Funchal?
What are the working hours of Rodavante Car Hire in Funchal, and do they offer any after-hours services?
What are the standard operating hours for Rodavante Car Hire's Funchal location, and do they provide any options for picking up or dropping off vehicles outside of these hours?
Conclusion
No matter which car hire service you choose, you'll enjoy the freedom and flexibility to explore the beautiful island of Madeira at your own pace.