A beautiful country located in the south of Europe; Portugal has several hidden destinations that can be best explored by car and it is a perfect destination because of a famous Portugal road trip that we are going to share. The country is well-known for its charismatic natural beauty and is home to one of the most stunning coastlines in Europe.
If you are planning for a holiday to Portugal, it is advisable to rent a car in Portugal and explore its hot spots at your own pace. Olive oil and wine are the two most famous products of Portugal and the best way to taste and check them is to visit the vineyards and olive groves. Similarly, to enjoy the authentic cuisine of Portugal, it is recommended to drive to the interiors of various cities, rather than visiting the nearby restaurants.
Renting a car in Portugal is easy. There are innumerable car rental companies, all you need to do is to compare them and get the best price, and this is what we can do for you easily. Alternatively, there are numerous self-drive services available outside the airport, so you can book one instantly.
Portugal Road Trip 7 Days Itinerary
If you are planning for a Portugal road trip 7 days itinerary, then it won't be an easy task as with only 7 days in hand, you will have to leave some of your Portugal bucket list items unchecked. However, you can certainly make the most of your 7 days by following this guide and make your holiday in Portugal a memorable one. The best way to structure a week in Portugal is by hiring a car so that you can explore the hidden areas by moving quickly and conveniently.
So, here you go!
Day 1 in Porto
Plan your itinerary in such a way that your flight lands at Francisco Sá Carneiro Airport, which is also known as Porto Airport. Ensure that you have already booked a car for 7 days through our website, so that you don't have to waste time waiting for public transports or hire taxis every now and then. Your rented car will be waiting at the airport and you can start exploring bright colorful buildings, cobblestone streets, and magnificent cathedrals of Porto immediately.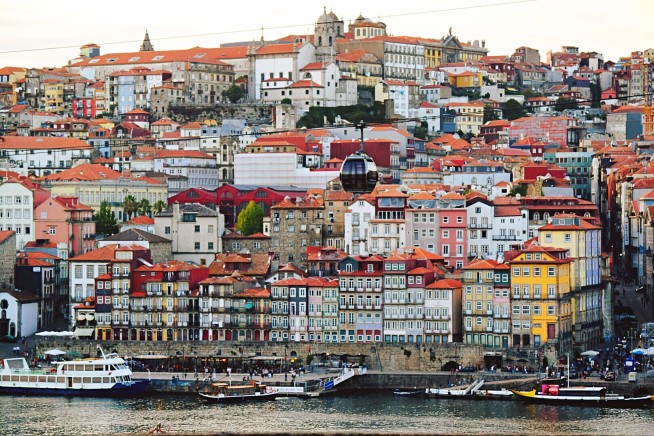 Don't forget to check out the artistic shops and take back home some of their local crafts as souvenirs that are available at nominal costs. You can spend your evening strolling at São Bento Train Station to view its artistic murals or enjoy a cup of coffee at the café where J K Rowling spent her time in writing some of her famous books like Harry Potter.
Stay in Porto
You can spend the night in Eurostars Aliados, which is a 5-star hotel that offers authentic cuisine. Else, book a room in BessaHotel Baixa which is located in the heart of Porto and is a few minutes away from City Market.
Day 2 in Douro Valley
If you enjoy drinking wine and clicking beautiful pictures of lush green landscapes then Douro Valley must be added to your itinerary. Driving in your rented car through the Douro Valley will surely be one of your best road trips of Portugal. You can spend your day tasting various wines, learning about the production of port wine, walking through the vineyards, and relishing traditional meals.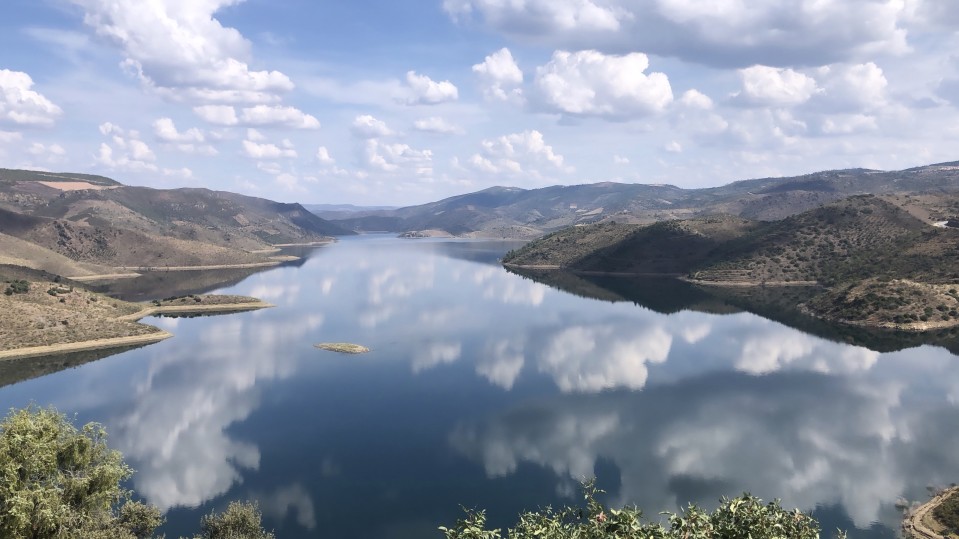 Else, you can book for a Portuguese Rabelo Boat cruise and spend time clicking amazing shots while sailing in Douro River. These boats were previously used for transporting wine along the river and are now used for touring. For couple of hours of tour, it costs anywhere between 12 to 15 Euros. Don't forget to wear comfortable shoes, a sunhat, and weather appropriate clothes. Drive back to the hotel through National Highway 222 so that you can enjoy a scenic drive along the river.
Stay in Douro Valley
You can book your stay at Quinta do Vallado, which offers air-conditioned accommodation, outdoor swimming pool, free parking, and many more facilities. Else, you can stay in Muralha Charm House, which offers beautiful mountain views through its balcony.
Day 3 in Serra Da Estrela Natural Park
It will take about 2.5 hours to reach Serra Da Estrela Natural Park from Douro Valley by car. Portugal's only ski resort is located in the beautiful mountain ranges of Serra Da Estrela Natural Park. However, for skiing, you need to plan your Portugal trip during winters when it snows heavily.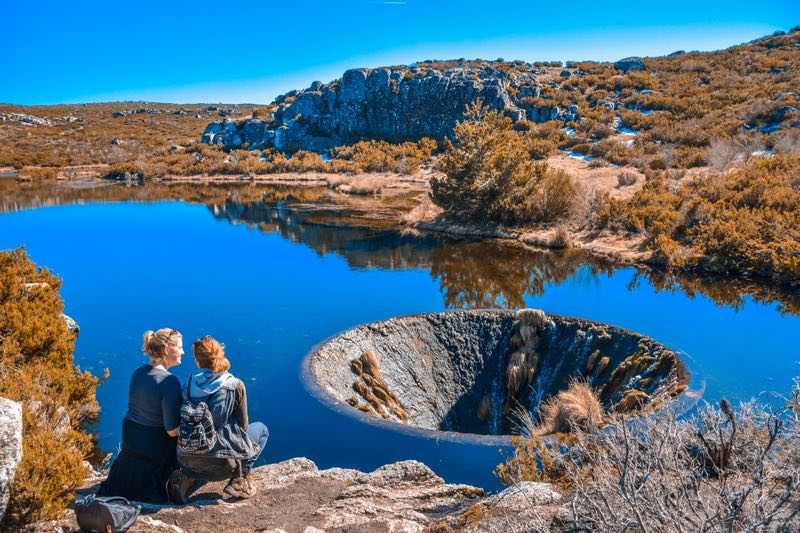 In summers, you can drive or hike to the top of Torre Mountain to click some amazing pictures of the valley. There are several hiking trails in Serra Da Estrela Nature Park and you can choose one of them depending on its level of difficulty. Easy trails are for anyone who enjoys walking whereas the strenuous trails are for experts.
Stay in Serra Da Estrela Natural Park
Located in a village in the midst of Serra da Estrela Natural Park, H2otel Congress & Medical SPA is famous for its wellness treatments and spas. Or you can choose Hotel Berne that offers rooms with balconies that are overlooking beautiful forestry areas of Serra da Estrela Natural Park.
Day 4 & Day 5 in Lisbon
The capital of Portugal, Lisbon is about 3.5 hours drive from Serra da Estrela Natural Park. Some of the top attractions that you should not miss in Lisbon are Calouste Gulbenklan Museum to view the beautiful art, Praca do Comercio, which is also known as the heart of Lisbon, Oceanarlo de Lisboa aquarium, and Mosteiro dos Jeronimos historical site.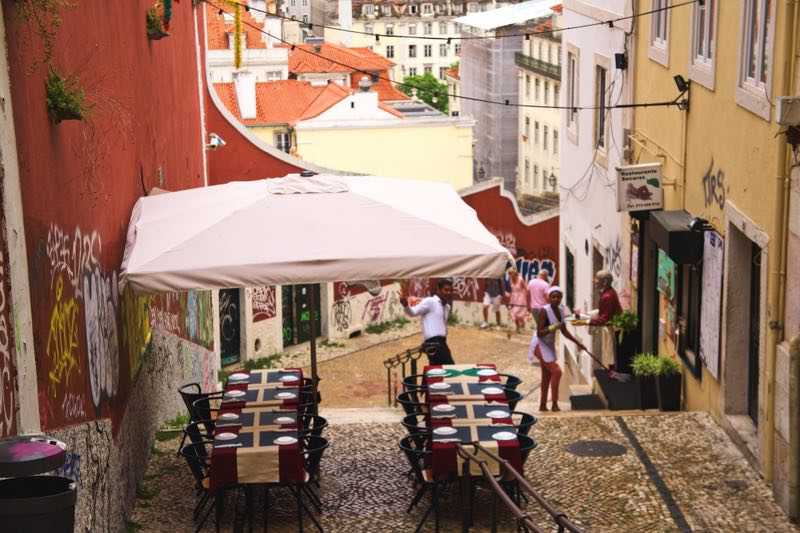 To click amazing pictures of Lisbon's skyline, you should book for a sunset cruise in one of Lisbon's traditional boats. These are open-air boats that offer unobstructed views of beautiful Lisbon landmarks. You can even sail along the Portuguese Riviera to view dolphins, jellyfish, and sharks. Since there is a lot to explore in Lisbon, you can stay here for two days and drive in your rented car to nearby areas like Sintra, Cascais, and Estoril.
Stay in Lisbon
Located in the midst of Lisbon, Lisboa Pessoa Hotel is about 200 meters away from Chiado that offers panoramic views of the city. If you want to stay in a stylish accommodation then Chiado Arty Flats would be the best choice, which are located 5 minutes away from Camoes Square.
Day 6 & Day 7 in Faro
Faro is about 2.5 hours drive from Lisbon and is the capital of Algarve. There is so much to do in Faro that you can easily spend a week out here. However, for a two day trip, you can add some of the top attractions in your itinerary like Culatra Island, Barreta Island, Ilha do Farol, and Ria Formosa.
Depending on your preferences, you can go for a 2-hour kayak cave tour, dolphin watching, caves exploring cruise, winery tour, jeep safari, and more. Do not miss out the nightlife in Faro while relishing their authentic delicious seafood, alcoholic cocktails, and other cuisines. Since you are short of time, you can book your return flight from Faro International Airport, which is located in central Algarve.
Stay in Faro
Situated about 3kms away from Faro Airport, Hotel Ibis Faro Algarve offers cozy air-conditioned rooms and an outdoor pool. If you want to stay close to Rua de Santo Antonia, the main shopping street of Faro then you can book a room at Aqua Ria Boutique Hotel that offers king sized lavish rooms with soundproof windows.
How to make it a successful Portugal Road trip?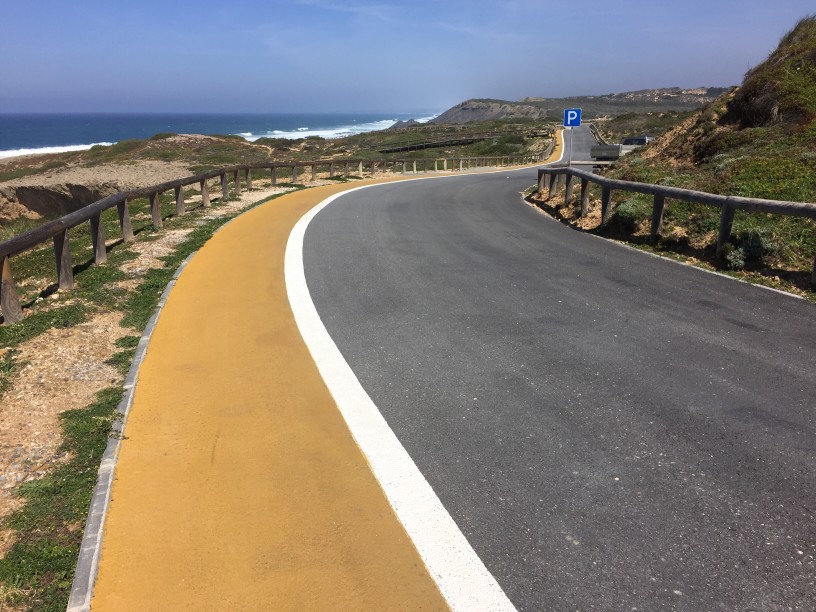 Before you start preparing for your holiday, it is recommended to check out this guide on how to plan a road trip to Portugal. These driving tips will surely help you to plan a road trip to Portugal and make it a memorable one.
Peak Season in Portugal
July and August are the peak touristy season of Portugal. So, if you want to avoid the crowds and traffic, you should plan a road trip in the month of May or October. Depending on the number of travel days, you should choose your destinations wisely. There is a lot to discover in Portugal, so at least a two week travel time would let you explore the most attractive spots.
Documents you need to drive in Portugal
You will require an EU valid license and International Driver Permit to drive in Portugal. Always carry the vehicle registration documents, third party insurance papers, your passport, driver permit, and license while driving.
Make sure that you are carrying the requisite car tools like spare bulbs, wheel, reflective warning triangle, etc. Also, driving is on the right side of the road. You will come across some roads with tolls, so ensure that your rented car has an Emovis tag. This tag will let you pay your motorway toll without stopping at the toll plazas.
Driving in Portugal
Driving in Portugal is easy as most of the roads are well-maintained. However, some villages on hills will have narrow roads. So, it is advisable to park your vehicle outside and explore on foot. You should be at least 18 years old, and should never drink and drive. Seatbelts are compulsory and it is illegal to overtake on the right in free-flowing traffic. Using headphones is illegal and you can use your phone only with hand-free system. In case of an accident, call 112.
Always carry a road map and GPS so that you reach your destination safely. Keep an eye on the traffic signs that are located on the side or top of the road. Follow them accurately so that the traffic can proceed safely and smoothly.
The national speed limits are 50km/h in residential areas, 90km/h on rural areas, and 120 km/h on highways. However, if the weather conditions are bad, then you should reduce your speed considerably. Road surfaces are much smoother in bad weather conditions like rain so the tires have lesser grip. At nights, many roads are not very well lit, so it is better to avoid driving in the dark.
Moreover, you may find it difficult to park your vehicle in some popular tourist destinations like Lisbon and Porto. The parking lots available are in limited quantities and are very expensive. It is advisable to have a short stay in these places so that you can park your car in the hotel parking area. Also, make use of public transportation to explore the interiors of such destinations.
Conclusion
A road trip to Portugal will definitely be one of the most satisfying holidays you will ever experience. So, make use of our Portugal road trip 7 days itinerary and do not forget the aforesaid driving tips, and have a wonderful time in this beautiful country.