More About Guerin Car Hire in Portimao
Whether you're looking for a compact vehicle to zip around the city, or a more luxurious ride for a road trip along the Algarve, Guerin Car Hire in Portimao has you covered. Offering top-notch customer service, competitive pricing, and flexible hours, Guerin has established itself as one of the leading providers of cheap car rentals in the region.
Location
Conveniently located in the heart of Portimao, Guerin Car Hire offers easy access to both the city center and the surrounding areas. Whether you're here for business or pleasure, you can start your journey directly after collecting your car rental from Guerin's well-situated branch.
Fleet
Guerin Car Hire in Portimao offers a broad range of vehicles to cater to various preferences and needs. From compact cars, perfect for navigating narrow city streets, to spacious SUVs suitable for family trips, Guerin has it all. If you're after a bit of luxury, check out their selection of premium sedans that offer comfort and style.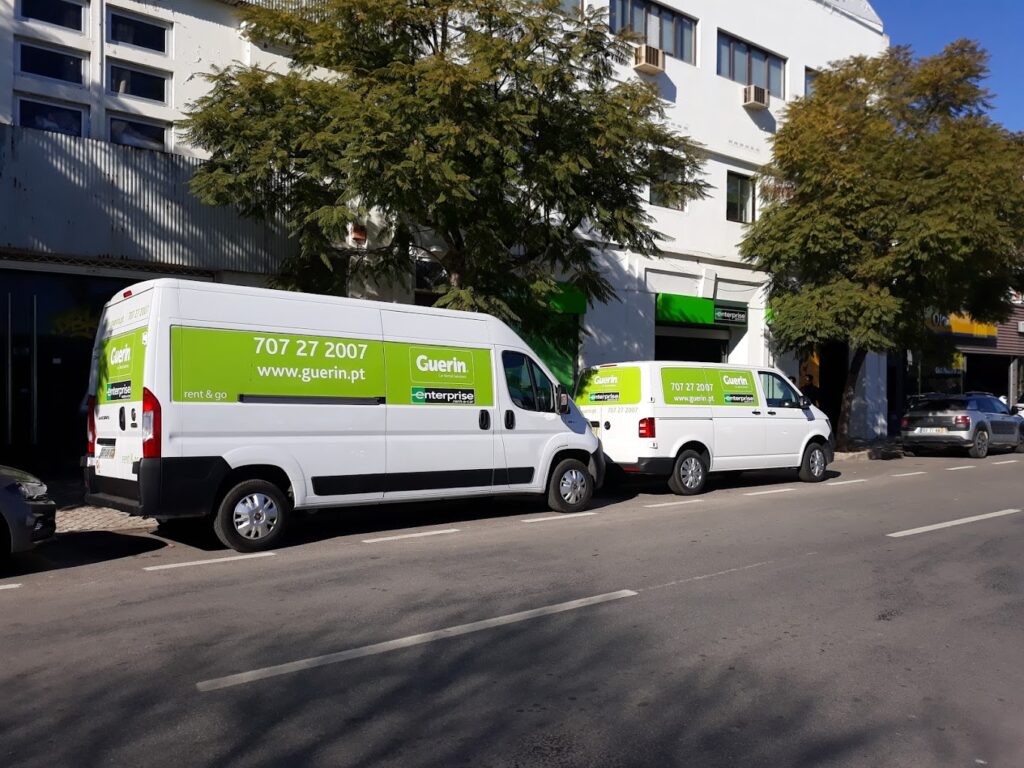 Customer Service
Known for their exceptional customer service, the staff at Guerin Car Hire are well-equipped to help you find the perfect vehicle for your needs. They'll walk you through the rental process, answer any questions you may have, and ensure you're comfortable with your car before you set off.
Pricing
If you're looking for cheap car hire in Portimao, Guerin Car Hire has you covered. They offer competitive pricing without compromising on quality. With various options available, you can find something to fit your budget.
Working Hours
Guerin Car Hire in Portimao operates seven days a week, allowing you to pick up and drop off your vehicle at a time that suits your schedule. They understand that flexibility is key when traveling, so they strive to accommodate your needs.
Frequently Asked Questions
What types of vehicles can I rent from Guerin Car Hire in Portimao?
Guerin Car Hire in Portimao offers a wide range of vehicles to suit all types of needs and preferences. The available fleet includes economy cars, SUVs, luxury vehicles, and vans. They offer models from top manufacturers like Volkswagen, Mercedes-Benz, and Peugeot.
What are the working hours of Guerin Car Hire in Portimao?
Guerin Car Hire in Portimao operates from 8:00 am to 8:00 pm from Monday to Sunday. However, the timings may vary during holidays and peak seasons, so it's recommended to check the official website or contact the customer service for the most accurate information.
How do the prices of Guerin Car Hire in Portimao compare with other car rental services?
Guerin Car Hire in Portimao is known for its competitive pricing. The exact cost of rental depends on factors like the type of vehicle, rental duration, season, and additional services requested. For more precise pricing information, you can visit Guerin Car Hire's official website or compare it with other car rental services in Portimao.
Conclusion
While exploring Portimao with your rental car, you may want to visit other parts of Portugal as well. If you're planning to continue your journey in Lisbon, consider checking out Thrifty in Lisbon for their great deals. For those headed to the Madeira Islands, Millioncarhire in Madeira offers convenient and affordable options.
Overall, Guerin Car Hire in Portimao provides affordable, reliable, and quality car rental services, ensuring a smooth and memorable journey through Portugal's stunning Algarve region.