Discover the beauty of Portugal's southern coast with an Albufeira road trip. With stunning beaches, charming towns, and a rich cultural history, Albufeira is the perfect destination for your next adventure. Renting a car is an excellent way to explore the region's top attractions at your own pace. Here are some must-see stops to include on your Albufeira road trip.
1. Old Town Albufeira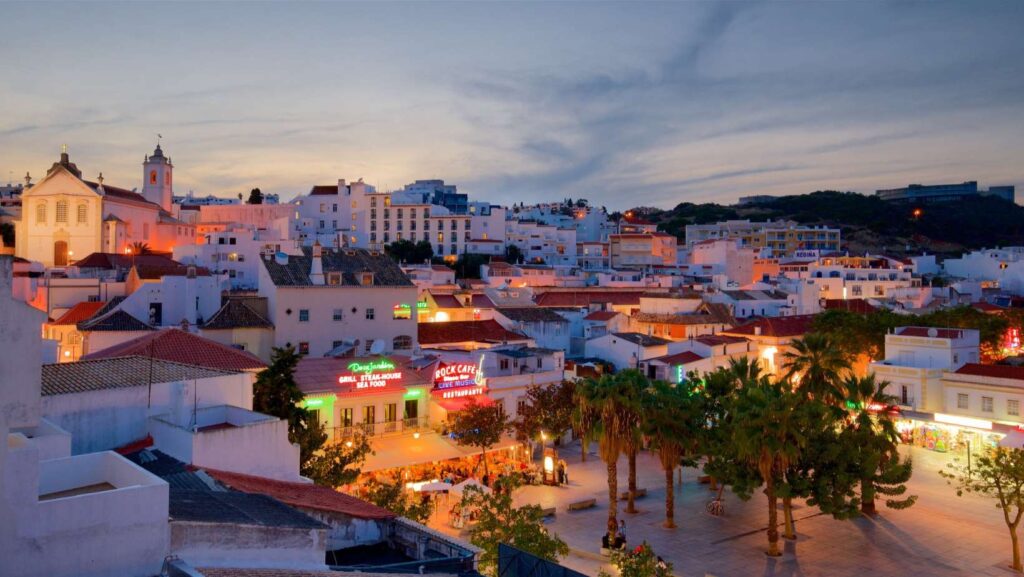 Start your journey by exploring the cobblestone streets of Albufeira's Old Town. This historic area is filled with charming white buildings, vibrant bars, and restaurants. Don't forget to visit the picturesque Pescadores Beach nearby.
2. Praia da Marinha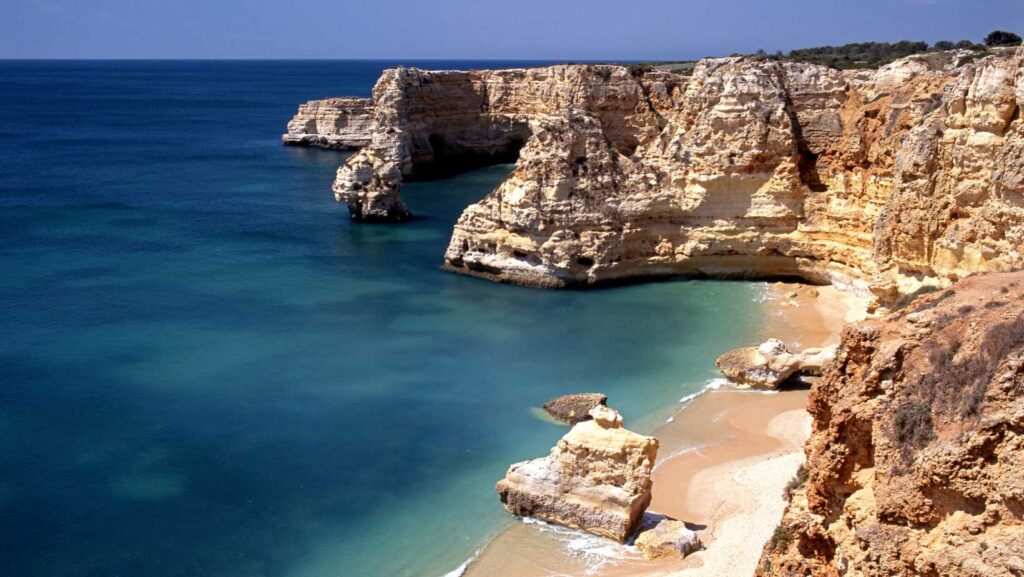 Next, head to Praia da Marinha, one of the Algarve's most iconic beaches. The stunning cliffs, golden sands, and crystal-clear waters make this a must-visit destination. Plan your day trip with our guide to the Algarve's best beaches.
3. Silves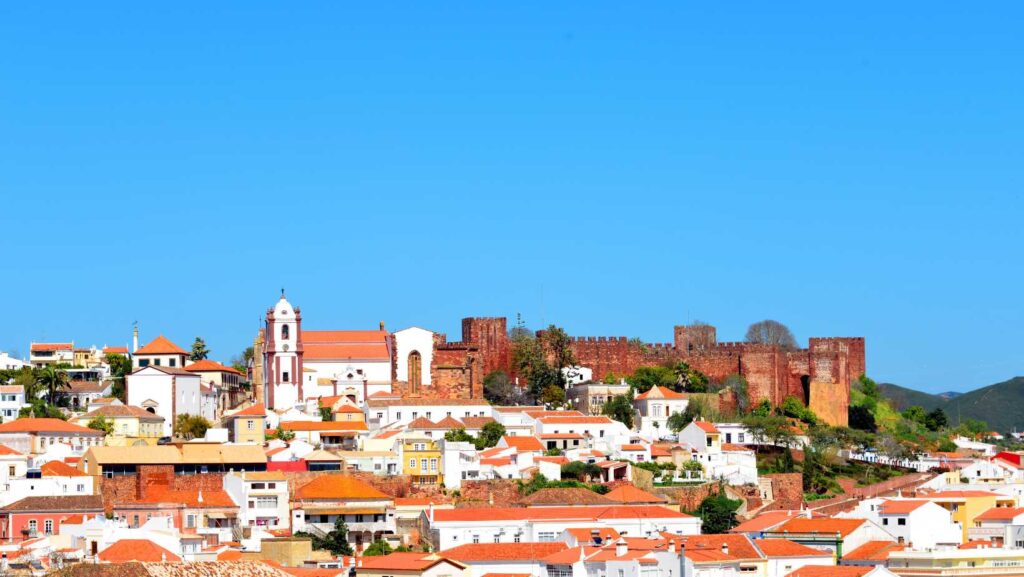 Travel back in time with a visit to the charming town of Silves. Explore the impressive Moorish castle, the Gothic cathedral, and wander through the town's narrow streets. Silves is an excellent destination for history buffs and those looking to escape the tourist crowds.
4. Ria Formosa Natural Park
Nature lovers should include the Ria Formosa Natural Park on their Albufeira road trip itinerary. This unique coastal lagoon system is home to a diverse range of wildlife, including flamingos, chameleons, and many bird species. Take a guided boat tour or explore the park's walking trails to fully appreciate the area's natural beauty.
5. Lagos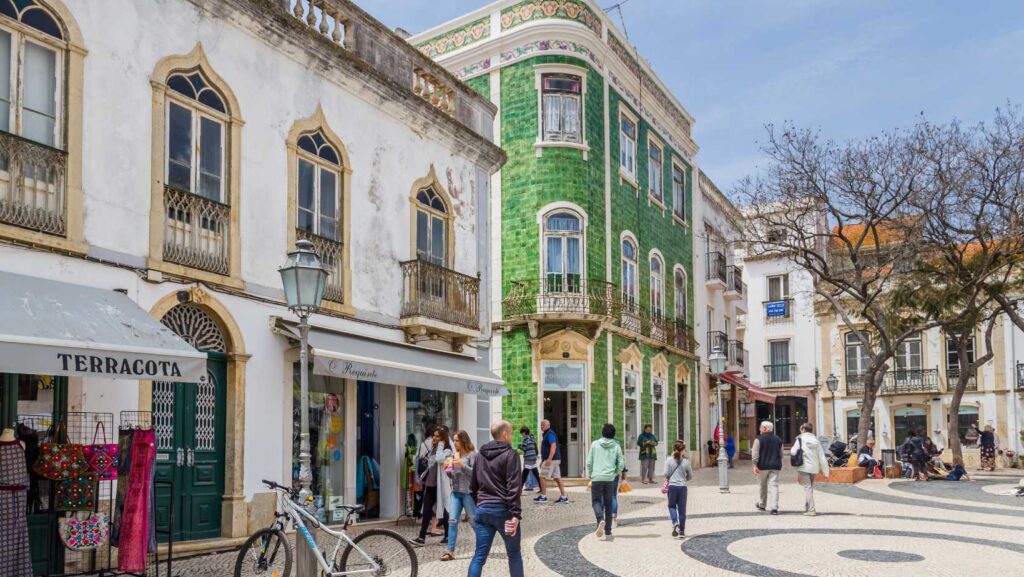 The historic town of Lagos is another must-see destination on your Albufeira road trip. Wander through the charming streets, visit the historic churches, and take in the stunning sea views. Don't forget to stop by the famous Ponta da Piedade for breathtaking views of the Algarve's dramatic coastline.
Before you embark on your Albufeira road trip, it's essential to understand the local car hire fuel policies to avoid any unexpected charges. We also recommend familiarizing yourself with driving tips and regulations in the Algarve for a safe and enjoyable journey.
To make your Albufeira road trip even more memorable, consider luxury car hire options for a touch of elegance and comfort. If you're on a budget, don't worry – there are plenty of cheap car hire options in Albufeira to suit every traveler.
Frequently Asked Questions
What type of vehicle should I consider for my Albufeira road trip?
Depending on your preferences and budget, you can choose from a range of car rental options, including luxury and budget-friendly options.
Are there any restaurants or dining options to explore during the Albufeira road trip?
Yes, the Albufeira region offers a variety of restaurants and dining options, featuring local cuisine and international fare. Make sure to research and plan your meals ahead of time for the best experience.
Can I make any day trips from Cascais by car during my Albufeira road trip?
Yes, there are various day trips from Cascais that you can explore by car, such as visiting nearby towns, beaches, and attractions. Research your options and plan your itinerary accordingly.
What should I know about car rental insurance in the Algarve region?
Familiarize yourself with car rental insurance options in the region by researching different providers and policies. Make sure you understand what is covered and any additional costs before you rent a car.
Are there any specific driving tips or regulations I should be aware of when renting a car for my Albufeira road trip?
Yes, make sure to research driving tips and regulations for driving in the Algarve region. This can include understanding local traffic laws, speed limits, and any other important information to ensure a safe and enjoyable road trip.
Conclusion
With so many incredible sights to see and experiences to enjoy, an Albufeira road trip is the perfect way to explore the stunning Algarve region. Plan your itinerary, rent a car, and get ready for the adventure of a lifetime.