More About SADORENT Car Hire in Lisbon
When planning a trip to Lisbon, having a reliable mode of transportation is crucial to explore the city to its fullest. This is where SADORENT Car Hire in Lisbon comes into play, offering a broad spectrum of vehicles to match every travel need and budget.
Location
Strategically located at Lisbon International Airport, SADORENT allows you to kickstart your Lisbon journey right from the moment you land. No more grappling with public transport or expensive cab rides. Instead, you can conveniently pick up your rental car from the airport and be on your way.
Variety of Vehicles
Whether you need a compact car for easy city navigation, a spacious SUV for a family outing, or a luxury car for a business trip, SADORENT's extensive fleet has you covered. Every vehicle is maintained to the highest standards, ensuring your safety and comfort throughout the trip.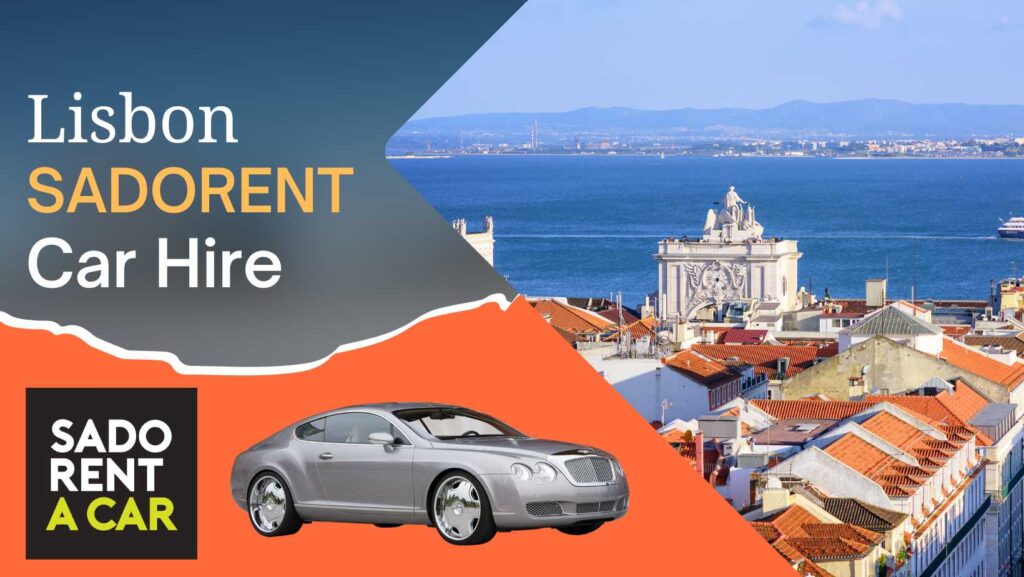 Customer Service
At SADORENT, excellent customer service is paramount. The multilingual and professional staff are committed to providing a hassle-free car hire experience, from booking to return. The team is always on hand to assist with any inquiries or concerns you might have during your rental period.
Competitive Pricing
Budget-friendly, SADORENT offers a variety of affordable car rental options, making it a popular choice for travelers seeking a cost-effective way to navigate Lisbon. The pricing is transparent with no hidden charges, ensuring you can plan your travel budget effectively.
Working Hours
SADORENT Car Hire in Lisbon operates 24/7. This round-the-clock service means you can pick up or drop off your vehicle at any time, adding convenience to your travel schedule.
SADORENT Car Hire Services in Lisbon
Travelers touching down at Lisbon International Airport are presented with a variety of car rental options, among which SADORENT stands out. To guarantee your vehicle of choice, we advise booking in advance. Upon arrival, SADORENT customers are met at the Meeting Point, situated near the Vodafone shop and Exit 4 in the arrivals hall. A SADORENT representative will then guide you to a shuttle bus, which transports you to the nearby car hire location.
Essential Information When Hiring a Vehicle from SADORENT in Lisbon
The typical age requirement to hire a SADORENT vehicle is 25 years, and the driver must have held their license for a minimum of one year before the rental period. However, exceptions can be made at SADORENT's discretion. Some vehicle types require the driver to be at least 30 years old and to have held their license for at least three years. In any case, the driver's license must remain valid for the duration of the rental.
Extra drivers can be authorized to drive the hired vehicle as long as they meet the same criteria as the primary driver. All drivers must be named in the rental agreement. Up to two additional drivers are generally allowed, subject to a daily surcharge.
Returning Your SADORENT Vehicle at Lisbon Airport
At the end of your rental period, please return your vehicle to the same location from where it was collected. SADORENT's shuttle service will then take you back to the airport. We kindly remind you to remove all personal belongings from the vehicle before returning it. Remember, a quick review of SADORENT's policies can ensure a smooth and enjoyable car rental experience in Lisbon
Frequently Asked Questions
Where is SADORENT Car Hire located in Lisbon?
SADORENT Car Hire is strategically located at Lisbon International Airport, allowing you to conveniently pick up your rental car as soon as you land in the city.
What types of vehicles does SADORENT Car Hire offer?
SADORENT offers a broad variety of vehicles to suit all travel needs and budgets. This includes compact cars for city navigation, spacious SUVs for family trips, and luxury cars for business travel.
What are the working hours of SADORENT Car Hire in Lisbon?
SADORENT Car Hire operates 24/7, enabling you to pick up or drop off your vehicle at any time that suits your travel schedule.
Conclusion
Choosing a car hire service that provides value, quality, and flexibility is key to an enjoyable trip. In this regard, SADORENT stands out as a top choice. If you're looking for other options, check out Key'n Go in Lisbon and Enterprise in Lisbon to ensure you find the perfect car hire for your needs.
Remember, planning your travel well and selecting the right car rental service can transform your Lisbon trip from ordinary to extraordinary. Happy travels!