More About Centauro Car Hire in Lisbon
If you're planning a visit to Lisbon and need a reliable vehicle for your stay, consider choosing Centauro Car Hire. As a well-established car rental agency, Centauro offers a wide range of options to suit every traveler's needs, from compact city cars to family-sized vehicles.
Location
Centauro Car Hire is conveniently located at Lisbon Airport, offering seamless pick-up and drop-off service for arriving and departing travelers. Its location within the airport terminal makes it an excellent choice for those who want to start their journey immediately after landing.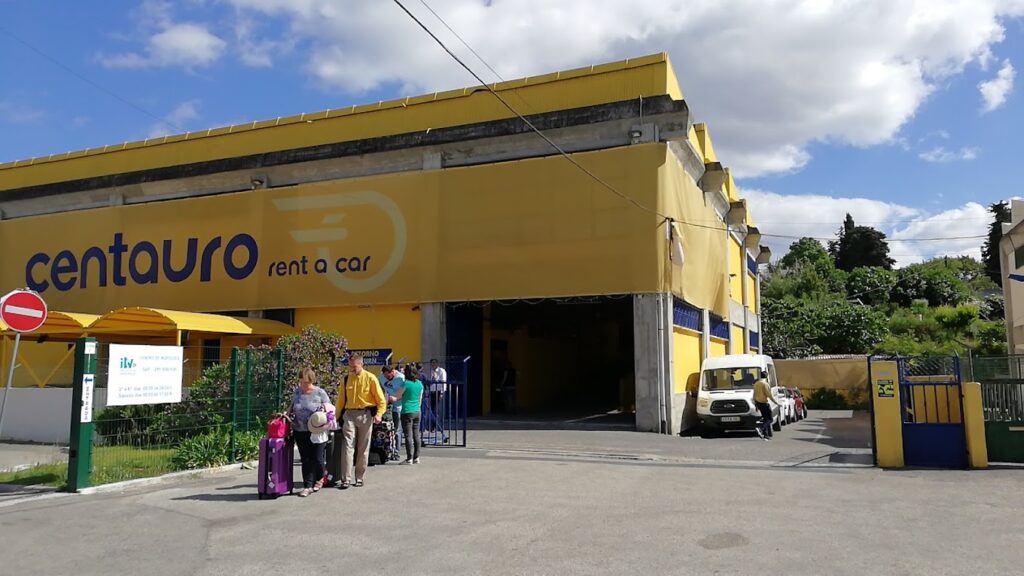 Vehicles
The range of vehicles available at Centauro is extensive. Whether you're looking for a cheap car hire for city driving or a larger vehicle for a family trip, Centauro has you covered. You'll find everything from economical hatchbacks to comfortable sedans and spacious SUVs. They also offer luxury vehicles for those looking for something a little more special.
Customer Service
Centauro prides itself on its high-quality customer service. The staff is multilingual and ready to assist you with your car hire needs. They can provide you with essential local information, help with navigation, or answer any questions you have about driving in Lisbon.
Pricing
Centauro Car Hire offers competitive pricing, making it a great option for cheap car rentals in Lisbon. Prices vary based on the type of vehicle you choose and the length of your rental period. Discounts and special offers are also available periodically, so it's worth checking their website or contacting the team directly for the latest deals.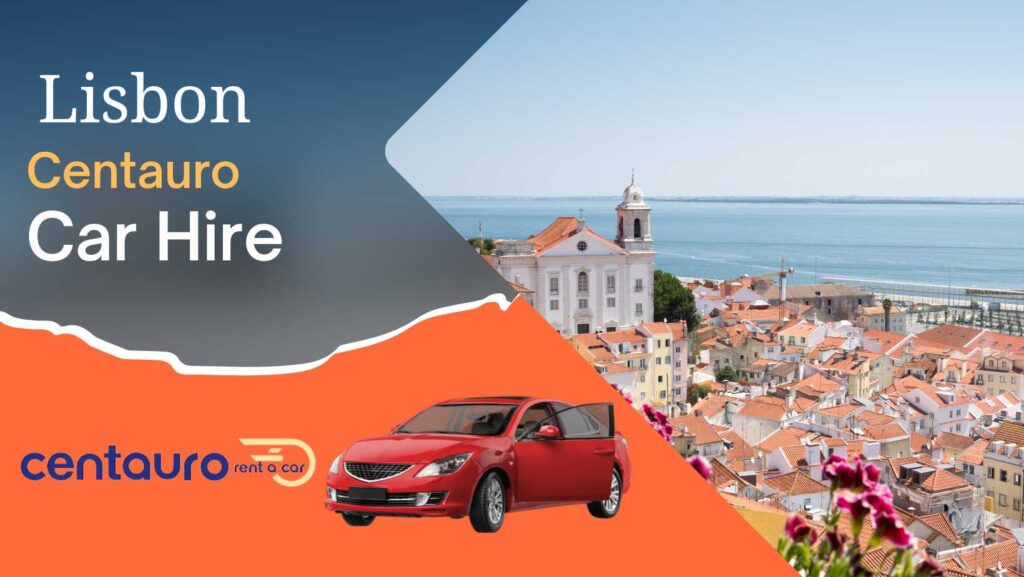 Working Hours
Centauro Car Hire in Lisbon operates 24/7, meaning you can pick up or drop off your rental car at any time that suits you. This is especially beneficial for those with late-night or early-morning flights.
Centauro Car Hire Services at Lisbon Airport
If you are looking to secure a rental car during your stay in Portugal, Centauro Car Hire at Lisbon Airport has you covered. For the convenience of their customers, Centauro has established a meeting point in the arrivals hall, adjacent to the Vodafone shop. From here, a Centauro representative will guide customers to the shuttle bus, which facilitates a swift transfer to the Centauro office location. It's important to remember to collect your luggage from the baggage claim area prior to proceeding to the meeting point.
When renting a vehicle from Centauro, it's recommended to inspect the car thoroughly for any pre-existing damages, both inside and out, before embarking on your journey. In case you find any damage that is not already documented in the rental agreement, ensure that the Centauro representative makes note of it and signs it off before you depart.
Portuguese law mandates that all drivers and passengers must wear seat belts when the vehicle is in motion. Additionally, drivers are permitted to use their mobile phones while driving only if they are in hands-free mode. Carrying your driver's license while operating the vehicle is also a legal requirement in Portugal.
When it's time to return your rental car, the Centauro representative will provide clear instructions regarding where and how to return the vehicle in accordance with the rental conditions. This ensures a smooth transition at the end of your car hire period, allowing you to focus on making the most of your time in Lisbon.
Frequently Asked Questions
Where is Centauro Car Hire located in Lisbon?
Centauro Car Hire is conveniently located at Lisbon Airport, allowing travelers to pick up or drop off their rental car as soon as they arrive or before they depart.
What types of vehicles does Centauro Car Hire offer?
Centauro Car Hire offers a wide range of vehicles to cater to different traveler needs. You can find everything from compact cars and comfortable sedans to spacious SUVs and luxury vehicles.
What are the working hours of Centauro Car Hire in Lisbon?
Centauro Car Hire in Lisbon operates 24/7, so you can pick up or drop off your rental car at any time that suits your schedule.
Conclusion
While Centauro is a great choice, there are also other reliable car hire services available in Lisbon. For instance, if you're considering other options, you might want to check out car hire services such as BravaCar, Dollar, or Firefly, each offering their own unique advantages and services.
Wherever you choose to rent your vehicle in Lisbon, remember to review the terms and conditions of your car hire agreement, understand the fuel policy, and familiarize yourself with local driving laws for a safe and enjoyable journey.