More About Cael Car Hire in Lisbon
Whether you're visiting Lisbon for business or leisure, there's no better way to get around than with your own set of wheels. Cael Car Hire is a trusted and reputable car rental service providing an array of comfortable and reliable vehicles at competitive prices. It's the perfect solution for those seeking cheap car rentals without sacrificing quality or comfort.
Location
Cael Car Hire is conveniently located in the heart of Lisbon, making it easily accessible from any part of the city. Its central location provides customers with a quick and easy pickup, whether you've just landed at the airport or are staying downtown.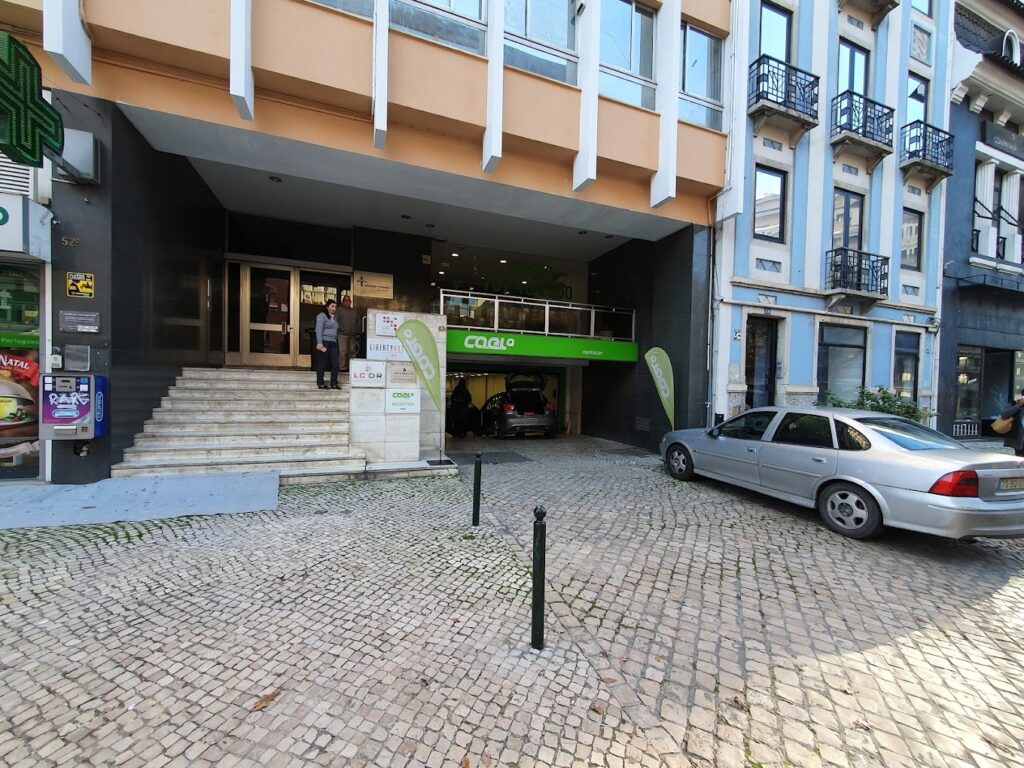 Range of Vehicles
Cael Car Hire boasts a diverse range of vehicles to suit all needs and preferences. Whether you're looking for a compact car for city driving, an SUV for a family outing, or a luxury vehicle to travel in style, Cael Car Hire has it all. Their fleet is well-maintained and regularly updated, ensuring your ride is always smooth and comfortable.
Customer Service
Customer satisfaction is a top priority at Cael Car Hire. Their friendly and knowledgeable team is always ready to assist, providing personalised service to each customer. From helping you select the best vehicle for your needs to offering local driving tips, their goal is to make your car rental experience as smooth and enjoyable as possible.
Pricing
Cael Car Hire is committed to providing value for money. They offer competitive pricing on all their vehicles and often have promotions and discounts, making them a top choice for affordable car rental in Lisbon.
Working Hours
Cael Car Hire operates seven days a week to meet your car hire needs. Their flexible working hours ensure you can pick up and drop off your vehicle at a time that suits your schedule.
Cael Car Hire Services in Lisbon Airport
When you arrive in Lisbon, your journey doesn't have to end at the airport. With Cael Car Hire, you have the freedom to explore the city at your own pace. Cael offers a representative to meet their clients right in the arrivals hall, ensuring a seamless transition from air to land travel. The meeting point is conveniently located next to the Vodafone kiosk in the arrivals hall.
Remember, while enjoying the beautiful sights of Lisbon, Portugal's driving laws require all drivers and passengers to have their seatbelts fastened whenever the vehicle is in motion. Moreover, drivers must always carry a valid driver's license.
Before you set off in your chosen vehicle, Cael Car Hire recommends you thoroughly inspect the car for any pre-existing damages that haven't been noted in the rental agreement. If you discover any discrepancies, ensure they're documented and signed off by a Cael representative. This will protect you from being unfairly charged for damages at the end of your rental period.
When traveling with children, please consult with our representative about Portugal's specific laws regarding child seating, as these are determined by the child's age and height.
When it's time to return your vehicle, follow the instructions provided by Cael Car Hire. Ensure to remove all personal belongings from the vehicle prior to drop-off to ensure nothing gets left behind. With Cael Car Hire in Lisbon, your convenience and satisfaction are our top priority.
Frequently Asked Questions
Where is Cael Car Hire located in Lisbon?
Cael Car Hire is conveniently situated in the heart of Lisbon. Its central location ensures easy accessibility, whether you're coming straight from the airport or are based in downtown Lisbon.
What types of vehicles does Cael Car Hire offer?
Cael Car Hire offers a wide variety of vehicles to cater to different needs and preferences. Their fleet includes everything from compact cars for city driving to SUVs for family outings, and even luxury vehicles for those seeking to travel in style.
What are the working hours of Cael Car Hire?
Cael Car Hire operates seven days a week. They offer flexible working hours to accommodate the pick-up and drop-off times that suit their customers' schedules best.
Conclusion
To get the most out of your Lisbon trip, consider exploring other parts of Portugal too. You might want to visit the stunning city of Porto with the help of a rental car from Cael in Porto, or enjoy the southern coastline using a car from Cael in Faro. Alternatively, if you're considering visiting the enchanting region of Alvor, Keddy in Alvor can provide you with a vehicle for that journey.
So why wait? With Cael Car Hire, exploring Lisbon and the surrounding regions has never been easier. Book your vehicle today and start your adventure.