Finding the best deals when you wish to rent a car in Madeira can seem overwhelming, with a plethora of options available. However, with a little research and understanding of how car rental companies operate, you can secure a cheap car hire that suits your needs perfectly. Here's how to compare car rental prices in Madeira effectively.
Understanding Car Rental Prices in Madeira
When comparing car rental prices in Madeira, it's essential to understand that pricing can vary based on several factors. These include the size and type of vehicle, location, season, and duration of rental. Prices also depend on whether you opt for additional services or insurance coverage. For instance, the car rental insurance in Madeira may add to your overall rental cost.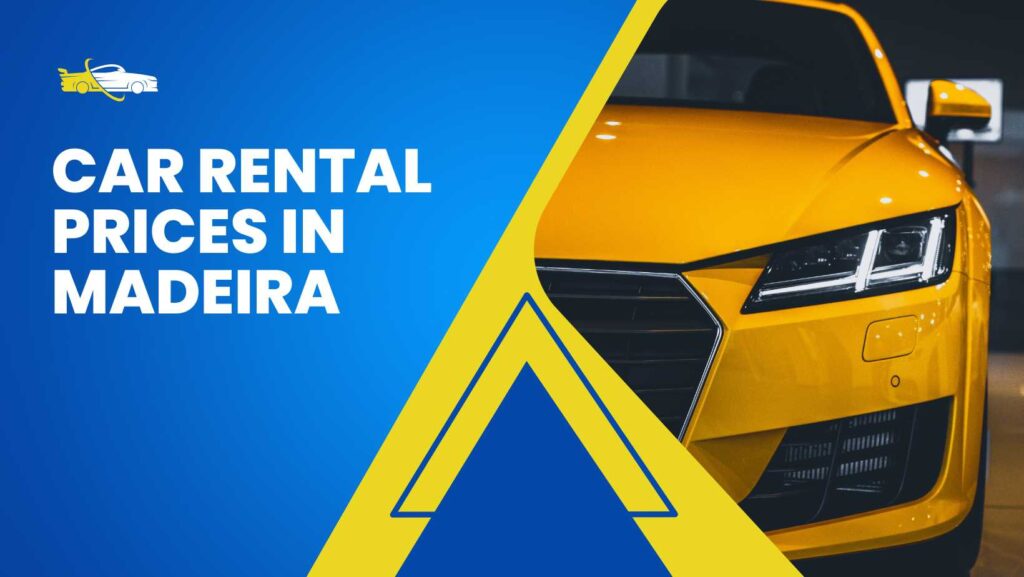 How to Compare Prices?
Check Different Car Rental Companies: Browse different Madeira car rental companies to get a sense of their pricing. This will give you a broad range of prices to compare.
Consider the Type of Car: Whether you're looking for a luxury car hire or a budget-friendly option, the type of car significantly influences the rental cost. It's crucial to choose a vehicle that suits your needs and budget.
Location and Season: Prices may vary depending on the pick-up location and the season. For instance, prices may be higher during peak tourist seasons.
Rental Duration: Typically, the longer the rental period, the lower the daily cost.
Additional Services and Insurance: Consider if you need additional services such as GPS or child seats, and if you need extra insurance coverage.
Tips to Get the Best Deals
Book in Advance: Pre-booking your car rental can often secure you a better deal than last-minute bookings.
Consider Off-Peak Travel: If possible, travel during off-peak seasons when car rental prices are generally lower.
Understand the Fuel Policy: Familiarize yourself with the car rental fuel policies in Madeira as they can impact the total cost.
Read the Fine Print: Always read the terms and conditions of the car rental agreement to avoid any unexpected costs.
Exploring Madeira by Car
Renting a car in Madeira is an excellent way to explore the island at your own pace. Madeira boasts numerous attractions that are best enjoyed by car. Some of the notable Madeira attractions include the dramatic cliffs of Cabo Girão, the charming town of Funchal, and the lush Laurisilva Forest.
Price Comparison Of Popular Car Rental Companies in Madeira
| | | | | | |
| --- | --- | --- | --- | --- | --- |
| Car Rental Company | Economy Car (Weekly Rate) | Compact Car (Weekly Rate) | Full-Size Car (Weekly Rate) | SUV (Weekly Rate) | Luxury Car (Weekly Rate) |
| Guerin | €200 | €250 | €300 | €350 | €400 |
| Sixt Rent a Car | €220 | €260 | €310 | €360 | €410 |
| Europcar | €210 | €245 | €295 | €340 | €390 |
| Avis Rent a Car | €205 | €255 | €305 | €355 | €405 |
| Hertz | €215 | €265 | €315 | €365 | €415 |
Rating source: Google reviews & Trust Pilot, Price Range: approximate prices from car rental company sites
Please keep in mind that the prices in the table above are only estimations and may not accurately represent the current rates. You should always check the websites of these car rental companies or use a car rental comparison tool to get the most accurate and up-to-date information on car rental prices in Madeira.
Frequently Asked Questions
What factors affect car rental prices in Madeira?
Several factors can influence the price of car rental in Madeira. These include the type and size of the vehicle, pick-up location, season, duration of rental, and any additional services or insurance you opt for.
How can I get the best deal when renting a car in Madeira?
Some tips for securing the best deal include booking in advance, travelling during off-peak seasons, understanding the fuel policy, and thoroughly reading the rental agreement to avoid unexpected costs.
Are prices higher for car rental during peak tourist season in Madeira?
Yes, car rental prices can be higher during peak tourist seasons due to increased demand.
Is it cheaper to rent a car for a longer duration in Madeira?
Typically, the daily cost of car rental decreases with a longer rental period. However, this may vary depending on the car rental company's policies.
What are some of the top attractions in Madeira that are best explored by car?
Some of the notable attractions in Madeira include the dramatic cliffs of Cabo Girão, the charming town of Funchal, and the lush Laurisilva Forest. Renting a car allows you to explore these sites at your own pace.
Conclusion
Remember, when you compare car rental prices in Madeira, it's not just about finding the cheapest option. It's about securing the best value for your money. So, consider all factors including the type of car, rental duration, included services, and driving tips for Madeira car rentals before making your decision. Happy travels!