More About Dollar Car Hire in Madeira
Discovering the beautiful island of Madeira is a breeze when you choose Dollar Car Hire for your rental needs. Known for its outstanding customer service, competitive pricing, and extensive range of vehicles, Dollar Car Hire has become a popular choice for visitors to Madeira. This article will outline the location, available vehicles, customer service, pricing, and working hours of Dollar Car Hire in Madeira.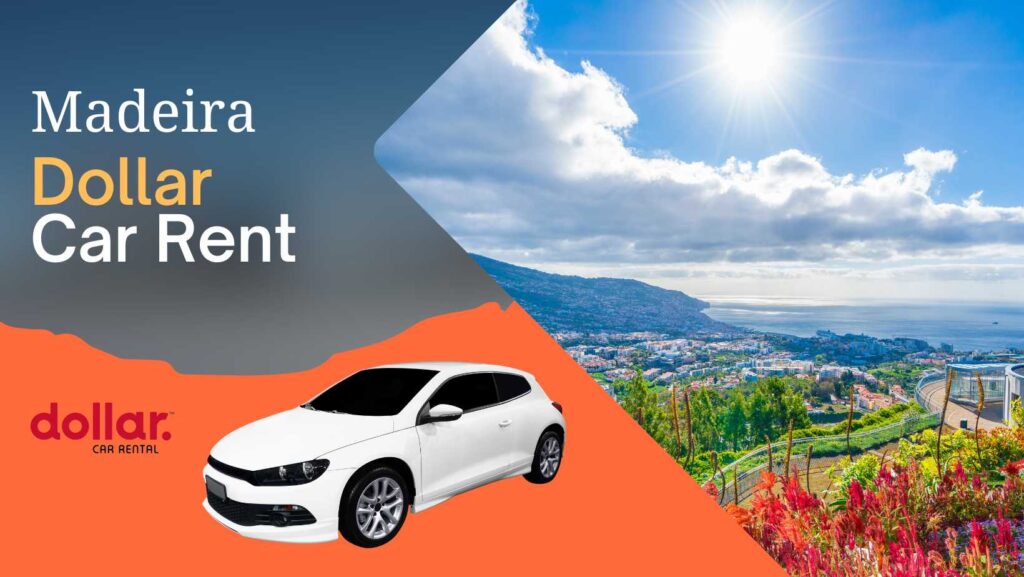 Location
Dollar Car Hire is conveniently located at Madeira Airport (FNC), allowing travelers to pick up their rental car immediately upon arrival. With its proximity to the airport, Dollar Car Hire ensures that exploring Madeira is as seamless as possible.
Vehicles
Dollar Car Hire offers an extensive selection of vehicles to suit every traveler's needs. Whether you're looking for a compact car for easy parking in Funchal or a spacious SUV to comfortably navigate the island's winding roads, Dollar Car Hire has you covered. Their fleet includes economy cars, family-sized vehicles, luxury sedans, and even convertible models for those looking to soak up the Madeiran sun.
Customer Service
At Dollar Car Hire, customer satisfaction is a top priority. The company's friendly and knowledgeable staff are available to assist with any questions or concerns throughout the rental process. Additionally, Dollar Car Hire offers various optional services and extras, such as GPS navigation and child seats, to ensure a comfortable and enjoyable experience while exploring Madeira.
Pricing
Dollar Car Hire is known for its competitive pricing, ensuring that travelers can find a rental car that fits their budget. Prices vary depending on the vehicle type, rental duration, and additional services requested. To secure the best rates, consider booking your rental car in advance and taking advantage of any available promotions or discounts.
Working Hours
Dollar Car Hire operates during standard business hours, typically from 7:00 AM to 11:00 PM daily. However, it's always recommended to check the exact working hours for your rental period to ensure a smooth pick-up and drop-off experience.
Frequently Asked Questions
What is the location of Dollar Car Hire in Madeira?
Dollar Car Hire is conveniently located at Madeira Airport (Funchal), allowing easy access to travelers arriving on the island. Can you provide more information on how to find their office at the airport?
What types of vehicles does Dollar Car Hire offer in Madeira?
Dollar Car Hire offers a variety of vehicles to cater to different customer needs, including compact cars, sedans, and SUVs. What are the specific models available, and do they have any special offers or promotions?
What are the working hours of Dollar Car Hire in Madeira, and how is their customer service?
Could you provide the specific operating hours for Dollar Car Hire in Madeira? Additionally, how does their customer service compare to other car rental companies in the area?
Conclusion
Madeira offers a wealth of car rental options, and Dollar Car Hire is just one of the many choices available. If you're interested in comparing other car hire companies, consider exploring options like Avis in Madeira, Hertz in Madeira, or Centauro in Madeira to find the perfect rental car for your visit.