More About Alamo Car Hire in Madeira
Located off the northwest coast of Africa, Madeira is a stunning Portuguese archipelago renowned for its breathtaking natural landscapes. To fully explore this gem, consider Alamo Car Hire in Madeira for your transportation needs.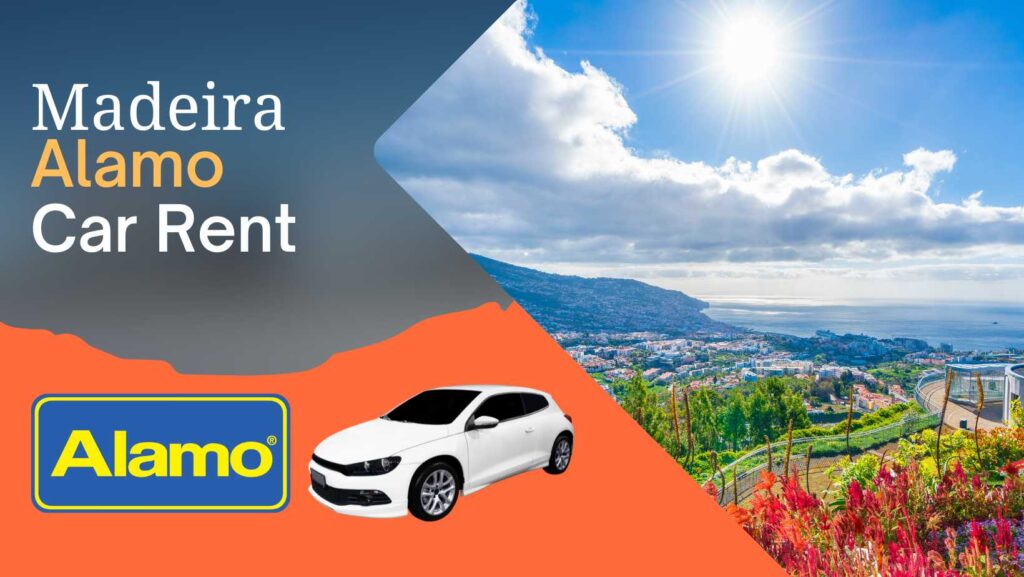 Location
Alamo Car Hire is conveniently located at Madeira Airport (FNC), making it an easy choice for travelers arriving by plane. You can easily pick up your rental car upon arrival and start your island adventure straight away.
Vehicle Selection
Alamo Car Hire in Madeira offers a wide range of vehicles to suit your needs. Whether you're looking for a compact car for city driving, a larger vehicle for family trips, or a luxury car to enjoy the island in style, Alamo has you covered. The company maintains a fleet of well-maintained vehicles from trusted manufacturers, ensuring your comfort and safety on the road.
Customer Service
Customer satisfaction is at the heart of Alamo's operations. Known for their friendly and professional staff, Alamo ensures a seamless car rental experience from start to finish. Whether you have questions about your reservation or need advice on the best vehicle for your needs, the team at Alamo is always ready to assist.
Pricing
Alamo offers competitive pricing on all car rentals. Prices vary based on the type of vehicle, rental duration, and season, so it's best to check their website or contact their customer service for the most accurate quote. Be sure to book in advance, particularly during peak tourist seasons, to secure the best deals.
Working Hours
Alamo Car Hire in Madeira operates from Monday to Sunday, ensuring you can pick up or return your rental car at a time that suits your schedule. It's always a good idea to confirm the exact opening hours with the company, especially if you plan to pick up or drop off your car outside of regular business hours.
In addition to Alamo, Madeira hosts several other reputable car hire companies. If you're looking for alternatives, consider Hertz in Madeira or Avis in Madeira. Both offer a wide range of vehicles and are known for their excellent customer service.
Why choose Alamo Car Hire at Madeira Airport with Auto-jardim.com?
At Auto-jardim.com, we provide you with the ability to compare all available offers and identify the best Alamo car hire options at Madeira Airport and other locations. Our enduring partnership with Alamo enables our customers to benefit from affordable prices, paving the way for a budget-friendly road trip.
Identifying the ideal Alamo hire car at Madeira Airport, Portugal is effortless with our advanced search engine equipped with smart filters. This tool allows you to incorporate all your preferences, thereby speeding up the process of finding the perfect fit. Moreover, our platform broadens your booking possibilities, offering you additional advantages.
Among these benefits is the option to purchase excess insurance for your Alamo car hire at Madeira Airport. This insurance costs 30-60% less than standard coverage and serves as an excellent alternative. Dependable support is another reason to hire a car at Madeira Airport through our website. You can always rely on our highly skilled assistance if any unexpected issues arise. All of these reasons make Auto-jardim.com the optimal choice to maximize all the advantages of Alamo car hire at Madeira Airport.
Car hire drop-off process The average waiting time is 14 minutes Alamo Car Hire at Madeira Airport Our website provides you with the best Alamo car hire deals at Madeira Airport, Portugal, categorised into different classes and groups. Regardless of whether it's a family vacation, a couple's retreat, or a business trip, you can rest assured that you will find a vehicle that fits your needs and budget.
We offer a diverse range of options for Alamo car hire at Madeira Airport, including economy, compact, mid-size, SUV, full-size, luxury, and premium cars, as well as exotic vehicles and passenger vans and minivans. Our filters allow you to sort the cars by specific groups, enabling you to swiftly select exactly what you need.
If you haven't located the desired Alamo hire car at Madeira Airport, consider checking nearby city downtown locations or airports. This approach will provide you with even more flexibility when choosing a vehicle for your trip.
Frequently Asked Questions
What types of vehicles does Alamo Car Hire in Madeira offer?
Alamo Car Hire in Madeira offers a wide range of vehicles to suit different travel needs. From compact cars for city travel to spacious SUVs for family trips, and even luxury vehicles for a more premium experience.
How is the customer service at Alamo Car Hire in Madeira?
Alamo Car Hire in Madeira is known for its excellent customer service. The staff is friendly, knowledgeable, and ready to assist with any inquiries or issues that may arise during the rental process.
How does the pricing at Alamo Car Hire in Madeira compare to other car rental services in the area?
Conclusion
For a more local experience, try Bravacar in Madeira. They have a variety of vehicles and offer competitive prices, ensuring you get a great deal on your cheap car hire.
Overall, whether you're a solo traveler, a couple, or a family, Alamo Car Hire in Madeira offers a convenient, affordable, and reliable solution for your transportation needs on the island. Start your adventure today!