More About Budget Car Hire in Madeira
Budget Car Hire is one of the most reliable and affordable car rental companies in Madeira, an autonomous region of Portugal known for its idyllic landscapes and mild climate. Whether you're visiting Madeira for leisure or business, Budget Car Hire offers a wide selection of vehicles to meet your needs.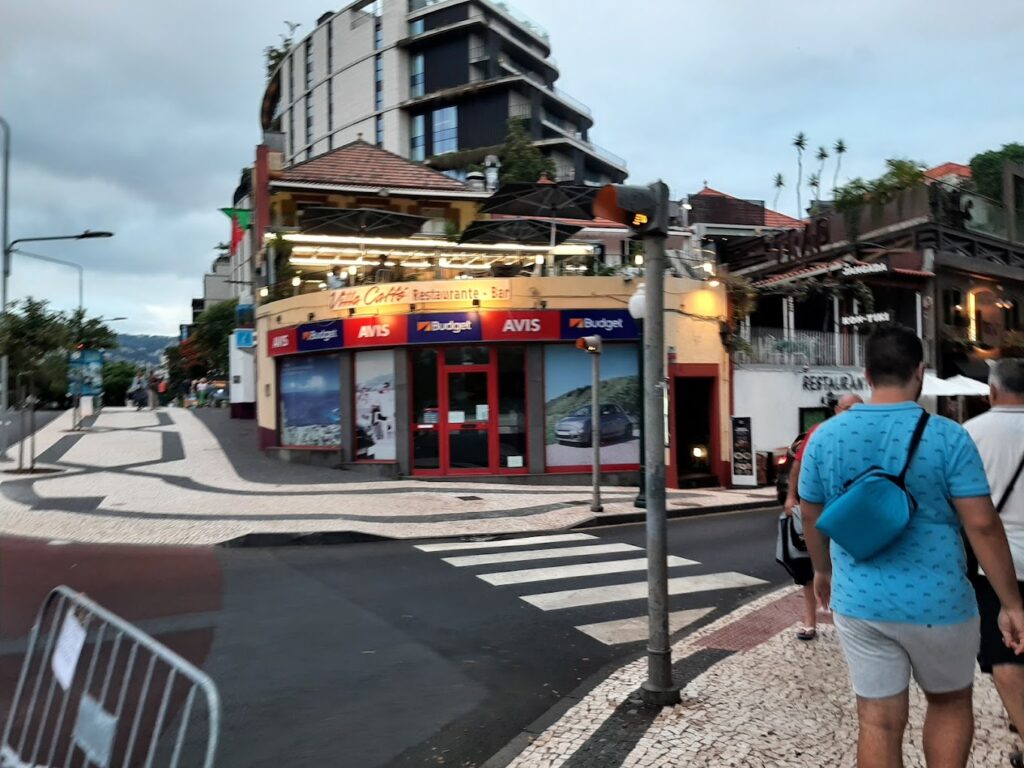 Location
Budget Car Hire is conveniently located in Funchal, Madeira's capital city. This location provides easy access to the island's main attractions and facilities. Whether you're planning to explore the historic city center, visit the beautiful gardens, or embark on a scenic drive along the coast, Budget Car Hire in Funchal is your starting point.
Fleet of Vehicles
Budget Car Hire boasts a diverse fleet of vehicles, ranging from compact cars for city driving to larger, comfortable vehicles suitable for family travel. They also offer luxury vehicles for those seeking a premium driving experience. Whether you're on a budget or looking to splurge, you can find a car that fits your preferences and needs.
Customer Service
Customer service is a top priority at Budget Car Hire. The friendly and knowledgeable staff is available to assist you with all your car hire needs. From helping you choose the right vehicle to providing information about driving in Madeira, you can expect excellent service from the moment you make your reservation until you return your rental car.
Pricing
Budget Car Hire offers competitive pricing, making it an affordable option for car rental in Madeira. Prices vary depending on the type of car, rental period, and season. It's always a good idea to book in advance to secure the best rates.
Working Hours
Budget Car Hire in Madeira operates seven days a week, providing flexibility for pickup and drop-off times. The hours of operation are typically from early morning until late evening. However, it is always recommended to check the specific hours when making your reservation.
Why choose Budget Car Hire in Madeira, Funchal, Portugal through Auto-Jardim.com?
At Auto-Jardim.com, we offer a platform where you can compare all available offers and secure the most advantageous deal with Budget Car Hire in Madeira, Funchal, Portugal, and other locations. Our enduring partnership with Budget enables us to provide our customers with affordable prices, setting the stage for a cost-effective road adventure.
Finding the perfect Budget rental car in Madeira, Funchal, Portugal is a breeze with our intelligent search engine and smart filters. These tools take into account all your specifications, delivering the desired results swiftly. Moreover, we offer expanded booking options and additional benefits.
One such benefit is the option to purchase excess insurance for your Budget car rental in Madeira, Funchal, Portugal. This alternative coverage costs 30-60% less than the standard insurance and provides an excellent safety net. Additionally, our reliable support ensures you can always count on professional assistance if any issues arise. This combination of factors makes Auto-Jardim.com the optimal choice for enjoying all the perks of Budget Car Hire in Madeira, Funchal, Portugal.
Frequently Asked Questions
What type of vehicles does Budget Car Hire in Madeira offer?
Budget Car Hire in Madeira offers a range of vehicles to suit all customer needs, from compact cars ideal for city driving, to spacious SUVs perfect for families or groups. They also offer luxury models for those looking for a more premium car hire experience.
What are the working hours of Budget Car Hire in Madeira?
Budget Car Hire in Madeira operates from early morning to late evening. However, the exact working hours may vary depending on the specific location and date. It's recommended to check the working hours when making a booking online or directly contact the local branch for accurate information.
How does the pricing of Budget Car Hire in Madeira compare with other car rental services in the area?
Budget Car Hire is known for providing reliable service at competitive prices. The exact cost will depend on the type of car, duration of rental, and the time of year. It's advisable to compare prices with other rental services like National in Madeira and Avis in Madeira for the best deal.
Conclusion
While Budget Car Hire is a fantastic option, Madeira has a range of other car hire services. For instance, you might also consider Keyn-Go in Madeira or Dollar in Madeira for additional choices. If you're exploring other regions, Budget in Leiria is another great option. Regardless of your choice, car hire services in Madeira offer the freedom and convenience to explore this beautiful island at your own pace.