Visiting the charming town of Cascais, Portugal, offers a delightful experience with its scenic coastline, historic sites, and vibrant culture. To make the most of your trip, renting a car allows you to explore Cascais and its surrounding areas at your own pace. However, it is essential to acquaint yourself with local driving laws to ensure a safe and enjoyable journey. This comprehensive guide will delve into Cascais driving laws, car rental tips, and some must-visit attractions in the region.
Key Cascais Driving Laws to Keep in Mind
1. Drive on the right side of the road
In Portugal, including Cascais, drivers must stay on the right-hand side of the road and overtake on the left.
2. Adhere to speed limits
To ensure safety, observe the following speed limits in Cascais and the surrounding areas:
Urban areas: 50 km/h (31 mph)
Rural roads: 90 km/h (56 mph)
Expressways: 100 km/h (62 mph)
Motorways: 120 km/h (74 mph)
3. Wear seatbelts and use proper child restraints
All passengers in the vehicle must wear seatbelts. Children under 12 years old or shorter than 135 cm (4 ft 5 in) must be secured in an appropriate child restraint system.
4. Follow the legal blood alcohol limit
In Portugal, the legal blood alcohol limit is 0.05%. For novice drivers with less than three years of experience, the limit is 0.02%.
5. Avoid using mobile phones while driving
Using a mobile phone while driving is prohibited unless you use a hands-free system.
6. Obey traffic lights and signs
Pay attention to traffic lights and respect traffic signs. A yellow light indicates that you should stop if it's safe to do so.
7. Understand roundabout rules
When approaching a roundabout, give way to vehicles already in the roundabout coming from your left.
8. Be mindful of parking restrictions
Avoid parking in areas marked with yellow or red lines, which indicate parking restrictions. Blue zones designate paid parking areas.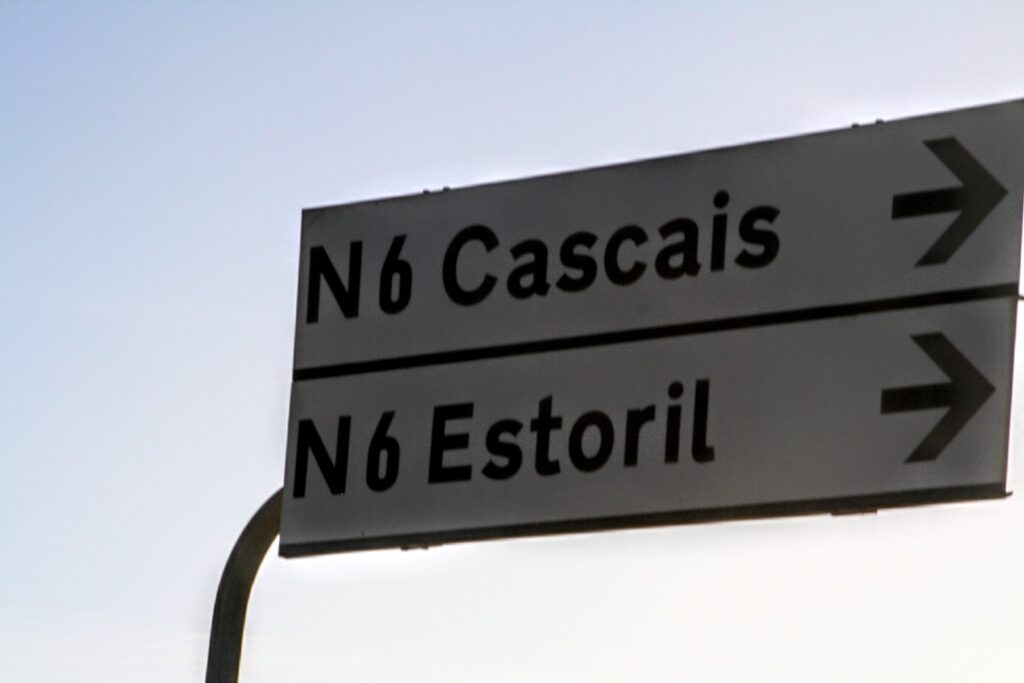 Other Useful Information
Car Rental Tips for a Smooth Cascais Experience
To ensure a hassle-free trip, keep these tips in mind when renting a car in Cascais:
Book your rental car well in advance to secure the best deals and availability.
Choose the appropriate insurance coverage for peace of mind during your trip. Learn more about car hire insurance options in our Car Hire Insurance Faro article.
Familiarize yourself with the rental company's policies and procedures. For information on car rental policies in Madeira, check our Car Rental Policies in Madeira article.
Inspect the car for any damages before and after the rental period, documenting any issues with photos or videos.
Exploring Cascais and Beyond: Must-Visit Destinations
Once you've rented a car and familiarized yourself with Cascais driving laws, you're ready to explore the region's stunning landscapes and attractions. Some popular destinations include: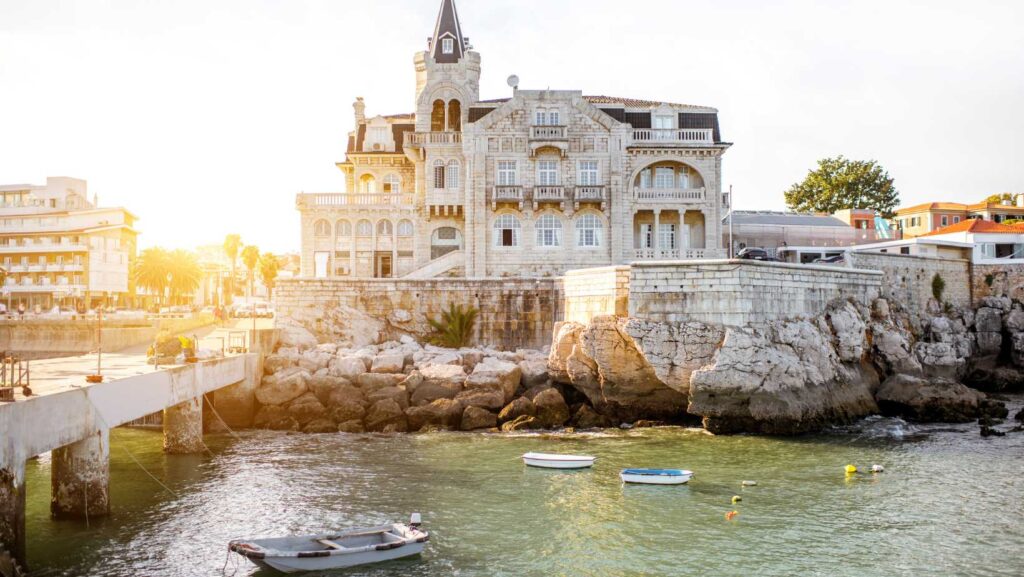 Guincho Beach: A beautiful, windswept beach ideal for surfing, kitesurfing, and windsurfing.
Cascais Marina: A picturesque spot to enjoy a meal, watch boats, or take a leisurely stroll.
Santa Marta Lighthouse Museum: A historic lighthouse turned museum, showcasing the history of Portuguese lighthouses and Cascais' maritime past.
Parque Marechal Carmona: A peaceful park with well-kept gardens, playgrounds, and a small zoo, perfect for a family outing.
Sintra: Just a short drive away, this UNESCO World Heritage Site is known for its fairy-tale palaces and lush gardens.
To make your Cascais adventure even more memorable, consider exploring nearby towns and cities. Our Driving in Albufeira guide offers tips on navigating this popular Algarve destination.
Finding the Best Car Rental Deals in Cascais
To find the most affordable car rental options in Cascais, it's crucial to compare prices and services from different providers. For an extensive list of reputable car rental companies in Portugal, visit our Top 5 Best Car Rental Companies in Madeira page. For budget-conscious travelers, check out our Cheap Car Hire Faro guide for tips on securing the best deals.
Frequently Asked Questions
What are the main driving laws in Cascais?
In Cascais, drivers must drive on the right side of the road, wear seatbelts at all times, and obey speed limits. Additionally, using a mobile phone while driving is prohibited, and drunk driving is strictly enforced with a legal blood alcohol limit of 0.05%.
Do I need an International Driving Permit to drive in Cascais?
If your driver's license is not in Portuguese or English, or if it is not an EU/EEA license, it's recommended to obtain an International Driving Permit to drive legally in Cascais and the rest of Portugal.
Is it necessary to have a valid driver's license and insurance when driving in Cascais?
Yes, a valid driver's license and proper insurance are required when driving in Cascais. International travelers should also consider obtaining an International Driving Permit, as it may be necessary for renting a car.
Can I rent a car in Cascais without a credit card?
Some car rental companies may allow you to rent a car without a credit card, but it is generally recommended to have one. For more information on this topic, refer to our article on car hire Faro without credit card.
Where can I find more information about car rentals in Cascais?
Conclusion
Whether you're visiting Cascais for a relaxing beach vacation, a cultural exploration, or an adventurous road trip, staying informed about driving laws in Cascais and car rental tips will ensure a safe and enjoyable journey. With the right planning and preparation, you'll be ready to create unforgettable memories in this enchanting coastal town and beyond.