When planning a trip to Madeira, Portugal, renting a car is one of the best ways to explore the island's stunning landscapes and picturesque villages. In this guide, we'll help you understand specific Car rental policies in Madeira and provide some tips for a seamless car rental experience.
More About Madeira Car Rental Policies
1. Choosing the Right Car Rental Company
Madeira offers a variety of car rental companies, each with its policies and fleet options. Make sure to compare their offers and read reviews to find the best fit for your needs. Check out our list of the top 5 best car rental companies in Madeira for a reliable starting point.
2. Insurance and Coverage
Car rental policies in Madeira usually include basic insurance, which typically consists of:
Collision Damage Waiver (CDW): This covers damage to the rental car in case of an accident.
Theft Protection (TP): This covers the loss of the rental vehicle due to theft or attempted theft.
Third-Party Liability Insurance: This covers any damage or injury you cause to others while driving the rental car.
However, these policies often come with high excess amounts, which is the amount you'll be responsible for paying in case of damage. To reduce your liability, consider purchasing additional insurance like Super CDW or Zero Excess insurance.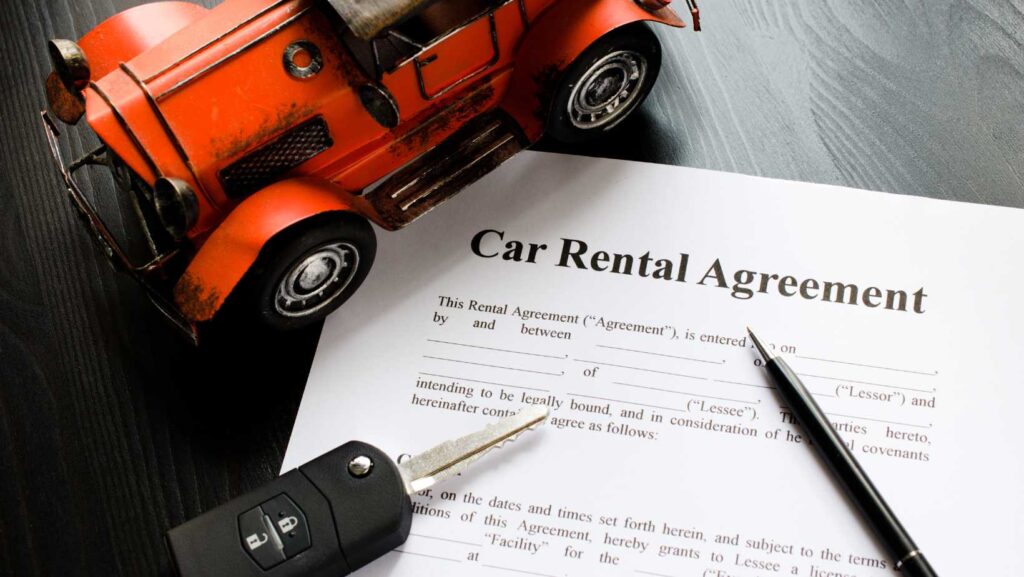 3. Driver Age and License Requirements
To rent a car in Madeira, you must be at least 21 years old and have held a valid driver's license for at least one year. Some car rental companies may apply a young driver surcharge for those under 25 years of age. Make sure to carry your driver's license, passport, and rental voucher with you when picking up your car.
4. Payment Methods and Security Deposit
Most car rental companies in Madeira require a credit card for payment and security deposit. Debit cards may not be accepted, and cash deposits are rare. The deposit amount varies by company and car category, but it is usually between €300 and €3,000. Ensure that your credit card has sufficient funds to cover the deposit.
5. Driving Tips and Regulations
Driving in Madeira can be a bit challenging due to the narrow, winding roads and steep inclines. Familiarize yourself with local driving rules and tips by visiting our driving in Faro tips article. Some key points to remember include:
Drive on the right side of the road.
The legal blood alcohol limit is 0.05% for drivers over 21 years old and 0.02% for drivers under 21 years old or with less than three years of driving experience.
Seatbelts are mandatory for all passengers.
Children under 12 years old or shorter than 1.50 meters must use appropriate child restraint systems.
6. Planning Your Itinerary
Madeira is filled with picturesque villages, lush gardens, and beautiful beaches. Plan your trip by exploring our articles on the best things to do in Madeira, best gardens in Madeira, and best beaches in Madeira.
7. Booking Your Car Rental
With a better understanding of Madeira car rental policies, you can confidently book your rental car. Look for companies offering cheap car rentals to find the best deals. Make your reservation well in advance to ensure availability and better prices.
8. Picking Up and Returning Your Rental Car
When picking up your rental car, inspect it thoroughly for any pre-existing damage and ensure it is documented to avoid any disputes upon returning the car. Familiarize yourself with the vehicle's controls and ask the rental agent any questions you may have.
When returning your rental car, ensure that it is clean, has a full tank of fuel (if required by the rental agreement), and has no new damage. Be sure to return the car on time to avoid additional charges.
9. Additional Services and Options
Car rental companies in Madeira may offer additional services and options, such as GPS navigation systems, child seats, or additional drivers. These services typically come with extra fees, so make sure to review the prices and decide if they are necessary for your trip.
10. Roadside Assistance and Emergency Contact
In case of any issues with your rental car or an emergency, contact your car rental company's customer support or roadside assistance number. Keep these numbers handy during your trip.
Frequently Asked Questions
What are the age requirements for car rental in Madeira?
In Madeira, the minimum age to rent a car is typically 21, with some companies requiring a minimum of 23 or 25 years old. Drivers under the age of 25 may be subject to a young driver surcharge.
Do I need an International Driving Permit (IDP) to rent a car in Madeira?
An IDP is not required for EU or EEA license holders, but non-EU/EEA drivers should obtain an IDP to avoid potential issues with the car rental company or local authorities.
Are there any specific insurance requirements for car rentals in Madeira?
Car rental companies in Madeira require basic insurance coverage, such as Collision Damage Waiver (CDW) and Third-Party Liability. Additional insurance options like Super CDW or Personal Accident Insurance may be available for purchase.
What are the fuel policies for car rentals in Madeira?
The most common fuel policy is "full-to-full," which requires you to return the car with a full tank of fuel. Other Car rental policies in Madeira may include "pre-purchase" or "partial refund," so be sure to understand the specific policy for your rental agreement.
Can I add additional drivers to my car rental agreement in Madeira?
Yes, most car rental companies allow you to add additional drivers to your agreement, but there may be an extra fee. Ensure that all additional drivers meet the age and license requirements set by the car rental company.
Conclusion
By understanding Car rental policies in Madeira and following these tips, you can ensure a smooth car rental experience and enjoy your time exploring the beautiful island of Madeira. Don't forget to check out our comprehensive list of top 50 best restaurants in Madeira to make your trip even more enjoyable.