Visiting Faro and planning to explore the beautiful Portuguese city by car? Here are some expert driving tips for Faro to make your trip stress-free and enjoyable. With these "driving in Faro tips," you'll be able to navigate the city and its surroundings with ease.
8 Expert Driving Tips For Faro
1. Choose the right car rental service
When visiting Faro, you'll need a reliable car rental service. There are many options available, such as cheap car hire in Faro and luxury car hire in Faro. Take your time to compare prices and customer reviews to make the best choice for your needs.
2. Get familiar with local driving rules
Before hitting the road, make sure you're familiar with the local driving rules in Portugal. This includes understanding the right of way, speed limits, and parking regulations. Always drive on the right side of the road and overtake from the left.
3. Be prepared for toll roads
Portugal has several toll roads, including some around Faro. Make sure you have a payment method available for tolls, such as cash or a credit card. Some car rental companies offer electronic toll devices, which can make the process more convenient.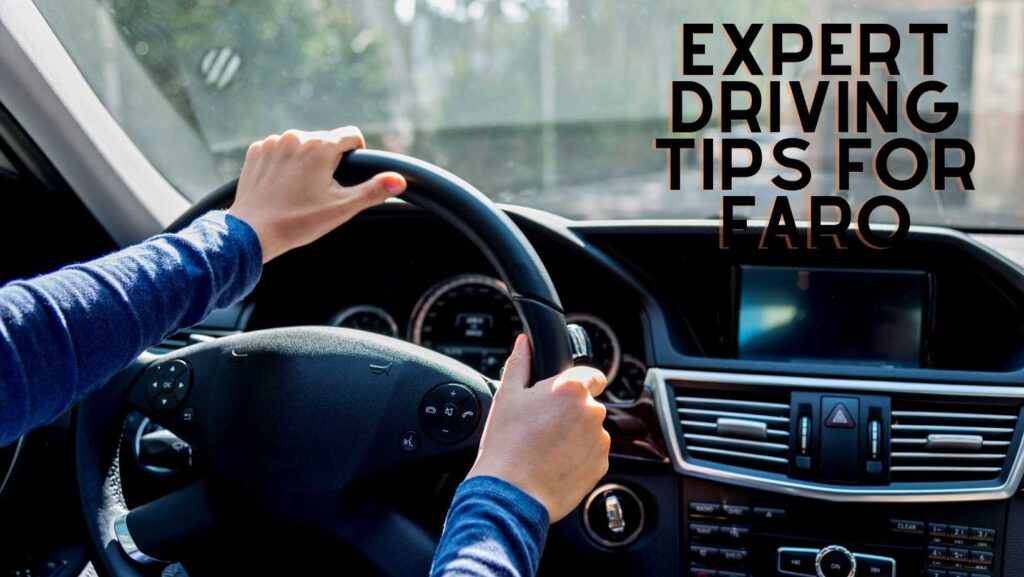 4. Navigate narrow streets with caution
Faro's historic city center has many narrow streets, which can be challenging to navigate. Drive slowly and be prepared to give way to pedestrians and other vehicles. If you're not comfortable driving in tight spaces, consider parking your car outside the city center and exploring on foot.
5. Beware of roundabouts
Roundabouts are common in Faro and throughout Portugal. When approaching a roundabout, yield to traffic already in the circle and signal your intentions clearly. Be cautious and patient, as local drivers might not always follow the rules.
6. Keep an eye on fuel levels
When renting a car, you'll often receive the vehicle with a full tank of fuel. Make sure to return it with a full tank as well to avoid additional charges. Familiarize yourself with the local petrol stations and their operating hours to avoid running out of fuel during your trip.
7. Always carry essential documents
While driving in Faro, always carry your driver's license, car rental agreement, and insurance documents with you. You may also need to present additional identification, such as a passport, when renting a car with a debit card. Learn more about car hire in Faro without a credit card.
8. Plan your itinerary
To make the most of your time in Faro and the surrounding area, plan your itinerary in advance. This will help you avoid getting lost and ensure you visit all the must-see attractions. Be sure to also allow time for breaks and spontaneity.
Best places to explore while driving in Faro
Faro, as the gateway to the Algarve region, offers numerous picturesque destinations that are perfect for exploration by car. Here are some of the best places to visit while following driving in Faro tips: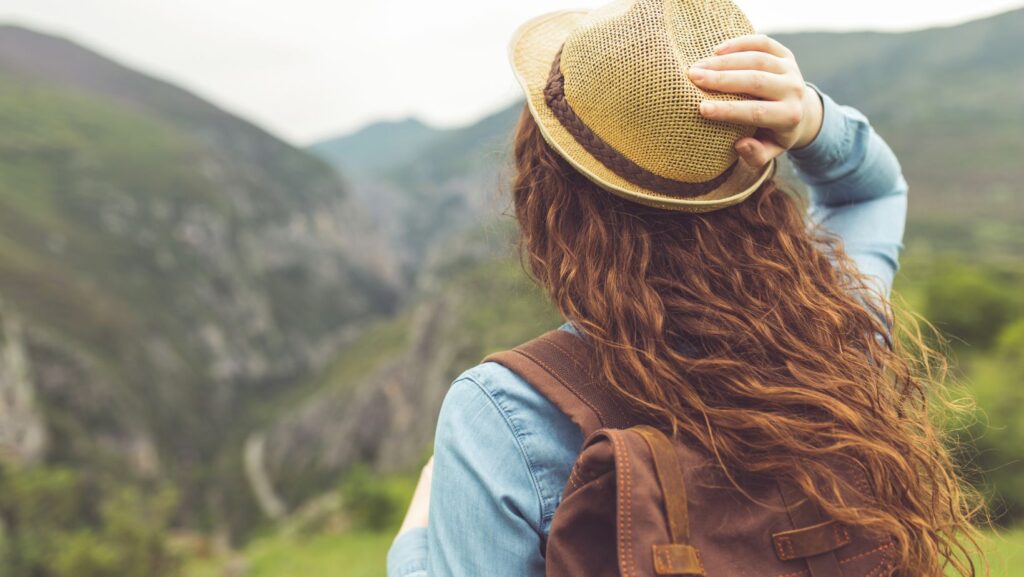 Ria Formosa Natural Park
A beautiful natural reserve stretching over 18,000 hectares, Ria Formosa is home to diverse wildlife, pristine beaches, and unique landscapes. Don't miss the chance to explore the park's islands and lagoons.
Lagos
This historic town boasts stunning cliffs, golden beaches, and a charming old town. Be sure to visit the famous Ponta da Piedade, a series of impressive rock formations along the coastline.
Tavira
Often referred to as one of the Algarve's most picturesque towns, Tavira offers a mix of Roman, Moorish, and traditional Portuguese architecture, along with the beautiful Ilha de Tavira beach.
Silves
A charming medieval town with an impressive Moorish castle and a Gothic cathedral, Silves is a must-visit for history enthusiasts.
Albufeira
This popular resort town features beautiful beaches, a bustling marina, and a lively nightlife scene, making it a perfect destination for both relaxation and entertainment.
Sagres
Located at the southwestern tip of the Algarve, Sagres offers dramatic cliffs, stunning beaches, and the impressive Fortaleza de Sagres, a historical fortress with panoramic views of the Atlantic Ocean.
Praia da Marinha
One of the Algarve's most iconic beaches, Praia da Marinha is famous for its golden sands, clear waters, and stunning rock formations.
Monchique
Nestled in the Serra de Monchique mountain range, this quaint village offers stunning panoramic views, lush forests, and the famous Caldas de Monchique thermal spa.
Olhão
Known for its bustling fish market and traditional cube-shaped houses, Olhão is a charming coastal town perfect for a leisurely stroll and sampling local seafood.
Cabo de São Vicente
The most southwestern point of mainland Europe, Cabo de São Vicente offers breathtaking views of the Atlantic Ocean from its towering cliffs, as well as the iconic lighthouse that stands guard over the coastline.
These are just a few of the many incredible destinations you can explore while driving in Faro and the Algarve region but there is a need to follow proper driving tips in Faro. Enjoy the scenic routes and take your time to discover the rich history, diverse landscapes, and charming towns that make this area so special.
Frequently Asked Questions
What are the main routes in the Algarve?
There are two main routes: the A22 motorway (a toll road) and the N125 highway.
Is it necessary to pay tolls on the A22 motorway?
Yes, but the A22 offers a faster and more relaxed driving experience due to lower traffic volume.
What are some important traffic laws to follow in Portugal?
Do not drink and drive, obey speed limits, don't cross solid or double white lines, always wear your seatbelt, and carry your driving documents in the car at all times.
Are there radar traps and unmarked cars for speeding enforcement in Portugal?
Yes, so always adhere to the posted speed limits.
Do I need to keep my driving documents with me while driving in Faro?
Yes, keep your driving documents in the car at all times, as you may encounter checkpoints where they are required.
Conclusion
With these expert driving in Faro tips, you'll be well-prepared to explore the beautiful city and its surroundings. Remember to choose a reliable car rental service, familiarize yourself with local driving rules, and plan your itinerary in advance. Happy driving!