When planning a trip to Faro, you may be looking for ways to save on transportation costs. One way to achieve this is by choosing cheap car hire Faro options. In this article, we'll cover some of the most affordable car hire companies in Faro to help you drive around in style without breaking the bank.
| | | |
| --- | --- | --- |
| Car Rental Service | Customer Rating (out of 5) | Price Range (per day) |
| EPI Rent a Car | 4.5 | €15 – €50 |
| Cael Rent a Car | 4.2 | €12 – €45 |
| Autorent | 4.3 | €15 – €60 |
| Golfauto | 4.1 | €10 – €40 |
| Movyng Rent a Car | 4.0 | €13 – €55 |
Top 5 Affordable Car Hire in Faro, Rating source: Google reviews & Trust Pilot, Price Range: approximate prices from car rental company sites
Please note that the customer ratings and price ranges are approximate and may vary depending on the time of year, availability, and specific rental conditions. It is always a good idea to check the latest prices and reviews before booking a car rental service.
What about Top 5 Budget Car Hire Services in Faro?
EPI Rent a Car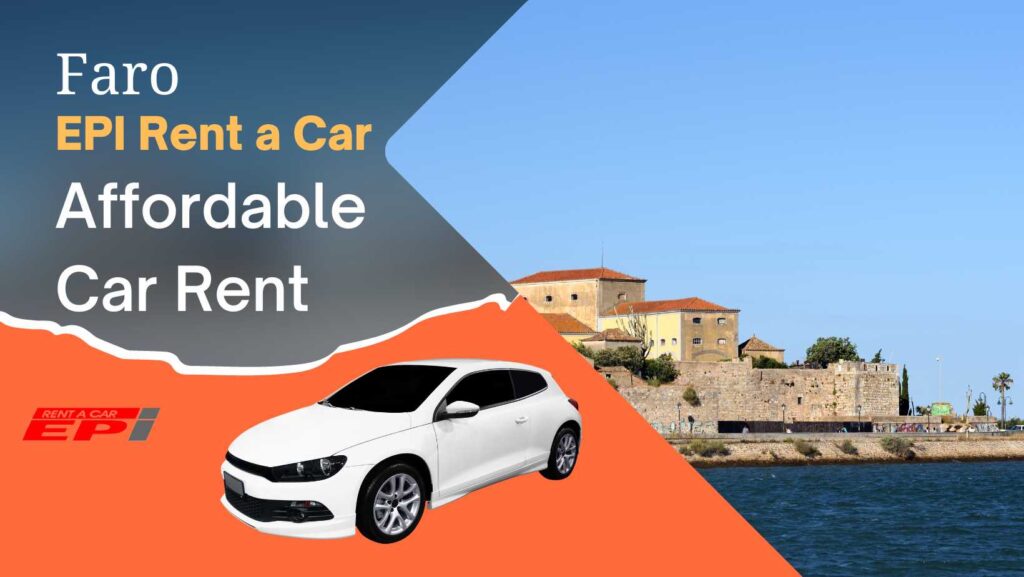 EPI Rent a Car is a well-established car rental service in Faro, offering a variety of budget-friendly vehicles for travelers to choose from. They provide a selection of compact cars, sedans, and SUVs, ensuring you can find the right vehicle to suit your needs. In addition to competitive pricing, EPI Rent a Car is known for its excellent customer service, helping you have a smooth and enjoyable rental experience from start to finish.
Cael Rent a Car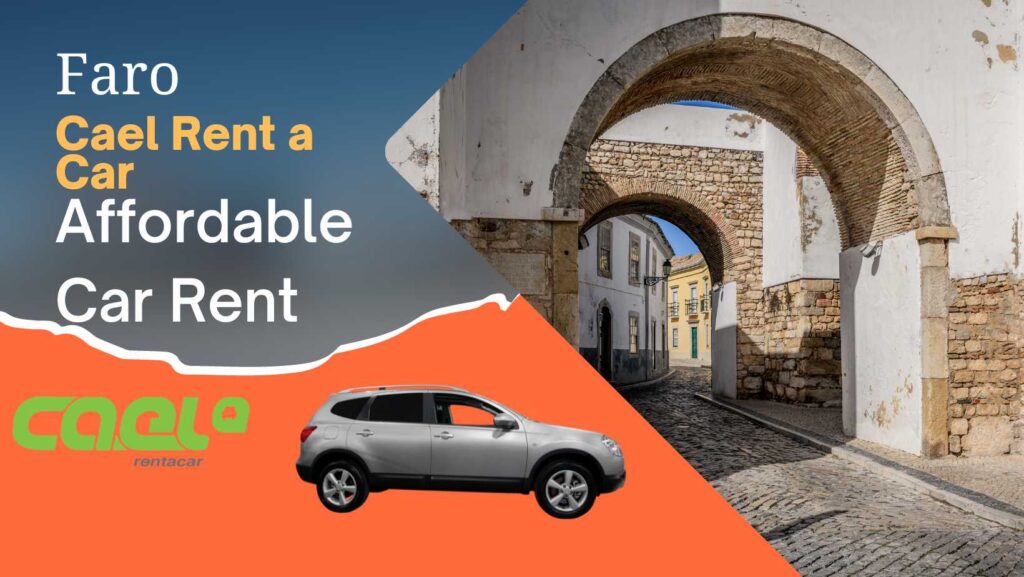 Cael Rent a Car is a local car rental company in Faro that focuses on providing affordable rental options without sacrificing quality or service. Their fleet consists of various economy and compact cars, which are perfect for navigating the narrow streets of Faro and its surrounding areas. They also offer optional extras like GPS navigation and child seats to enhance your rental experience. With their friendly staff and flexible rental policies, Cael Rent a Car ensures a stress-free car rental experience.
Cael Rent a Car Video
Autorent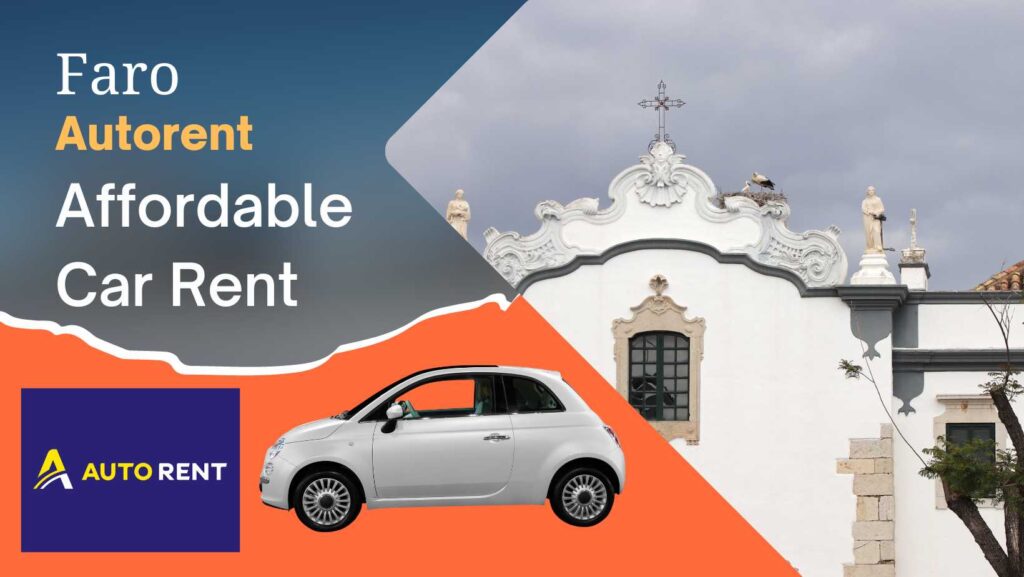 Autorent is a popular car rental company in Faro that offers competitive rates and a diverse range of vehicles for travelers on a budget. Their fleet includes economy cars, mid-size sedans, and even minivans for larger groups or families. Autorent takes pride in maintaining their vehicles in excellent condition, ensuring a safe and reliable rental experience. Moreover, their helpful customer service team is always ready to assist with any questions or concerns you may have during your rental period.
Golfauto
Golfauto is a budget-friendly car rental service in Faro that offers a variety of affordable vehicles for every type of traveler. Their fleet ranges from small city cars to larger family cars, catering to different needs and preferences. They also offer various optional extras, such as additional drivers, GPS devices, and baby seats, to make your rental experience more comfortable and convenient. Golfauto's commitment to providing excellent customer service and well-maintained vehicles makes them a top choice for budget-conscious travelers.
Movyng Rent a Car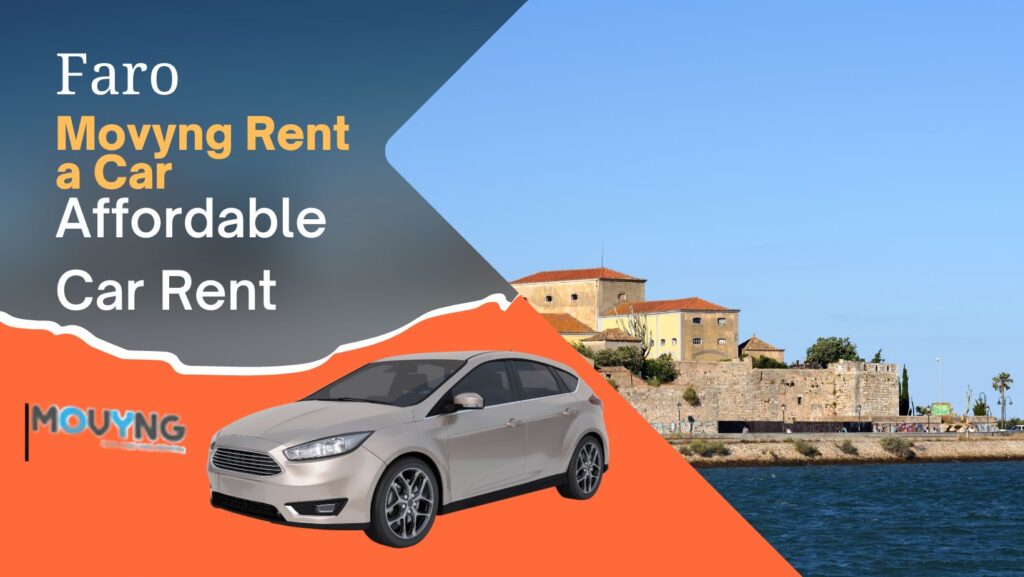 Movyng Rent a Car is a reliable car rental service in Faro that focuses on providing cheap and quality car hire options for travelers. Their fleet includes a range of economical vehicles, from compact cars to family-sized sedans, ensuring you can find the right car for your needs at a budget-friendly price. In addition to their competitive pricing, Movyng Rent a Car is also known for its outstanding customer service, with a helpful team ready to assist you throughout your rental process.
By choosing one of these budget-friendly car rental services in Faro, you can explore this beautiful city and its surrounding areas without breaking the bank. Each company offers a range of affordable vehicles and excellent customer service, ensuring a pleasant and hassle-free rental experience.
Tips for Saving Money on Car Hire in Faro
Book your car rental in advance, as prices tend to increase closer to your travel date.
Compare prices from different car hire companies to find the best deal.
Opt for a smaller, more fuel-efficient car to save on fuel costs.
Avoid unnecessary add-ons or insurance coverage that you may not need.
Pick up and drop off your rental car at the same location to avoid additional fees.
Top Tips for Hiring a Cheap Car in Faro
Scenic drives: With a rental car in Faro, you can explore the beautiful coastline, visit stunning beaches, play golf, and discover picturesque fishing villages. Experience the vibrant nightlife, fine dining, and amusement parks that the region has to offer.
Airport car rentals: Faro International Airport is the largest airport in the Algarve region, making it a popular choice for travelers. Several car rental companies, such as Avis, Hertz, and Enterprise, are conveniently located within a short walk from the terminal.
Toll roads and driving habits: Be prepared for toll roads in Faro and familiarize yourself with the fees. Drive cautiously and stay in the right lane on highways, as local drivers may not always use their turn signals.
Traffic conditions: Faro has a relatively small population, so traffic is generally light. However, during peak hours (7:30 a.m. to 9 a.m. and 4 p.m. to 6:30 p.m.), expect increased traffic as residents commute to and from work.
Budget-friendly rentals: To find rental cars at lower prices in Faro, book at least one day in advance. On average, compact rental cars are about 8% cheaper than other car types. Our users have found rental cars in Faro for as low as $70 or less.
By keeping these tips in mind, you can make the most of your car rental experience in Faro and explore the beautiful Algarve region at your own pace.
Frequently Asked Questions
What are some budget-friendly car hire options in Faro?
The article mentions five affordable car hire services in Faro, including EPI Rent-a-Car, CAEL Rent-a-Car, Autorent, Golfauto, and Movyng Rent-a-Car. Visit their respective websites or contact them directly for pricing and availability.
Can I book a cheap car rental directly at Faro Airport?
Yes, most of these car hire services have counters or pick-up points at Faro Airport. You can book your rental car online or upon arrival, although booking in advance is recommended to secure the best price and availability.
Are there any hidden fees or additional costs when renting a budget car in Faro?
It is essential to carefully read the rental agreement and understand any additional fees, such as insurance coverage, fuel policies, and extra services. Always check the rental terms and conditions before making your reservation.
What type of cars can I expect from budget car rental services in Faro?
Budget car rental services typically offer a range of vehicles, including economy, compact, and standard cars. The availability of specific makes and models may vary depending on the rental service and the time of booking.
Do I need an international driver's license to rent a car in Faro, Portugal?
If you hold a driver's license issued within the European Union, you do not need an international driver's license. However, if your license is issued outside the EU, it is advisable to obtain an international driver's license, as some rental companies may require it.
Conclusion
In conclusion, there are plenty of budget-friendly options for car hire in Faro. By choosing one of the companies mentioned above, you can enjoy your trip to this beautiful city without worrying about transportation costs. For more information on car rental services in Portugal, check out our comprehensive guide on the best car rental in Portugal.