Cascais, a beautiful coastal town in Portugal, is a popular tourist destination with stunning beaches, historical sites, and picturesque streets. One of the best ways to explore Cascais and its surrounding areas is by car, giving you the freedom to visit the attractions at your own pace. This article will guide you through the top Cascais attractions by car, as well as provide you with valuable information on car rentals and driving tips.
Top Attractions to Visit by Car
1. Boca do Inferno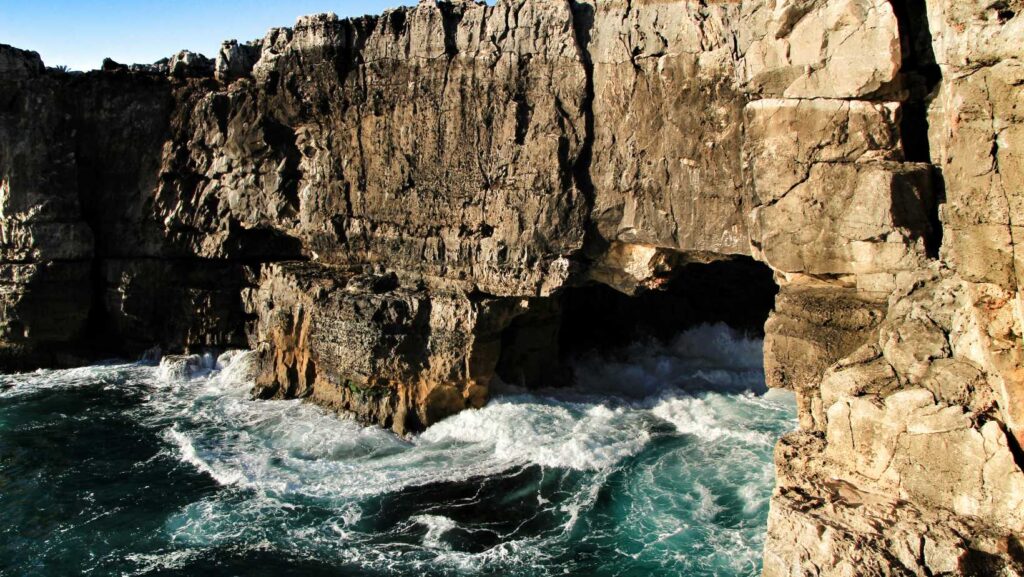 Boca do Inferno, or "Hell's Mouth," is an extraordinary geological formation located approximately 2.5 kilometers west of Cascais' town center. This striking natural wonder features a series of limestone cliffs and a large, open cavern where the Atlantic Ocean waves crash powerfully against the rocks. Over time, the force of the water has carved out a stunning arch formation, making it a popular spot for visitors to admire the views and witness the sheer power of nature. The name "Hell's Mouth" stems from the roaring sound the waves make as they crash into the cavern. There is a pedestrian path along the cliffside, offering great vantage points for taking photographs or simply enjoying the mesmerizing scenery.
2. Cabo da Roca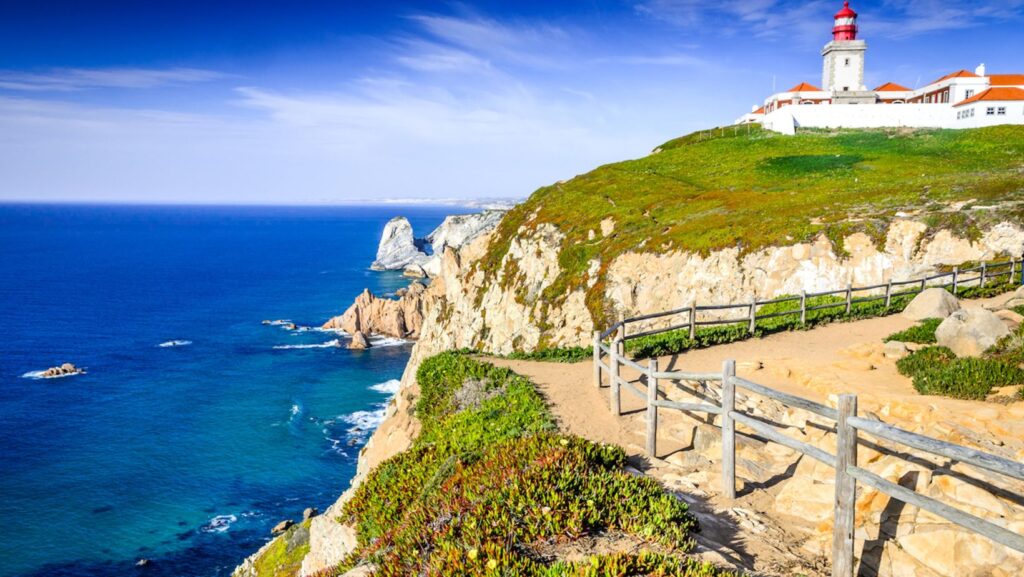 Cabo da Roca is the westernmost point of mainland Europe, situated about 18 kilometers from Cascais. This dramatic cape offers visitors breathtaking panoramic views of the rugged coastline and the vast Atlantic Ocean. With its imposing cliffs rising 140 meters above sea level, Cabo da Roca is a prime spot for watching the sunset, as well as a popular destination for hikers and nature enthusiasts. The cape is also home to a lighthouse, which has been in operation since the 18th century, and a monument marking its geographical significance. The area is part of the Sintra-Cascais Natural Park, which offers numerous hiking trails and opportunities for birdwatching.
3. Guincho Beach
Guincho Beach, located about 9 kilometers northwest of Cascais, is renowned for its fantastic surfing, windsurfing, and kitesurfing conditions. This large, sandy beach is surrounded by dunes and backed by the Sintra-Cascais Natural Park, making it a picturesque spot for sunbathing, swimming, or simply enjoying the ocean breeze. Due to its exposure to the Atlantic Ocean, Guincho Beach experiences strong winds and powerful waves, attracting watersports enthusiasts from around the world. There are several beach bars and restaurants nearby, where you can relax and savor fresh seafood and local cuisine while taking in the stunning views.
4. Sintra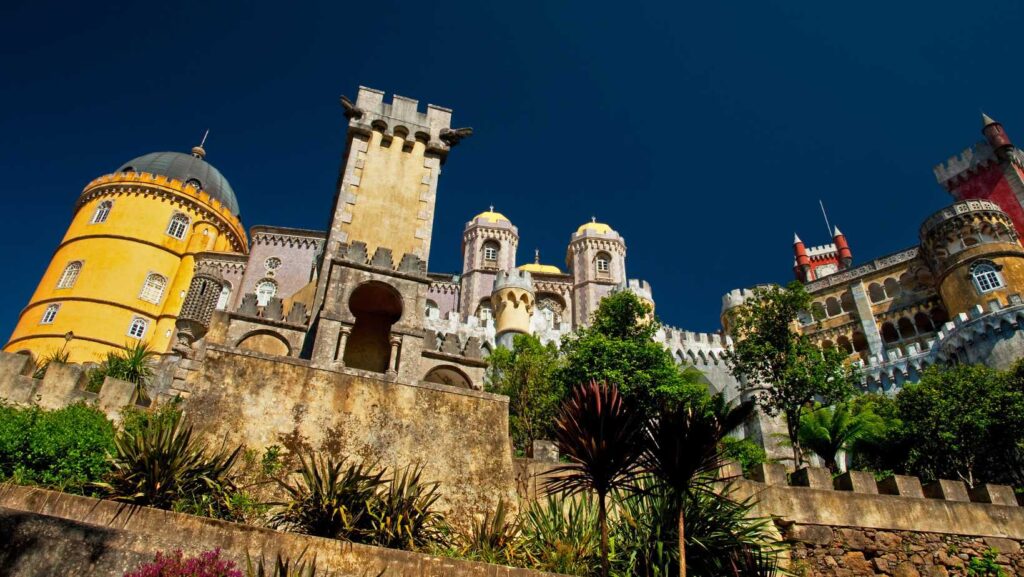 Sintra, a UNESCO World Heritage Site, is located about 15 kilometers east of Cascais and is easily accessible by car. This enchanting town is renowned for its fairy-tale-like palaces, lush gardens, and ancient castles nestled in the dense forests of the Sintra Mountains. Among its most famous attractions are the Pena Palace, a colorful 19th-century Romanticist castle, and the Moorish Castle, an 8th-century fortress offering panoramic views of the surrounding landscapes. The historic center of Sintra is also worth exploring, with its charming cobblestone streets, traditional Portuguese architecture, and numerous shops, cafes, and restaurants. Sintra is an ideal destination for a day trip from Cascais, offering a unique glimpse into Portugal's rich history and culture.
5. Estoril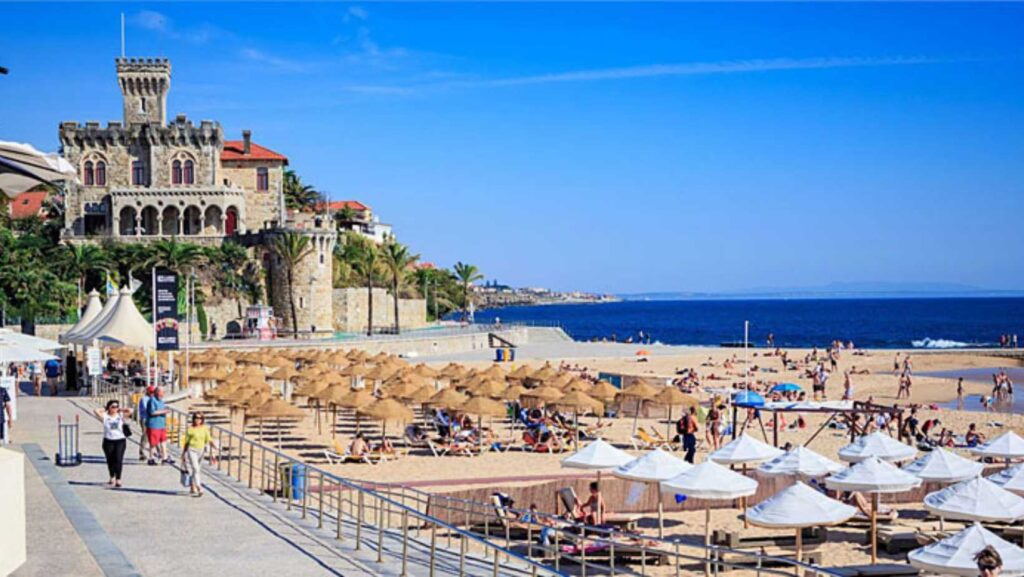 Estoril, situated just 5 kilometers east of Cascais, is known for its glamorous atmosphere, luxurious hotels, and the largest casino in Europe – Casino Estoril. This elegant coastal town has been a favorite destination among European royalty, celebrities, and discerning travelers since the early 20th century. One of Estoril's main attractions is Tamariz Beach, a beautiful, sheltered stretch of sand with crystal-clear waters, perfect for swimming and sunbathing. The beach is also home to a variety of beach bars and restaurants, as well as the iconic Estoril Castle. Additionally, the town hosts the Estoril Circuit, a motorsports race track that has held numerous prestigious events, including Formula 1.
Car Rental Tips and Information
Before you start your cascais attractions by car journey, it's essential to familiarize yourself with car rentals in Cascais. Car rental Cascais offers a wide range of options to choose from, including economy, luxury, and family cars. Make sure to compare car hire insurance policies to ensure you're adequately covered during your trip.
For a seamless driving experience, check out our Cascais driving guide and learn about Cascais parking regulations to avoid any unwanted surprises. If you're planning on visiting other areas in Portugal, consider exploring Faro attractions by car or embarking on an Albufeira road trip.
Frequently Asked Questions
What is the best time to visit Cascais?
The best time to visit Cascais is during the late spring and early autumn months (April to June and September to October), when the weather is pleasant, and the beaches are less crowded. The summer months (July and August) are also enjoyable but tend to be busier and hotter.
Do I need an International Driving Permit (IDP) to rent a car in Cascais?
If you hold a driving license from a non-European Union country, it is recommended that you obtain an International Driving Permit (IDP) to rent a car in Cascais. However, some car rental companies may accept a valid national driving license if it is written in the Latin alphabet.
What side of the road do they drive on in Portugal?
In Portugal, like the rest of continental Europe, drivers use the right side of the road. Make sure to adjust your driving habits accordingly, especially when entering roundabouts and making turns.
Is parking easy to find in Cascais?
Parking in Cascais can be challenging, particularly during peak tourist season. However, there are several paid parking lots and garages available in the town center, as well as some street parking options. Be sure to familiarize yourself with local parking regulations to avoid fines.
Are there toll roads in the Cascais area?
Yes, Portugal has a network of toll roads, including some highways near Cascais. Tolls can be paid using electronic devices installed in rental cars or by purchasing prepaid cards at service stations. Be sure to discuss toll payment options with your car rental company before setting off on your journey.
Final Thoughts
Exploring Cascais attractions by car is a fantastic way to make the most of your visit to this charming coastal town. With the freedom to discover the area at your own pace, you'll create unforgettable memories while enjoying the beautiful landscapes and historical sites. Don't forget to consider car rental options, insurance policies, and driving tips to ensure a hassle-free experience.