More About Guerin Car Hire in Braga
When it comes to cheap car hire in Portugal, Guerin Car Hire in Braga stands out for its exceptional service and broad selection of vehicles. Conveniently located at Rua Conselheiro Januário, 47, Braga, Guerin offers competitive pricing and flexible working hours, making it a preferred choice for both locals and tourists.
Wide Variety of Vehicles
Guerin's vehicle fleet in Braga caters to different needs and preferences. From economy cars for budget-friendly travel, to luxury vehicles for a high-end driving experience, they have it all. Family travellers can opt for spacious vans or SUVs, while eco-conscious clients can choose from their selection of energy-efficient models. Each car is well-maintained and equipped with modern amenities to ensure a comfortable journey.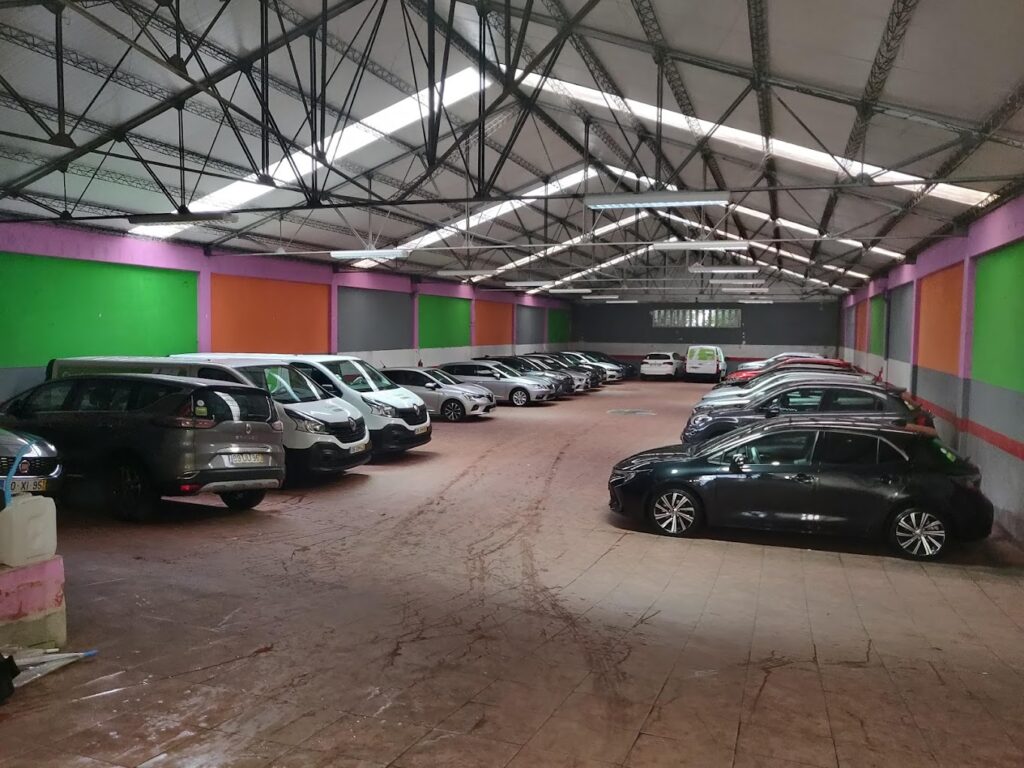 Stellar Customer Service
Customer service at Guerin Car Hire is nothing short of excellent. The well-trained and courteous staff members are always ready to assist with any inquiries or concerns. From helping you pick the perfect vehicle to explaining the rental policy in detail, the Guerin team ensures a smooth car hire process.
Competitive Pricing
Guerin Car Hire in Braga is known for its affordable car rental services. The pricing model is transparent, with no hidden fees. Rates vary based on the type of vehicle chosen, the duration of the hire, and the season. They also offer various deals and discounts from time to time, providing even more value for your money.
Working Hours
Guerin Car Hire in Braga operates from Monday to Sunday, between the hours of 8:00 am and 8:00 pm. The flexible working hours cater to various travel schedules, allowing for convenient pick-ups and drop-offs.
Planning Your Trip with Guerin Car Hire in Braga
Braga, Portugal's third-largest city, is a thriving metropolis filled with historical sites, lively culture, and exceptional cuisine. To fully immerse yourself in what Braga has to offer, you'll need reliable transportation. Guerin Car Hire in Braga is committed to providing just that – a diverse selection of quality vehicles at affordable rates, coupled with top-notch customer service that garnered a rating of 8.3/10 based on 5000+ customer reviews.
With Guerin, cheap car hire in Braga doesn't mean compromising on comfort or style. Their most cost-effective option, the compact yet stylish Fiat 500, can be yours for as low as $8.48 per day. If you're in the market for something a little roomier, the popular Volkswagen Polo from our Economy class is available for $8.96 per day.
Keep in mind that your residence country may affect the final rental price. For US customers, the prices listed usually don't include Collision Damage Waiver (CDW) and Theft Protection (TP). If you're not from the US, you may need to purchase additional insurance. Always check the details with the car rental company to avoid unexpected costs.
Also, planning your pick-up and drop-off times accurately can save you money. Guerin charges for full-day rentals, so an extra hour can count as an additional day.
If you're traveling with children, remember to add a child safety seat to your booking. While this may seem like an extra cost, it is mandatory by law, and the fines for not having one far outweigh the rental costs. Many airlines also allow you to carry a child seat free of charge, so do check with your carrier.
When choosing your vehicle, consider the number of passengers and the amount of baggage you'll be carrying. The luggage capacity listed for each vehicle is indicative, with one suitcase typically referring to standard hand luggage.
Guerin's fuel policy is flexible to suit your needs. If you're renting a car for a few days or staying mostly in the city, a full-to-full fuel policy could be more cost-effective.
Lastly, if you're planning to take a ferry or cross borders, review the rental conditions carefully. Always inform the company in advance so they can provide the necessary information and support.
In the spirit of making your car rental experience as smooth as possible, Guerin Car Hire in Braga also offers the Meet & Greet pickup option. This allows you to bypass long lines and shuttle buses – you'll be met at the terminal exit and escorted directly to your vehicle, saving you time and hassle.
In the end, your total rental cost should always be the primary consideration, taking into account the base price, any required deposit, and potential additional charges. With Guerin Car Hire in Braga, you're guaranteed a seamless rental experience that allows you to explore the city at your own pace.
Frequently Asked Questions
What types of vehicles does Guerin Car Hire in Braga offer?
Guerin Car Hire in Braga offers a wide variety of vehicles to cater to different needs and preferences. Their fleet includes economy cars, luxury vehicles, spacious vans, SUVs, and energy-efficient models.
What are the working hours of Guerin Car Hire in Braga?
Guerin Car Hire in Braga operates from Monday to Sunday, between the hours of 8:00 am and 8:00 pm. Their flexible working hours are designed to accommodate various travel schedules for convenient pick-ups and drop-offs.
How does Guerin Car Hire in Braga ensure customer satisfaction?
Guerin Car Hire in Braga ensures customer satisfaction through their excellent and professional customer service, well-maintained and diverse fleet of vehicles, transparent and competitive pricing, and flexible working hours. They also offer various deals and discounts from time to time for added value.
Conclusion
Whether you are in Braga for business or pleasure, Guerin Car Hire has got you covered. With its quality services, wide selection of vehicles, and competitive pricing, your ideal rental car is just a booking away.
If you are interested in exploring car hire services in other locations, you might find our guides on car hire services in Portimao and cheap car rentals in Lisbon helpful. For the most economical deals, check out Million Car Hire in Madeira.