When planning your trip to Albufeira, one of the critical aspects you should consider is car hire insurance. Opting for the correct coverage can save you from potential financial setbacks in case of an accident or damage. This guide will help you understand the types of coverages available and how to choose the most suitable one for your car hire in Albufeira.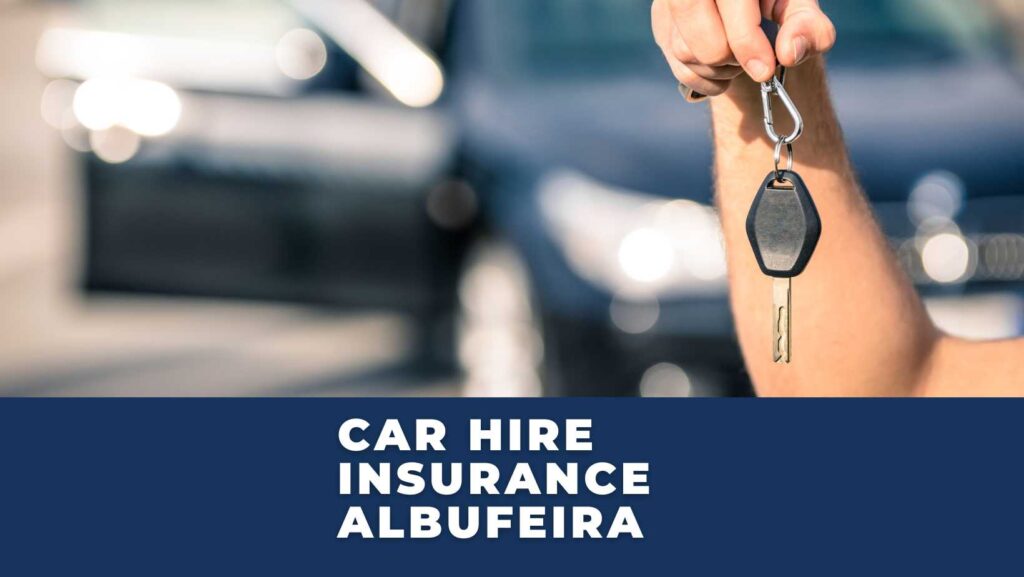 Understanding Car Hire Insurance
When you rent a car, the rental company will offer you various insurance options. The most common types are:
Collision Damage Waiver (CDW): This covers the cost of repairs to the vehicle if it's damaged in an accident. However, it usually comes with an excess fee that you'll have to pay if you make a claim.
Theft Protection (TP): If your rental car is stolen, TP limits your financial responsibility to an excess fee.
Third-Party Liability (TPL): This covers damage caused to other people and their property.
Personal Accident Insurance (PAI): This covers medical expenses for the driver and passengers if involved in an accident.
Choosing the Right Insurance for Your Car Hire in Albufeira
Choosing the right car hire insurance Albufeira depends on several factors such as your budget, risk tolerance, and whether your credit card or travel insurance provides any coverages.
If you are looking to save money, consider checking whether your credit card company or personal car insurance includes rental car insurance. Some credit cards offer CDW when you use them to pay for the rental. However, this coverage might be secondary, meaning it only kicks in after you've claimed on your primary insurance.
Also, compare prices and coverages offered by different car hire services. Some companies might offer more comprehensive insurance packages or lower excess fees.
Additional Considerations
Remember, driving in a foreign country can be challenging, especially if you're unfamiliar with local driving laws. Hence, consider a brief look at our Albufeira driving tips before you hit the road.
If you plan on visiting other cities or attractions, ensure that your insurance coverage is valid beyond Albufeira. For example, if you're considering a road trip from Albufeira to Faro, check out our article on Faro car hire insurance for more information.
Also, don't forget to read the fine print of your car hire contract, especially the fuel policy. You can learn more about it in our article on car hire fuel policy in Albufeira.
Lastly, consider whether you might need additional coverages, such as windshield and tire protection or roadside assistance, based on your planned activities and routes.
Frequently Asked Questions
What types of insurance are commonly offered when renting a car in Albufeira?
When renting a car in Albufeira, you'll commonly be offered Collision Damage Waiver (CDW), Third-Party Liability (TPL), Personal Accident Insurance (PAI), and Theft Protection (TP). These coverages are designed to limit your financial liability in case of an accident, theft, or injury.
How can I choose the right car hire insurance for my trip to Albufeira?
Choosing the right car hire insurance albufeira depends on your specific needs and risk tolerance. You should consider factors such as the type of car you're renting, the length of your rental, the conditions you'll be driving in, and the coverage provided by your personal car insurance or credit card. It's also important to read and understand the terms of each insurance option.
Can my credit card or personal car insurance cover my car rental in Albufeira?
Many credit cards offer some form of rental car insurance as a cardholder perk. However, coverage varies and may not be comprehensive. Likewise, your personal car insurance may offer some coverage for rental cars, but this is typically limited to the same coverage you have for your personal vehicle. It's essential to check with your credit card company or insurance provider to understand exactly what's covered.
Are there additional coverages I should consider for my car hire in Albufeira?
Depending on your situation, you may want to consider additional coverages such as Supplemental Liability Insurance (SLI), Personal Effects Coverage (PEC), or Roadside Assistance. SLI provides coverage for claims made by others if you cause an accident. PEC covers your personal belongings in case they are stolen from the rental car. Roadside Assistance covers events like lockouts, flat tires, and towing.
Is the car hire insurance I choose in Albufeira valid for other cities or attractions I might visit during my trip?
Typically, the car hire insurance you choose will be valid throughout Portugal. However, if you plan to cross into another country, you should check with your rental company. Some insurance policies may not provide coverage outside of the country where the car was rented.
Conclusion
With these tips in mind, you're on your way to make an informed decision about your car hire insurance Albufeira. Remember, the goal is not just to find cheap car hire or car rental in Albufeira, but also to secure a worry-free and enjoyable journey for you and your companions.