More About Europcar Car Hire in Monte Gordo
Located in the picturesque coastal town of Monte Gordo, Europcar is a popular choice for tourists seeking affordable car rentals to explore the Algarve region in Portugal. Monte Gordo is known for its stunning beaches, vibrant atmosphere, and diverse dining options. Europcar's Monte Gordo branch offers a wide range of vehicles, excellent customer service, competitive pricing, and convenient working hours.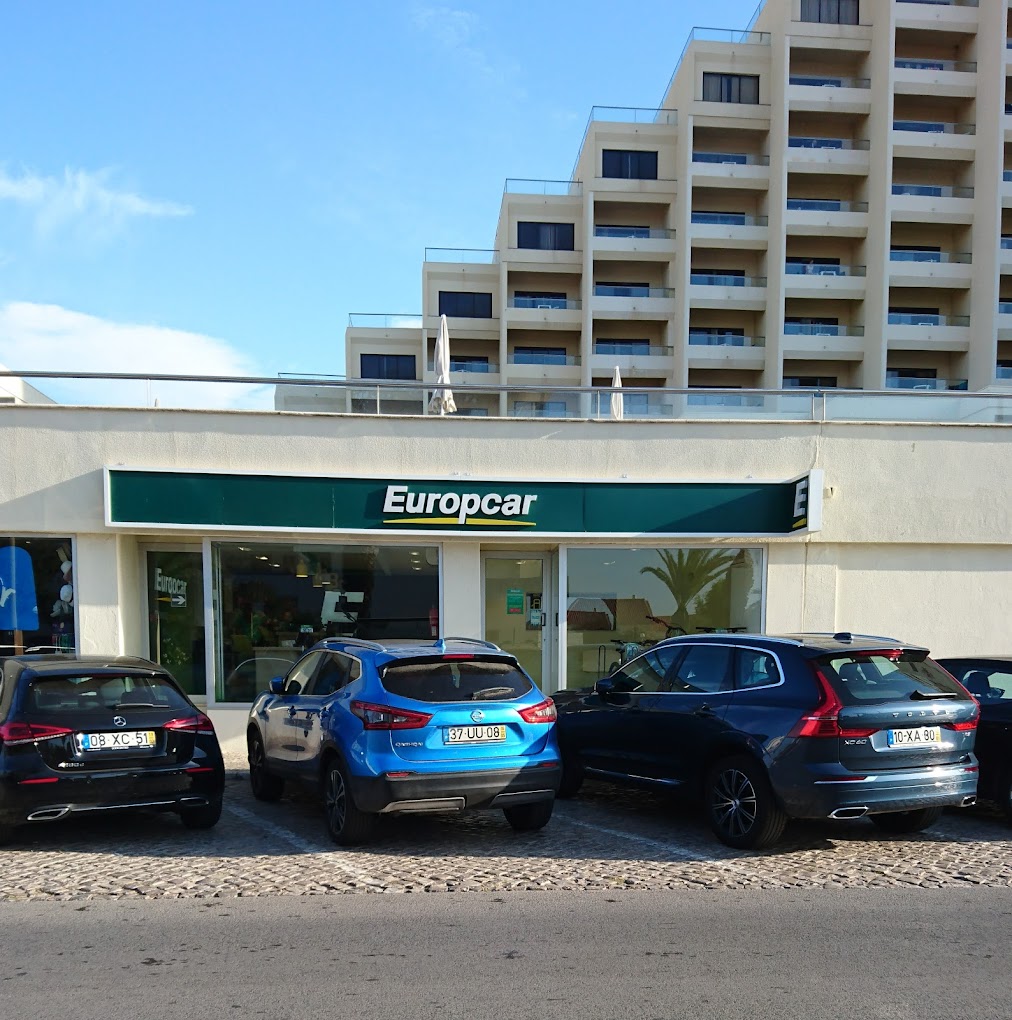 Location
Europcar Monte Gordo is conveniently situated near the town center, making it easily accessible to visitors. Monte Gordo is located in the eastern part of the Algarve, close to the Spanish border, and is well connected to other popular destinations in the region.
Vehicles
Europcar Monte Gordo offers a wide selection of vehicles to suit every traveler's needs. From compact cars for solo travelers or couples to larger vehicles for families or groups, Europcar has options for everyone. They also offer luxury vehicles and convertibles for those looking to travel in style. If you need a more rugged vehicle for your adventures, Europcar has a range of SUVs and off-road options.
Customer Service
At Europcar Monte Gordo, customer satisfaction is a top priority. Their friendly and professional staff are always ready to assist you with your car rental needs, providing helpful information about the area and ensuring you have a smooth and enjoyable experience. Europcar also offers various add-ons and services to enhance your rental experience, such as GPS navigation systems, child seats, and insurance packages.
Pricing
Europcar Monte Gordo offers competitive pricing to ensure you get the best value for your money. They offer a variety of deals and discounts, including seasonal promotions, early booking discounts, and special rates for longer rentals. For the best deals, it's recommended to book your car rental in advance and compare prices with other providers in the area, such as Keddy in Lagos or Avis in Faro.
Working Hours
Europcar Monte Gordo's working hours are designed to accommodate travelers' schedules. They are open seven days a week, with extended hours during peak travel seasons. This ensures that you can pick up and drop off your rental car at a time that is most convenient for you.
Discover the Europcar Advantage in Monte Gordo
Experience exceptional value with Europcar Car Rental in Monte Gordo, consistently praised for its affordability by our satisfied customers. At Europcar, you'll have access to a diverse selection of rental vehicles, ensuring the perfect match for your journey.
Choose Europcar in Monte Gordo for unbeatable prices, exceptional service, and a wide range of options to suit your needs. Trust us to prioritize your satisfaction and deliver an unparalleled car rental experience.
Peace of Mind Guaranteed
Book with confidence in Monte Gordo, knowing that we're committed to taking care of our customers. We provide transparent information, both positive and negative, to ensure you have all the facts for an informed decision. Our dedication to delivering the best overall car rental experience is unwavering.
Effortless and Efficient
Opting for Europcar Car Rental in Monte Gordo guarantees a seamless solution for your car rental requirements. Europcar makes the process of picking up and dropping off your vehicle swift and hassle-free, ensuring utmost convenience.
Personalized and Professional
Travel through Monte Gordo with assurance, as our rental partner Europcar consistently delivers exceptional service. The friendly, helpful, and professional staff at Europcar in Monte Gordo are eager to assist, providing a personalized touch to your car rental experience.
Frequently Asked Questions
What types of vehicles does Europcar offer for hire in Monte Gordo?
Europcar offers a wide variety of vehicles in Monte Gordo, including economy cars, compact cars, luxury cars, convertibles, SUVs, and vans. No matter your budget or travel needs, Europcar has the perfect vehicle to suit your preferences.
How do I book a car hire with Europcar in Monte Gordo, and what are their working hours?
To book a car hire with Europcar in Monte Gordo, visit their website or contact their local office directly. Their working hours are typically from 8:00 AM to 8:00 PM, but it is always a good idea to double-check the specific hours of operation for the Monte Gordo location.
What are the pricing options and customer service like at Europcar in Monte Gordo?
Europcar offers competitive pricing options for car hire in Monte Gordo, with a range of deals and discounts available throughout the year. Their customer service is highly regarded, with a dedicated team ready to assist you with any inquiries or issues you may encounter during your car rental experience.
Conclusion
In conclusion, Europcar Monte Gordo offers an excellent car hire service, with a wide range of vehicles, competitive pricing, and outstanding customer service. Whether you're planning a beach getaway, a road trip along the Algarve coast, or a visit to nearby cities like Faro and Lagos, Europcar Monte Gordo is an ideal choice for your car rental needs.