Do you also have a desire to explore the world and get too fancy stories about all of the ancient castles and towns? So you can get started with the beautiful city of Portugal, faro. It is one of those cities which has a rich history and diverse culture of the city make it even more fascinating. Well, the town is undoubtedly overlooked in one or the other aspect, surely the place has comparatively lesser amenities than other vacation places. However, visiting in this city will help you to explore its rich heritage.
So if you are willing to know the rich heritage and decide for a trip in the faro, if yes, then you are required to pay attention to multiple aspects to have a good time one of the aspects is trying car rent Faro.
Popular car hire Faro options
To explore the city thoroughly, it would be a perfect choice for you to get yourself a rental car. Well, thousands of car options can be discovered but here mentioning top ones and if you are looking for car rental in Faro Airport, all these options provide you with an option to take the car from the airport.
Rentalcars
Europcar
Autocars
Kayak
These all are efficient car renting companies, but if you want to try for some car services for affordable prices, then use Auto jardim Faro car rent to get the best price and comparison of all companies.
Try Faro Car Hire Now To Get The Best Price
Driving and difficulty rules in faro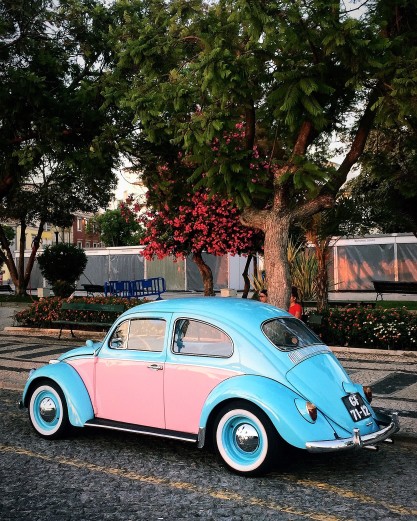 If you are hiring a good company, then you must learn about the driving and difficulty rules of the city. The left steering of the car is pretty much simple to handle so it must be trying to perceive the rules of driving.
Carry legal and valid documents along with yourself
Wrong side driving should be not practiced
The speed limit should be maintained
Well, these are some of the simple and straight forward driving rules of the faro city. You might not see some of the rules which you must abide by when driving in the city prohibition of these can lead you into complications.
The top destinations to visit in Faro
Well, you must be astonished by the beauty of the Portugal seas, but there is so much more to discover in Portugal, faro city. Here we are mentioning some of the top attractions of the city that you must see during your visit to Portugal.
Sé (Cathedral)
Portugal is famous for the beautiful churches that can help you to enjoy the best time in the town. This beautiful church is built over the side of the Arab mosque. It was established in the late thirteen century. The place is eye-appealing, and you can enjoy a relaxed day over this place surely. In addition, the pictorial view can be seen from the medieval belltower that is undoubtedly a treat. It is distant from the remote areas so it would be better for you to think about car rental Faro Portugal for a more convenient approach.
Parque Natural da Ria Formosa
When willing to have some beach vibe then this would be an ideal place for you surely. In addition, you should visit the place in daylight to take the optimal benefit of the beach. It is helpful for you to enjoy the best and natural asset of Portugal. It is a general area where you can enjoy the waves and cherish the beauty of the place.
Land train
How about reliving your childhood? Then these land trains would be the best for you, and it is one of the top attractions of the tourists. Land trains are so much fun if you get good seats as usually in summers due to vacations there is a lesser possibility for you to enjoy these land trains. However, you can enjoy these surely if you visit the place in the early morning, for this you can seek for car hire companies which can help you to visit the place in the early morning.
Milreu and Estoi
When willing to view the best pictorial place, then it would be undoubtedly perfect for you to visit the site. The place presents you hilly surrounded by beautiful orange groves. The place offers you some wonderfully placed foundations which are detailed with the optimal geometric mosaics. According to locals, it is a sacred place which you must visit for good luck as the area is wide, open and peaceful.
Things you should try in Faro
Faro is a charismatic city which can lure anyone with its beauty. In addition, to explore the beauty of the city, you must try some of these things which will make you cherish your experience for a lifetime. It is good to understand all the cultures and heritage of the country. To know listing continue reading the article.
Dolphin watching
The beautiful beaches and water bodies of Portugal are not hidden from anyone. To explore this, you can try dolphin watching it is an interesting experience and tourists attraction. Boats can get you close enough to dolphins and where you can easily see these magical creatures.
Garden of Alameda Joao de Deus
How about having a walk into the vast gardens of the city? You should visit the place for a better experience. In addition, you can also try for the free mini-golf courses which are available in the mornings.
SCUBA Diving
Are you adventurous enough to try scuba diving? If yes, then faro is the perfect place to try this on. If you are experienced then good but if you are a newbie, then you can find multiple centers and schools which can give you short term trainings to learn it well. So it would be perfect for you. All of these schools are distant so you must hit for the good car renting companies that can provide you with optimal transportation to travel around the city.
You must try on all of these things to enjoy your time in the beautiful city of Portugal.